Khloé Kardashian's Good American Activewear Line Gave Her "Confidence" After Having True
"I was, I think, our best tester at many different sizes."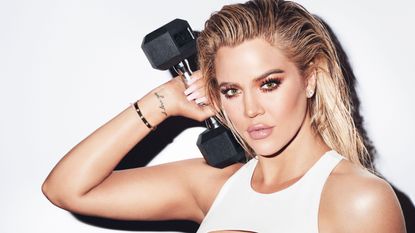 (Image credit: Good American)
Marie Claire Newsletter
Celebrity news, beauty, fashion advice, and fascinating features, delivered straight to your inbox!
Thank you for signing up to Marie Claire. You will receive a verification email shortly.
There was a problem. Please refresh the page and try again.
Khloé Kardashian is officially in the activewear game. Good American—the brand Kardashian launched in 2016 with partner Emma Grede—is adding workout gear to its lineup. Like the jeans that made the brand $1 million the day they dropped, Good American's Performance activewear is all about fit and inclusive sizing, offering sizes XS-4X.
Ahead of the launch, MarieClaire.com spoke to Kardashian and Grede about the new line, how getting dressed feels different after having a baby, and whether leggings really are pants.
Marie Claire: What made you take the leap from jeans to activewear?
Khloé Kardashian: Our whole design team is women, and I think, when you're making something as intimate as athleticwear, you're really at your most vulnerable place, and even if you're trying to get into shape or just had a baby, you want to still feel and look your best. Sometimes I know the most daunting part about getting back in shape is going to the gym in public, people don't feel comfortable. So, feeling your best and looking your best in your workout clothes really was important to us and making sure that fit was right. But I think someone designing for a woman's body should be a woman so they know exactly what we're looking for and what we want when we're in those gnarly positions of working out.
MC: Totally. It's become such a thing to be able to throw on workout clothes to get brunch. That's my favorite look: Like I could be working out this weekend.
KK: I was gonna say, that's my favorite part about it all [laughs]. I think Emma and I really kept that in mind as well and being from L.A., everyone kind of lives in yoga pants in L.A. We have this great catsuit because you can wear it and if you're working out, great, and then if you have a leather jacket in the car, you can [throw it on to] go get drinks with your girlfriend, it doesn't really matter. And I think from our experience wearing workout clothes, you never know if you're running to go pick up your kids or going to brunch, it's just kinda, the day just goes on, so why not look really good and have clothes that you know can take you through a couple hours of the day. It's not just for workout purposes.
Emma Grede: That was really one of the things that we were...Right from the beginning, Khloé said to me, "This really needs to take me from the hardest workout right throughout my day." So, the collection is really half-half. Everything that's in the collection, you can sweat in and you can have a great workout. And everything from the collection really works together: We've taken really all of that stress out of pairing things together.
MC: Khloé, you're also a big proponent of working out and you share so much of your workouts on social media. Why is that important to you?
KK: Working out is like my sanctuary and it's my form of therapy. It's not even about a weight number. I don't care about that. I actually...I love muscle more than anything, so I don't care how heavy or how much the scale says. I just love the way I feel mind, body, and soul. It's really centered me, and I know it probably sounds really over-dramatic, but it has saved me in a way. And it's made me a better, calmer person. I know how to channel all my energy I guess.
I want to promote a healthy lifestyle and I think that's also where people get things really confused. People think, 'Oh you have to be really skinny to mean that you're really healthy.' And that's something that Emma and I totally disagree with. That's what we love about our #GoodSquad and our girls. I want to promote women of all different shapes and sizes and heights and everything, because these women still work out and they live healthy lifestyles. Not everybody wants to be a size zero, two, or four. Some people are very comfortable being a size 16 or a 22 and that's beautiful. We want to highlight that. So, for me, working out is really important for my day-to-day and my sanity. But it's also, I like to promote just living a healthy lifestyle. And that doesn't mean being a size four. And I really hate when people emphasize skinniness with healthy. Because I know a lot of skinny people that are really unhealthy.
MC: Khloé, you're a new mom. Did that change the way you look at activewear at all? Or change how you feel when you're getting dressed or going to work out?
K: I think when you're in shape or just really comfortable with your body, you feel like you can put on anything and you're good to go. And then right after a baby you're just like, "Oh my gosh." Your stomach, you just need a little bit holding it in, if you want—right after a baby, it's hard to explain, you feel less supported in your stomach area. And so, for me, I love that we go an inch higher than most workout pants and that really made a big difference for me. I felt much more supported working out and just the compression fabric alone really made a difference for me. I also really appreciated being able to test all the clothing at many different sizes after my baby, because I was able to really confirm, 'Ok, there's no see-through-ness, everything is doing exactly what we were hoping and, you know, spending so much time designing for it to do.' I was, I think, our best tester at many different sizes.

MC: So, the line really is all about confidence, where does your confidence come from? And on those days that you don't feel motivated or are having a bad day, where do you find that confidence?
K: For me, honestly my confidence has always been from my family. I was always from a very loving and supportive family. I am the first one to say that I didn't know that I was chubby or overweight until I got in the public eye. No one in my family ever made me feel that way. And I didn't know.
I have always been super confident and when I started, I remember I was on a blog and they said something about my weight and I was like, "Wait, I'm fat? Someone called me fat?" I just, like, laughed at it because I was like, 'I'm not fat, no one has ever said that to me before.' And I love that no one really called me fat before. I just love that, my whole life, my family, they just didn't see that. They saw my heart and our love for each other, so I'm so thankful for that. I've just always had a bizarre amount of confidence ever since then.
For the motivation, honestly, you do have to motivate yourself and we all need help sometimes. Sometimes if I'm on social media or a see another woman that empowers me or motivates me I'm like, "Okay, I got this and I can do this." And, literally, as soon as I get into the gym I feel great and then it's like, I just keep going and I can't stop because I love it. But sometimes you do need that extra push just to get into the gym. I just motivate myself. I set very small personal goals, because one you accomplish them you feel really good. So, I set small, realistic goals and when I accomplish it, I set another small, realistic goal. So, I never feel overwhelmed or discouraged if I don't get there. And that's something that's always really helped me on my fitness journey.
MC: What's your favorite kind of workout these days, and what is your favorite item from the collection to wear while doing that workout?
KK: I love, love, love to box. I think it's such great cardio and you distract yourself so you don't really realize you're doing cardio. I also love circuit training because you can focus in on something, it's so cool. You're just controlling how you want to build your body basically. Like, do I want better arms, and if so, these are the workouts to do. It's just crazy that we're able to, you really have full control over how you form your body and I don't know I love it, it's fascinating to me.
I love our compression workout pants. With the high-waist, even right after having the baby, I felt like I could take my shirt off and I just felt really good and everything was holding in. I just love the compression on your tummy, and, like I said, after a baby you just feel really out of whack, your body. And holding in my lower stomach, I just felt a lot more comfortable working out and starting to do abs because you have to start up slowly, and that really made a big difference for me.

EG: I love to train with a trainer, but doing those classes, like a SoulCycle or a Barry's, sometimes they're so convenient that you can just jump in on the hour and do those types of things.
I'm feeling like now is the moment for a bike short. I'm embracing these bike shorts like there's no tomorrow. That's definitely my favorite piece right now. It's a really flattering shape. It hits at the right place and they're really high-waisted, ours have this nice band on the top. It's actually super flattering.
MC: Why was it so important for you both to make this collection such a range of sizes?
EG: That's what we do at Good American. When Khloé and I set out to create this brand we were very steadfast in our principles and beliefs and what we really felt like we should be doing. So, the launch of activewear is no different from what we've been doing from day one. We believe in inclusivity in every sense of our business, whether that comes from a size point of view, a diversity in our casting, a price point of view, we want to make our product as accessible to as many people as possible.
We've spoken about how antiquated we think the fashion industry can be and so for us there was never a question of, are we going to try to do this in as many sizes? Technically, it's quite difficult, but we, again, we're both perfectionists and we work long and hard to make sure that we could do this in seven sizes and encapsulate that full size range, so it's a core principle of our brand and anything that we do and anything we launch in the future we're going to always be available in a really wide size range. We only work with the partners that will support the full size range and we're doing exactly the same here. So, Nordstrom, Six:02, and Selfridges are taking all the sizes. It's something we live and die by.
MC: Where do you fall on the leggings are or are not pants debate?
EG: They're pants!
KK: They're fucking pants. I, especially after baby, I think I have needed to look myself in the mirror and been like, "Okay, you've got to get out of these. It's okay. Put back on your jeans," and that also felt really good to have that talk with myself in the mirror because I really got too comfortable in my leggings every single day.
Celebrity news, beauty, fashion advice, and fascinating features, delivered straight to your inbox!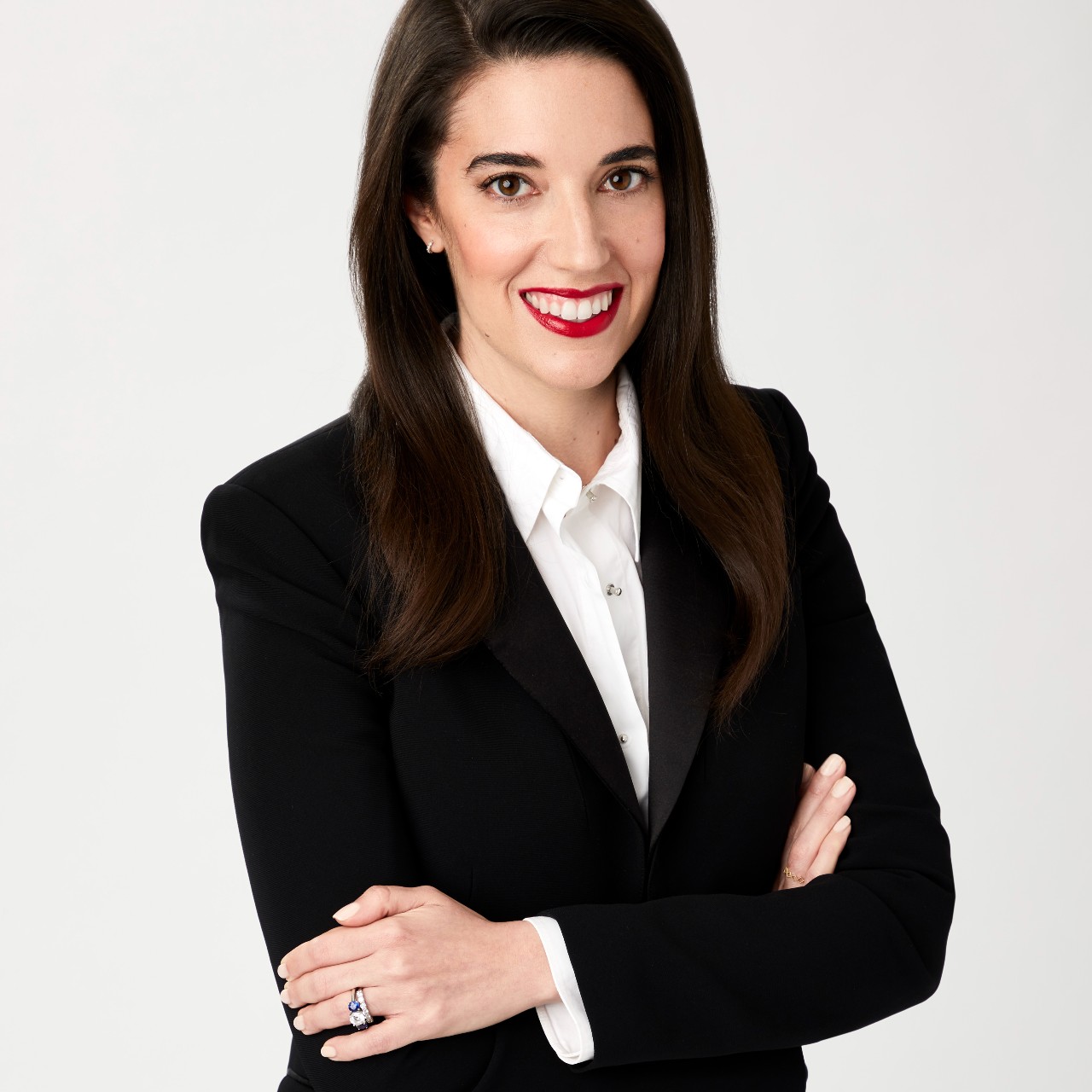 Sally is the Editor in Chief of Marie Claire where she oversees coverage of all the things the Marie Claire reader wants to know about, including politics, beauty, fashion, and celebs. Holmes has been with Marie Claire for five years, overseeing all content for the brand's website and social platforms. She joined Marie Claire from ELLE.com, where she worked for four years, first as Senior Editor running all news content and finally as Executive Editor. Before that, Sally was at NYMag.com's the Cut and graduated with an English major from Boston College.