The Item I Wear to Death: My Snakeskin Zara Boots
I've never felt more seen by a shoe.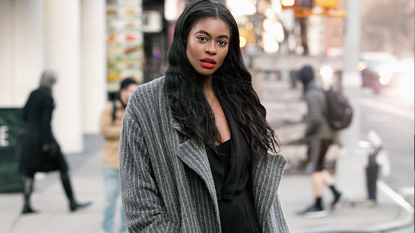 (Image credit: Mayaalenaa)
In our biweekly series, editors share "the item they wear to death," whether it be a basic white tee or a super-trendy jumpsuit. Prepare yourself (and your credit card) for some guilt-free shopping.
Before I discuss why I love my Zara booties to death, I have to keep it real by admitting that, initially, this was not how I felt. I compare this footwear first impression to going on a first date in New York City. Great dates are few and far between, so my expectations are always low. (Shout-out to every 20-something successful women who can relate.)
I had every intention of wearing my snakeskin booties for a hot second, then dropping them like a bad habit—a savage breakup at best. Horrible, I know, and shame on everyone who does this IRL, but here's why I engaged in this f*ckboy behavior: I was at work with a last-minute event to go to, but did not like my outfit, so I made an emergency run to Zara. I saw these boots perched on the glossy black shelves and didn't have time to overthink if I would actually wear them again or not. Though the $100 shoes were not in my budget, I bought them anyways with the rationalization that, at the time, this was an impulsive purchase I could easily return after one outing and, therefore, would not affect my bank account.
Once off the shelves, I slipped on the skinny-heeled pointy-toed booties and—wow—they were so comfortable. Usually my wide feet can't stand a skinny heel, but these were stretchy and easy to stomp around in for hours. I immediately fell in love with the white-and-black snakeskin pattern—the print is eye-popping, on-trend, versatile, and just my kind of vibe. Once I realized that I could wear these with much of my wardrobe (which sadly is all-black with a few pops of color) and that they would singlehandedly elevate each outfit from a look to a lewk, I was sold.
I ended up loving these booties so much that I wore them to my first day of my dream job at Marie Claire. I paired them with a timeless vintage jumpsuit I found thrifting in my hometown of Portland, Oregon. (These boots and my new job announcement photo, below, is one for the history books.)
The shoes give me the confidence boost I need on days I want to feel like an ultimate baddie and own the room, whether that be in the office or at the club. I've successfully worn the Zara booties in those two settings and they are definitely boots that can do both. The shoes' secret sauce lies in the bold print, fierce heel, and comfortability.
Plus, I'm an emotional dresser—looking good makes me feel good. I can wake up not feeling my best, but after I go through my skincare routine, swipe on a bright red lipstick (Smashbox Liquid Lipstick in Bawse is my all-time favorite), and put on a favorite item of clothing, like these shoes, I feel like a whole new woman. I'm on a never-ending pursuit to be a powerful lady who has her shit together, and it's important for me to dress the part.
When I'm not wearing my booties to the office, you can find me pre-gaming in them before a night-out with my girls. Here, I paired them with vintage Levis mom jeans, a gold chain belt, and a bright red puffer. Let's just say I left the club with new numbers in my phone that night.
I don't think I've ever met a more versatile bootie in my life. I've had these for a few months now and have legitimately styled them every way. (Here's me wearing them with a velvet blue coat in the March 2019 issue of Marie Claire. My lovely colleague Taylore Glynn featured me in the "What I Love About Me" page, which highlights what real women find empowering about themselves.)
The boots joined me in full celebration mode for my sister's birthday. These shoes kept up with me as I taste-tested wine all afternoon long, so they past my tipsy shoes test with flying colors.
They were even comfortable enough to wear as I danced around, dropped it low, and acted a fool with my friends.
At this point, the snakeskin boots are memorabilia of my life. They've been in a magazine, were there for me when I started a new job, and have held me up during those unforgettable nights out with friends. I can wear them with whatever—mom jeans, jumpsuits, suits, dresses, skirts, summer booty shorts (soon)—and they make me feel like ME: an independent, empowered, stylish, professional and fun woman who loves a fierce bootie. To conclude, my first date with these boots turned into a happy, long-lasting relationship.
This exact pair isn't available anymore, but because you NEED some snakeskin booties in your life, shop these equally fly and inexpensive options below.
Shop Similar Snakeskin Styles
For more stories like this, including celebrity news, beauty and fashion advice, savvy political commentary, and fascinating features, sign up for the Marie Claire newsletter.

RELATED STORY
Celebrity news, beauty, fashion advice, and fascinating features, delivered straight to your inbox!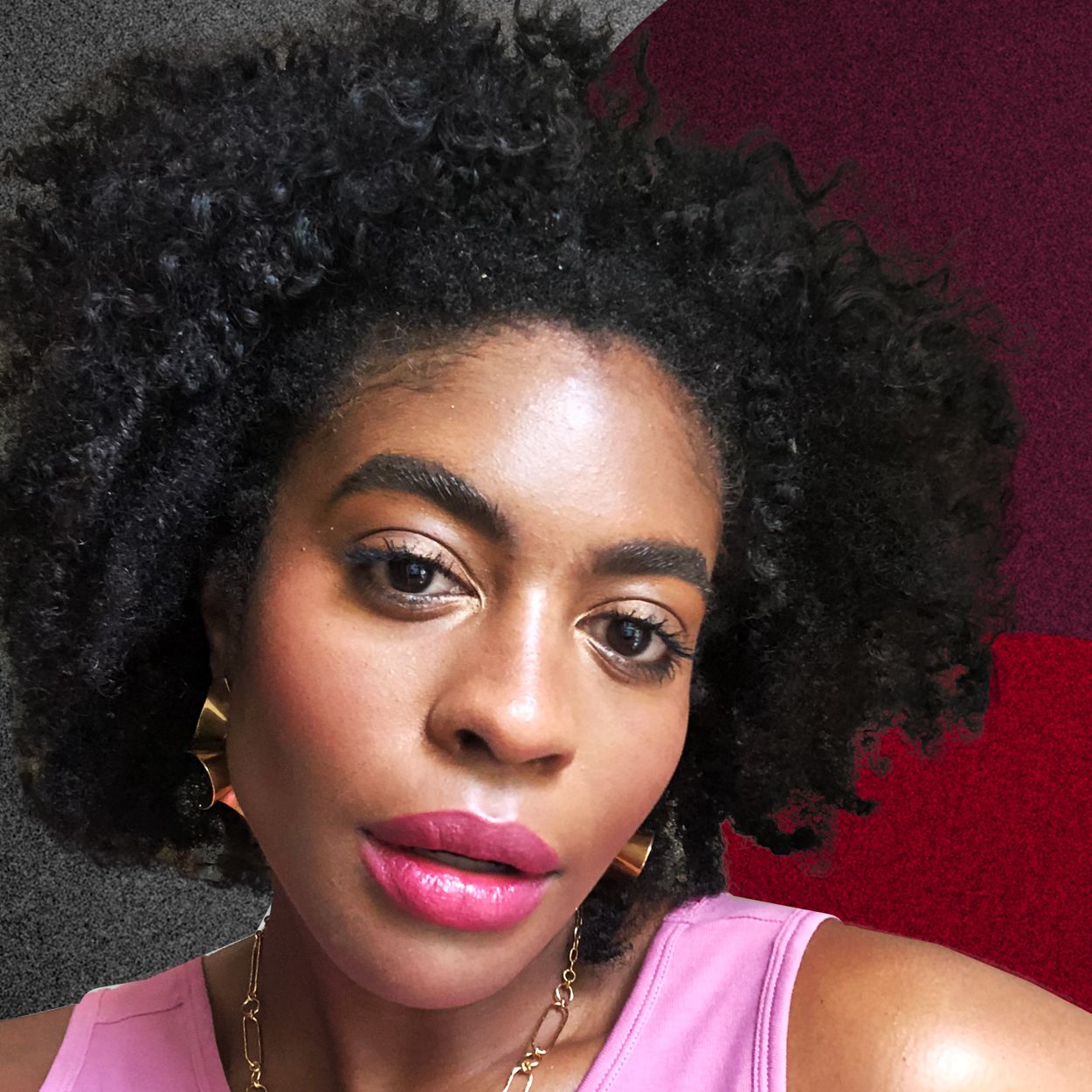 Maya Allen is the former Digital Beauty Editor at MarieClaire.com where she covered makeup, skincare, haircare, wellness, you name it! She has a 15-step skincare routine, owns over 200 red lipsticks, and enjoys testing the latest and greatest in beauty. On most weekends, you can find her at her happy place, which is her makeup vanity. There, she's usually blasting her speakers while singing along to lyrics at the top of her lungs, and making sure her highlighter is on point.