Jaclyn Rothenberg Is Collecting Pantsuits In Every Color
The bold look is a signature of the former Biden 2020 Georgia Communications Director.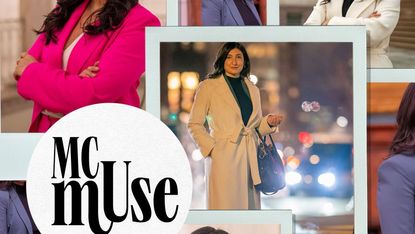 (Image credit: Jens Schott Knudsen)
Marie Claire Newsletter
Celebrity news, beauty, fashion advice, and fascinating features, delivered straight to your inbox!
Thank you for signing up to Marie Claire. You will receive a verification email shortly.
There was a problem. Please refresh the page and try again.
In our new series MC Muse, savvy women from around the world share their style, their ambitions, and the most coveted pieces to shop right now.
Last September Jaclyn Rothenberg uprooted her life in New York City, temporarily leaving her apartment and her job to move back in with her mom in Georgia. She'd been offered the role of Georgia's Communications Director for the Biden campaign; as a native Atlantan, the decision to return home was an easy one. The campaign was an unconventional one due to the pandemic, and predominately remote by the time Rothenberg joined in early fall, but a packed day—sometimes spanning more than 12 hours—was anything but hands-off. For early morning strategy meetings via Zoom and socially distant press conferences, Rothenberg relied on her signature pantsuits to keep her looking and feeling sharp. We sat down with the communications pro to chat about the Peach State, her style icon, and how she came to love her suits so very much.
Marie Claire: Tell me about your background in politics.
Jaclyn Rothenberg: From September to December 2020, I took a leave of absence [to work on Biden's campaign] from my full-time job as the Senior Communications Advisor to the First Lady of New York City, Chirlane McCray. I've been with the administration for almost four years now, and love working with the First Lady, focusing on mental health issues, advancing education in New York City, and gender equity among LGBTQI rights. In 2016, I worked on the Clinton campaign [as Hillary Clinton's Regional Press Secretary for Western Pennsylvania].
MC: What was your day-to-day like during the Biden campaign?
JR: It was definitely more than a 9 to 5. Sometimes I would work from 7 or 8 in the morning until 1 a.m. [the next day]. In addition to being the Georgia Communications Director, I served as the Trip Director Chief for Georgia. I would greet principals as they came into town and take them through their day. We brought them to some areas that had never really seen candidates before. We brought the First Lady to Savannah, where they hadn't had a presidential candidate come to visit in a long time. Bringing [the Bidens] to the people was really important.
My grandfather worked in Georgia politics for President Carter during his presidential race. Georgia is now the epicenter of national politics, so being in my hometown and bringing about change at a pivotal moment—being able to flip a state after 28 years—was just so thrilling.
MC: What's the dress code during a campaign?
JR: If I was doing an internal Zoom call with colleagues, you'd probably find me in a Biden/Harris campaign T-shirt and my Aloe Yoga biker shorts. I've definitely invested in a few pairs of those shorts. For a press conference, my signature thing is wearing a colored pantsuit. I've got a maroon suit. I've got a black suit. I have two pink suits. I have a turquoise suit. I'm looking to add another one to my collection as we speak. It's probably going to be a Theory pantsuit—either olive green or deep purple. My first pantsuit was also Theory. It was the classic black Theory pantsuit. I bought it when I was interviewing for jobs, and I think I wore it to my first interview.
In City Hall, people say, "Oh, Jaclyn always has her turquoise pantsuit." As someone whose looked up to Hillary Clinton her entire career, how could I not love a pantsuit? There's an element of confidence to it and I like the fact that you can have pockets, so you don't need to carry things in your hands. As a political operative, carrying less is more.
MC: How do you accessorize?
JR: I usually wear a block-heeled shoe. Everlane has a great slip-on version. Those are really awesome for work because they're easy to run around in. I definitely like to match my mask to my outfit. I have a few that I've gotten on Etsy. I also bought one of the Clare V. tie masks, which is my fancy mask. It's one that you can hang around your neck as a necklace when you take it off.
MC: What's your most recent quarantine fashion purchase?
JR: One of my favorites was the Argent x Super Majority hot pink pantsuit. I wore it the day before Election Day—the day Barack Obama came to Georgia. My colleague asked, "Where's Jaclyn?" and someone was jokingly like, "You'll find her."
Shop Some of Jaclyn's Favorite Pieces:
Celebrity news, beauty, fashion advice, and fascinating features, delivered straight to your inbox!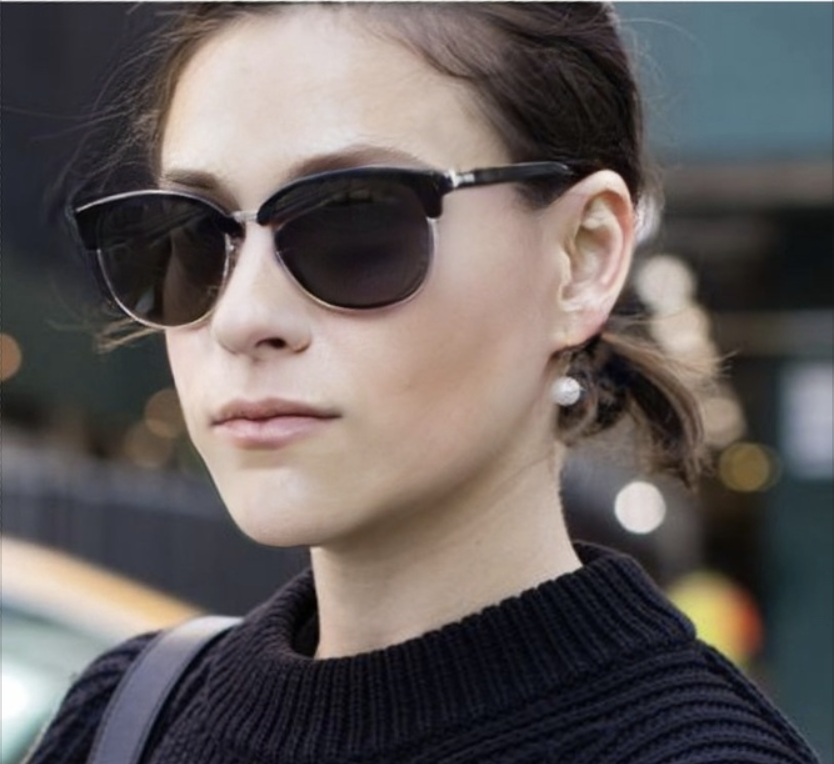 Sara Holzman is the Style Director at Marie Claire, covering runway trends and tracking down the latest finds to buy and wear. When she's not writing about fashion, she pens about the best places to jet-off to. Over her six years with Marie Claire, Sara has reported on the ever-evolving world of fashion— covering both established and emerging designers within the industry. Sara has held fashion positions at Lucky and SELF Magazine and was a regular contributor to Equinox's Furthermore website, where she wrote across their style, wellness, and travel verticals. She holds a degree in Journalism from the University of Missouri, Columbia, and currently resides in Manhattan. Follow her along at @sarajonewyork.