Editors handpick every product that we feature. We may earn commission from the links on this page.
6 Plus-Size Fall Fashion Favorites
Full-figured fashionista Ashley Falcon gives her picks for the season's new looks that work for curvier women.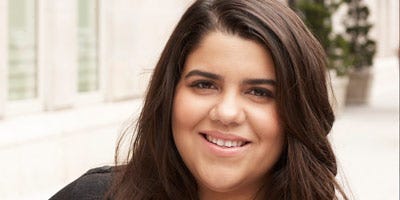 Full-figured fashionista Ashley Falcon gives her picks for the season's new looks that work for curvier women.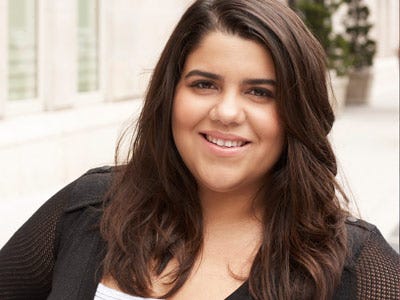 Fall's Fashion Hit List
Like most editors at New York Fashion Week last February, I feverishly scribbled notes during each show, but with one big difference: I was thinking, Wouldn't that look amazing in a size 18! For fall, fashion embraced the classics with a return to minimalism; a neutral palette of grays and camels; and ladylike offerings such as framed bags, corset tops, and bow and lace details galore. The good news is that all of these trends emphasize wearability, so this season is a big girl's dream come true. After dissecting my Fashion Week notebooks, I've compiled the ultimate Fall Wish List for all of us plus-size divas who want to stay ahead of the fashion curve.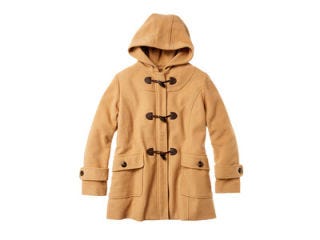 The Camel Coat
The key to this must-have of the season: Keep it simple. Too many pockets will add bulk, so look for a model with slanted openings that hit your lower waist, or one with flap pockets that lie relatively flat. Also, a cinched or sashed variety will be the most flattering to those of us with curves.
COAT
$189.50, Lane Bryant;
lanebryant.com
.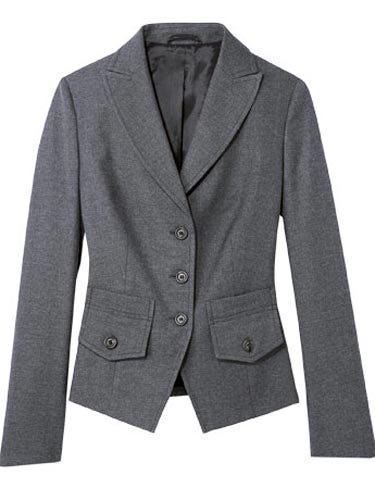 Boy Blazers
STEAL, $169, United Colors of Benetton; (800) 535-4491.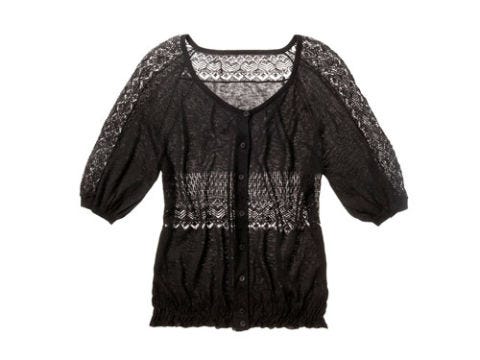 The Lace Cardigan
One look at the last February's collections, and I was already plotting where I could find this trendy item in my size come fall. On the runway, it was shown paired with dresses, pants, even shorts layered over tights — all looks that any girl, no matter what her size, can pull off. And for a little extra oomph, try pairing it with lace-up or leather boots.
SWEATER
$49, American Rag Plus at Macy's;
macys.com
for stores.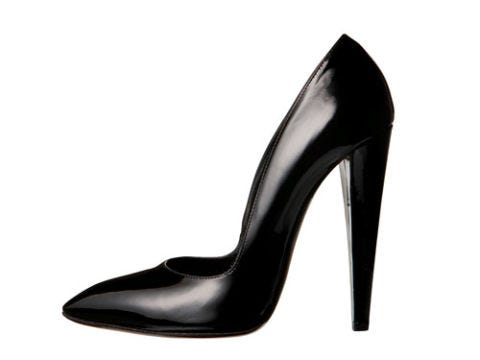 The Pointy-Toe Pump
Ladylike heels showed up on multiple runways this season (Prada and Louis Vuitton had particularly seductive examples) and can add a splash of demure sex appeal to practically any outfit. Added bonus: Even for the height-challenged like me, this style of shoe can give the illusion of a leg that goes on forever.
SHOES
$695, Walter Steiger;
waltersteiger.com
.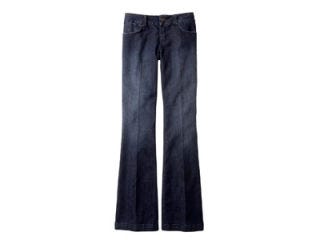 The Trouser Pant
This season my fashionista heart is set on a pair of gray, cuffed trouser pants perfect for all those camel-colored pieces I have my eye on. If you're like me, you carry a lot of weight in the derriere, so don't be afraid to go up a size to accommodate your rump and then have the waist taken in. And to elongate the leg, be sure to pair your trousers with the next item on this list!
JEANS
$59, American Rag Plus at Macy's;
macys.com
.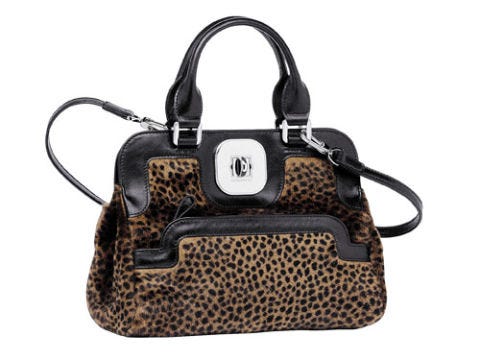 The Feminine Accent
For fall, pick up a lacy top or a bag in an animal print. I'm obsessed with scoring a leopard-print bag, but whatever accessories you're thinking about, remember: There's no better way to increase your fashion currency than with a whisper of lace or a touch of the wild.
BAG
$825, Longchamp;
longchamp.com
.
This content is created and maintained by a third party, and imported onto this page to help users provide their email addresses. You may be able to find more information about this and similar content at piano.io