Editor's Picks: Our Favorite Looks from New York Fashion Week
Our fashion team has selected the most awe-inspiring fashion statements to hit the runway this season.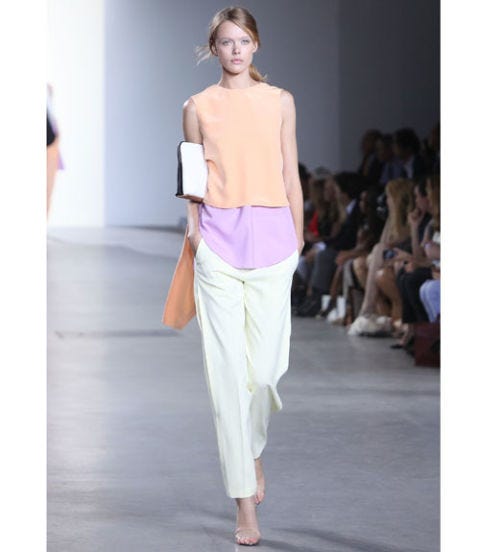 Chelsea Lauren/Getty Images
3.1 Phillip Lim
Got a craving for sherbet? Phillip Lim offers a quick fix by taking a sweet approach to spring colors with delicate raspberry, creamsicle, and lemon sorbet separates. Pants slit up the sides are especially appealing considering the Indian summer we're currently having in NYC. Perhaps we could borrow them now to keep from melting into fall.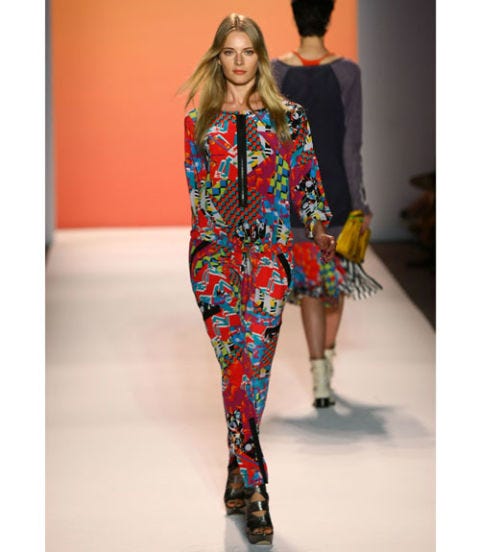 Nicole Miller
Nicole Miller mixed two parts Saved By the Bell with one part Speed Racer and a just a splash of skater boy (note Bam Margera was on the front row — random!). Yet the color scheme and luxe fabrics made it all so perfectly fun and modern. ("When I wake up in the morning and my mom gives out a warning…" this colorful print riot is better than a shot of espresso.)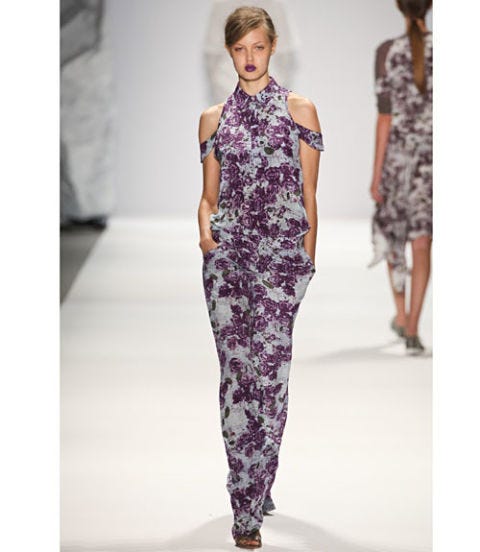 Thomas Concordia/WireImage
Richard Chai Love
Sweet! Looks like pajama dressing has staying power. Richard Chai sexes up a matching silk rose printed ensemble with sexy shoulder cut-outs.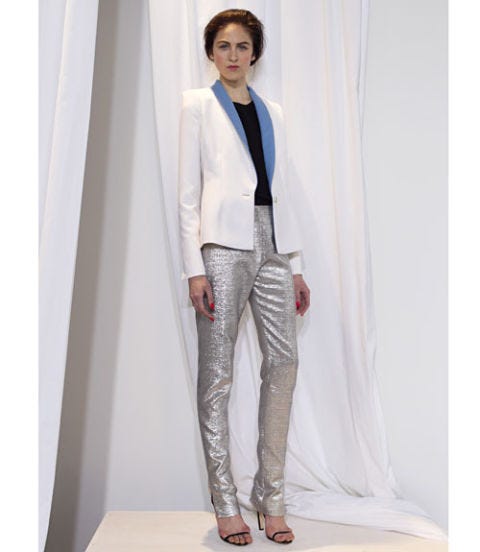 Wes Gordon
At Wes Gordon, it was hard to decide who was more adorable, the collection or the baby-faced designer himself! Since I can't take him home with me I'll settle for this sweet Lurex pant and creamy blazer combo. It looks a lot like love.
This content is created and maintained by a third party, and imported onto this page to help users provide their email addresses. You may be able to find more information about this and similar content at piano.io