13 Tank Tops You'll Reach For Every Day
The building blocks of your wardrobe.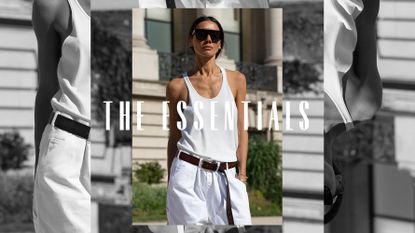 (Image credit: Getty Images)
Welcome to The Essentials (opens in new tab), our weekly series highlighting a must-have classic, key to building a timeless, pulled-together closet.
An essential building block to any wardrobe, few pieces are as versatile as a tank top. Worn alone or under a blazer, (opens in new tab) hiding under a tee (opens in new tab) or tucked into a skirt (opens in new tab), a tank top can be worked into just about any look. Simple yet effective, it can be a layering piece or shine all on its own. But unlike other essential pieces, you need more than one tank top—not because you can't wear the same tank with everything, but because you need a backup for wash day. Here, 13 tank tops you'll be reaching for on a daily basis.
Taylor Ayers is a fashion editor at Marie Claire, covering the new editorial fashion trends, looks, and contemporary styles.