19 Woven Accessories I Want to Buy Right Now
That Zara bag is only $80!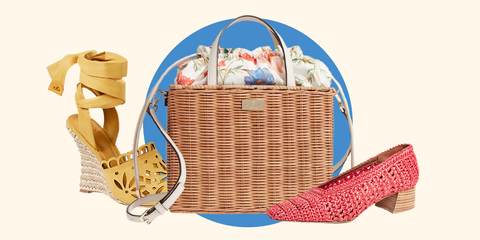 Jane Birkin put basket bags on the map back in the 1970s, and while the popularity of woven accessories has waxed and waned since, they've recently taken on a new life. This season, designers have updated the textured style, working the wicker or raffia elements into shoes, earrings, and whimsical summer bags. The ever-so-Instagrammable accessories are 2018's must-have trend, meaning it's time to purchase that woven slide you've been eyeing—today. All of our top picks, ahead.
This content is created and maintained by a third party, and imported onto this page to help users provide their email addresses. You may be able to find more information about this and similar content at piano.io