Happy 72nd Birthday, Barbra Streisand!
Her most memorable looks ever.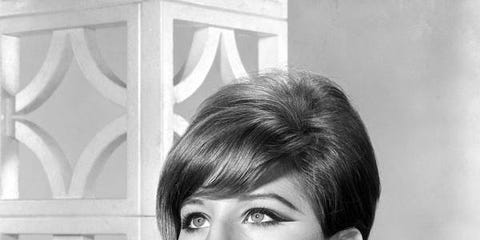 Barbra Streisand is an icon in every sense of the world. The Brooklyn-born triple threat went from a NYC cabaret singer to Broadway star overnight and went on to conquer the silver screen, pop charts, and every stage she set foot on. She also established herself as a fashion icon thanks to her fearless sense of style. Here, we look back on 17 of her most memorable looks.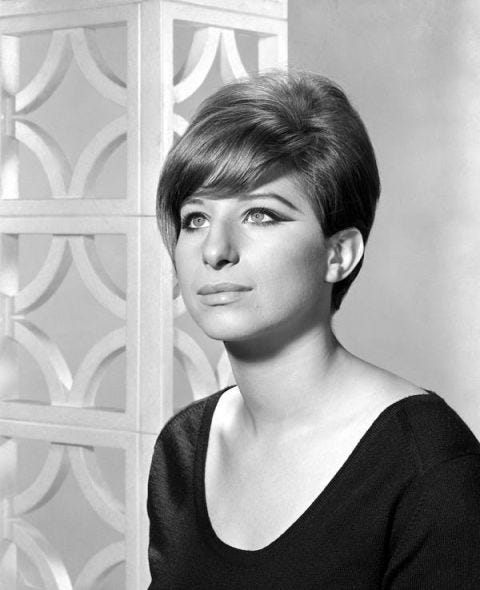 November 10, 1964
She sports one of the '60s signature looks — a beehive hairdo and cat eyeliner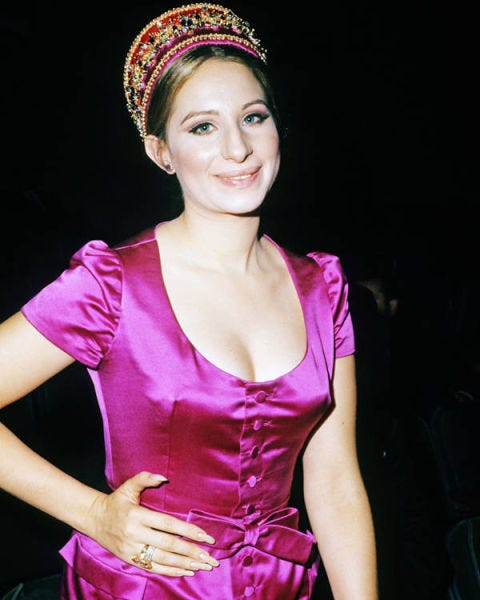 January 1, 1965
She goes for a dramatic look in a fuchsia pink silk dress and jewel encrusted hat.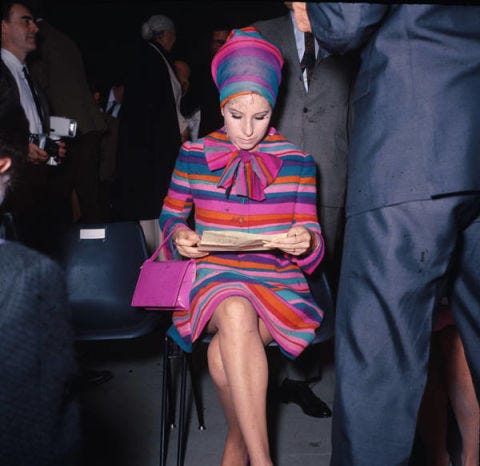 June 11, 1967
She attends a pro-Israel rally at the Hollywood Bowl wearing a striped head-to-toe look.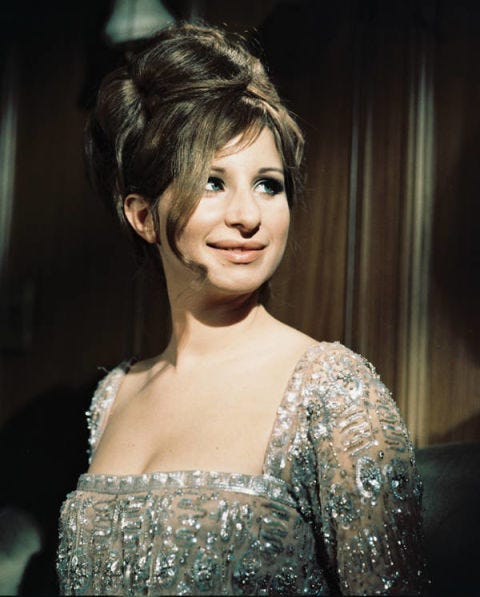 January 1, 1968
Barbra is a vision in this Funny Girl (1968) film still wearing a silver bejeweled number.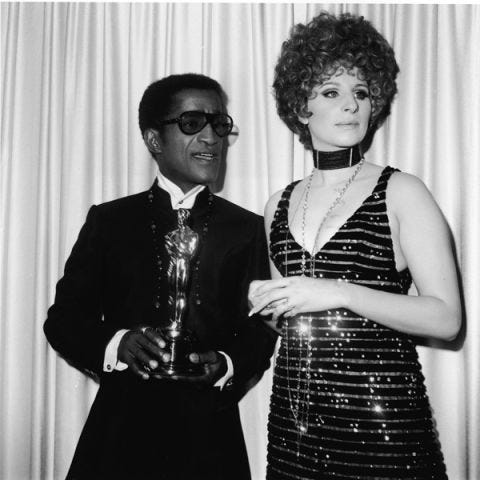 April 10, 1968
Barbra wears a beaded evening gown and matching choker at the 1968 Oscars.
June 1, 1969
She wears a striking print bowler hat and matching collar blouse while filming On A Clear Day You Can See Forever (1970).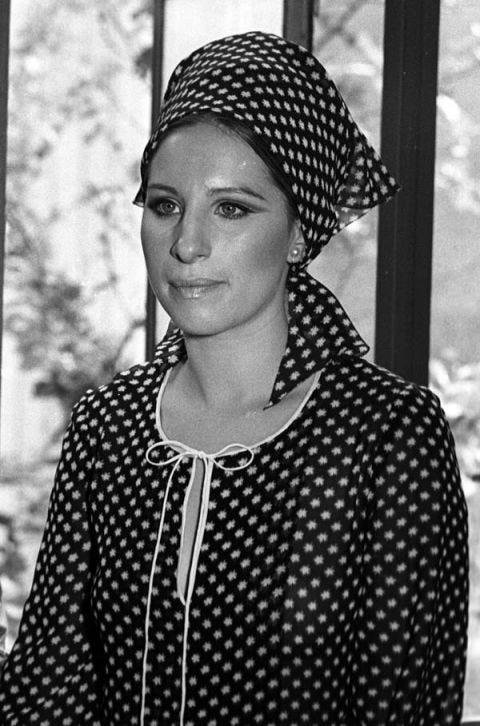 June 9, 1970
She wears a polka dot top and matching head scarf during a party at her home.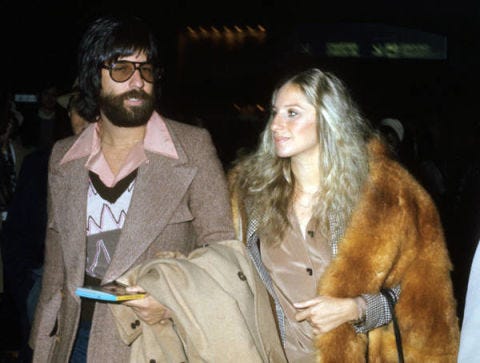 October 1, 1975
She embodies '70s style with her oversized fur coat and long wavy hair.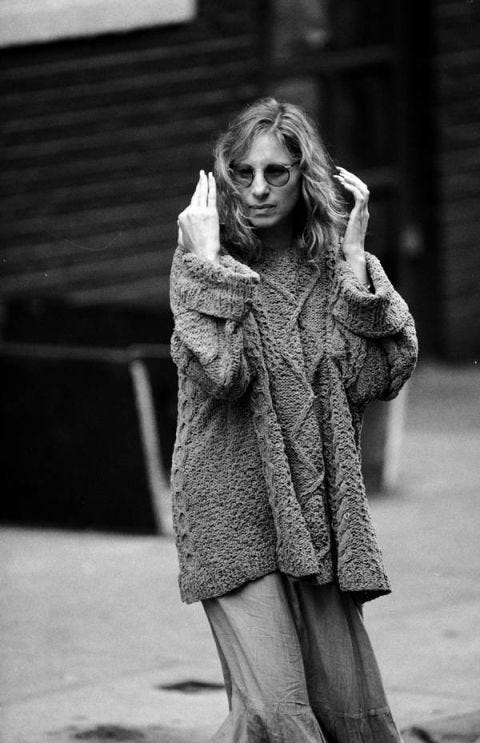 August 1, 1990
She looks effortlessly cool in an roomy sweater and round sunglasses.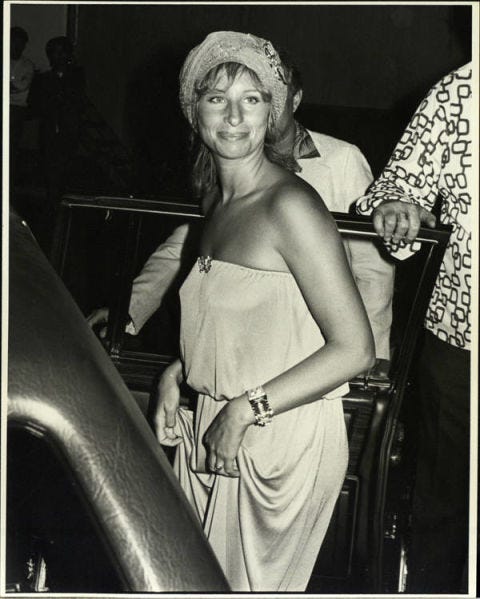 January 1, 1990
She taps into her bohemian side wearing a maxi gown and head wrap.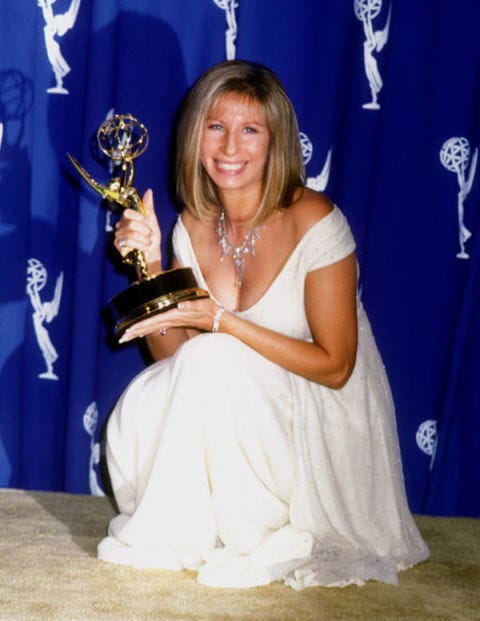 September 10, 1995
Babs shows off her Emmy wearing an ethereal white gown with crystal detail.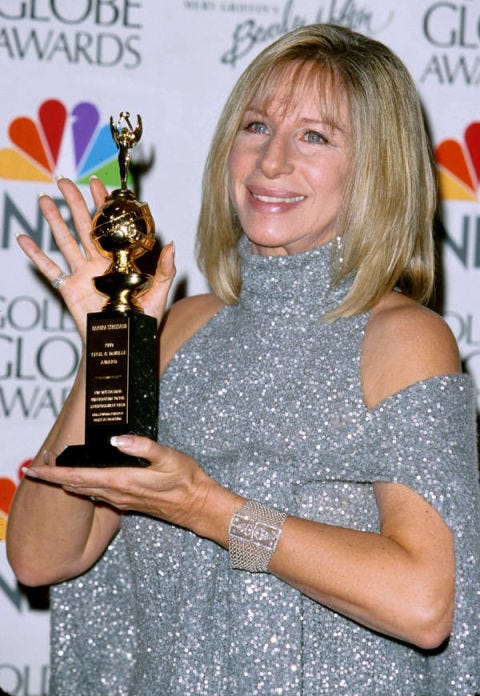 January 23, 2000
She wears a sparkly silver turtle neck gown at the Golden Globes.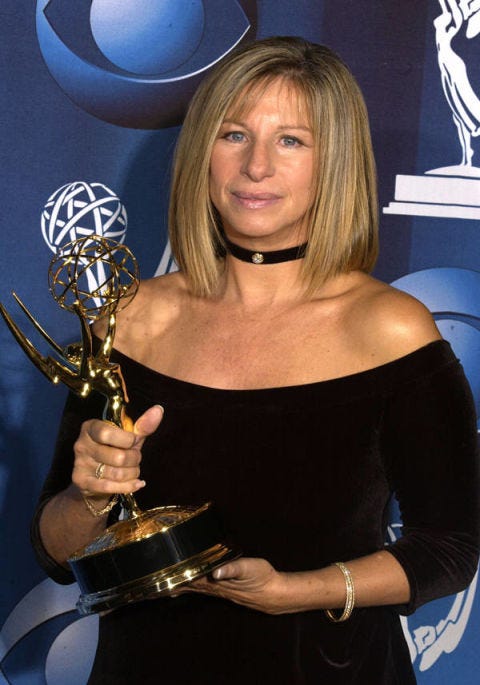 November 4, 2001
She receives the Emmy Award for Best Performance in a Variety or Musical Program wearing a black open-shoulder gown and choker necklace.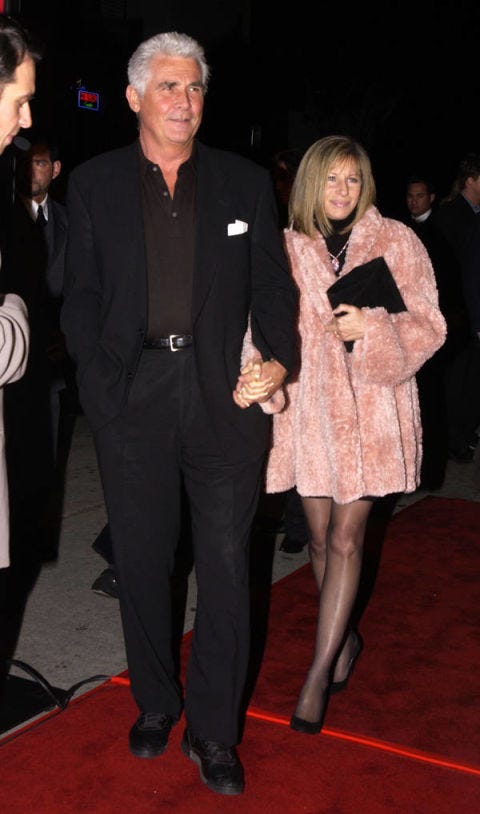 Happy 72nd Birthday, Barbra Streisand - Page 12
Babs steps out in a fuzzy pink coat that shows off her girlish charm.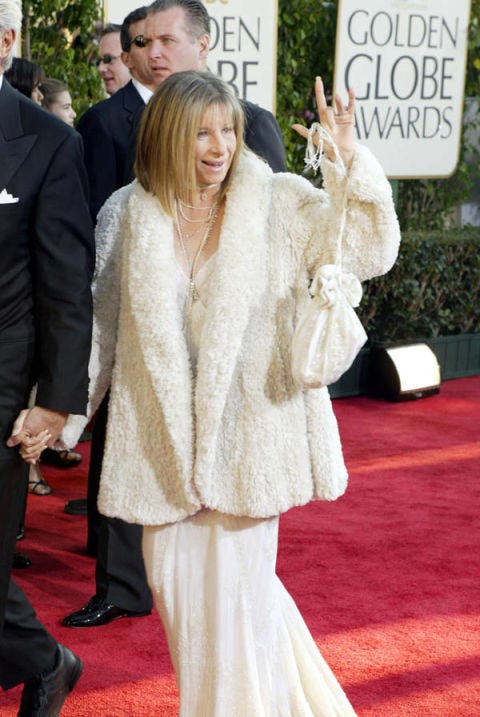 January 25, 2004
She tops of her slinky white gown with a matching fur coat at the Golden Globes.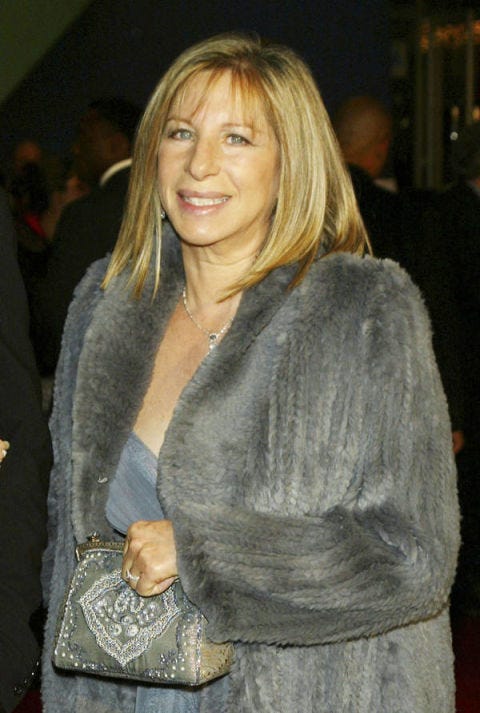 April 10, 1968
Babs dons a sumptuous grey fur coat at the Meet the Fockers premiere.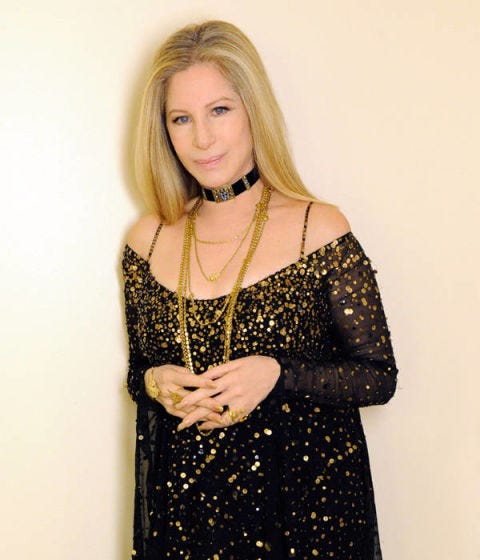 February 24, 2013
Babs performed at the Oscars wearing the 'City Lights' gown, which boasted a waterfall of gold sequined chiffon layers.
This content is created and maintained by a third party, and imported onto this page to help users provide their email addresses. You may be able to find more information about this and similar content at piano.io