10 New Fashion Brands to Keep Your Eye On In 2020
It's time for a wardrobe refresh.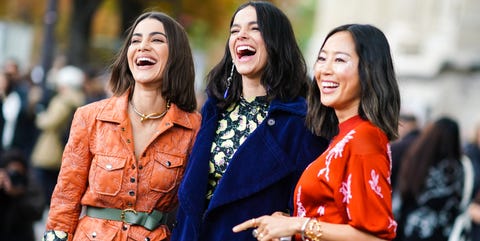 Edward Berthelot
Getty Images
I admit it, I have it easy when it comes to discovering new fashion labels and trends for the season. I live and breathe this space every day. But it's less important to me to show up at dinner parties with the latest It bag than to tell all my friends about the latest It bag and see their reactions. I love sharing my fashion knowledge with the people around me (one of my friends regularly texts me questions like "are leggings still in?") and helping others get excited about the same brands I love. So before we get too deep into this year, I'd like to highlight some fashion labels to pay attention to, from a cool denim brand to a contemporary designer named Peter Do. Now you have zero excuse to not be as informed as the next fashion girl. Just doing my due diligence here, y'all. You're welcome.
This content is created and maintained by a third party, and imported onto this page to help users provide their email addresses. You may be able to find more information about this and similar content at piano.io