Pearl Drop Earrings That Add a Touch of Elegance to Any Outfit
Stunning, yet versatile.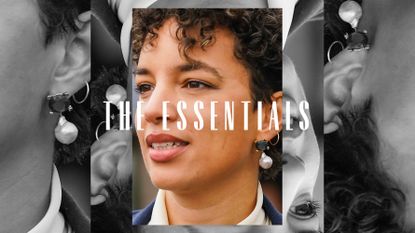 (Image credit: Getty Images)
Welcome to The Essentials (opens in new tab), our weekly series highlighting a must-have classic, key to building a timeless, pulled-together closet.

Are diamonds really a girl's best friend? Not to knock Marilyn Monroe's famous declaration, but we think she might have been undervaluing the easy elegance of pearls. Whether they're in strand form or adorning modern accoutrements, pearls are luminous yet versatile, adding a touch of Old Hollywood elegance to every look. And there's nothing more elegant than a pearl drop earring. (opens in new tab) Perfect for the office, a night out, or even your wedding day, pearl drop earrings have earned their place as wardrobe essentials. Since we can't get enough of the pearlescent stuff, we've narrowed down some luxe add-ons that are so not your grandmother's hand-me-downs.
Katie Attardo is the Accessories Editor at Marie Claire, covering all things fashion and jewelry-related.