Flight Attendants Are Fighting Back Against Mandatory High Heels
The not-so-friendly skies.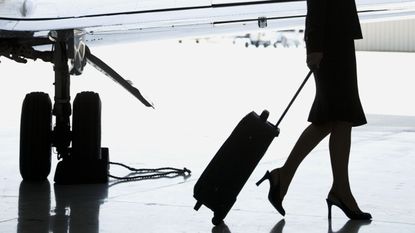 (Image credit: Getty Images)
Marie Claire Newsletter
Celebrity news, beauty, fashion advice, and fascinating features, delivered straight to your inbox!
Thank you for signing up to Marie Claire. You will receive a verification email shortly.
There was a problem. Please refresh the page and try again.
High heels might look awesome for a minute, but they quickly become the bane of your existence after standing up for a while. Now imagine your employer mandating you wear them for even longer than before. That's what's happened for flight attendants at Israel's national airline, El Al. Around 200 flight attendants signed a petition against their employer's policy, according to The Times of Israel.
An older policy said flight attendants had to wear heels at the airport, but could slip into flats before passengers boarded. But now, they have to wear heels until all passengers board the flight, and that includes when they're helping passengers lift their bulky overhead bags (and debating with them when the bags inevitably need to be checked).
El Al defended their new policy, saying that wearing "presentable shoes" is standard policy for airlines around the world. But the airline's union told the flight attendants to keep wearing flats. Israeli activists and lawmakers are also pushing back against the airline's decision.
"I am not convinced that high heels are an absolute condition for women's presentability, and certainly not for a female flight attendant who is required, as part of her job, to be on her feet for extended periods," Galia Wallach, who runs women's group Na'amat, wrote in an open letter to El Al's CEO. "I welcome Mr. Maimon to try walking in high heels for just one hour before requiring [flight attendants] to damage their health for no apparent reason," she added, according to The Jerusalem Post.
And high heels really do damage health. Researchers from South Korea studied women studying air tourism and service, and who had to wear heels to school all day. These women had major damage to their ankle muscles, which weakened and left them more prone to injuries. In fact, more women than ever are getting injured from their beloved heels, so the airline is running the risk of a broken-ankle epidemic. That's quite a price to pay for looking "presentable," isn't it?"
Celebrity news, beauty, fashion advice, and fascinating features, delivered straight to your inbox!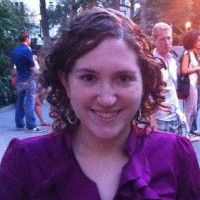 Megan Friedman is the former managing editor of the Newsroom at Hearst. She's worked at NBC and Time, and is a graduate of Northwestern's Medill School of Journalism.