See 100 Years of Lingerie in 3 Minutes
The evolution is *fascinating*.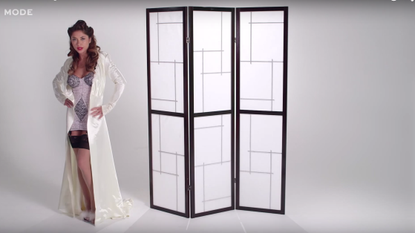 (Image credit: Archives)
Hot off of their viral video showing the evolution of men's swimwear, Mode.com has released a new vid documenting the journey of lingerie over the last century, and it is steamy.
The teens and '20s certainly followed the "less is more" approach, leaving lots to the imagination.
The '40s introduced the shapely silhouette, and perhaps even more excitingly, sexy hosiery.
The babydoll look of the '50s gave a little more breathing room.
And you might remember the long nightgowns of the '80s from your mom's Danielle Steel book covers.
But in 2015, of course, there are a lot of ways to look sexy.
See the full evolution here:
My writing has regularly appeared in The New York Times, The Paris Review, Salon, VICE, Guernica, The New York Observer, BuzzFeed, Cosmopolitan, Seventeen, Esquire, Elle, Harper's Bazaar, and many more publications.

I was previously the Senior News Editor at Best Life Online and the Viral Content Editor in the Newsroom of Hearst Digital Media. My portfolio consists of a vast and diverse body of work that includes personal essays, lifestyle articles, breaking news posts, and viral content. My areas of expertise, however, are Russia, sex and relationships, and mental wellness.