Royal Style for Real Girls: Tips from Kate Middleton's Hat Maker Jane Taylor
A lesson in getting your hat game lit, just in time for the Kentucky Derby.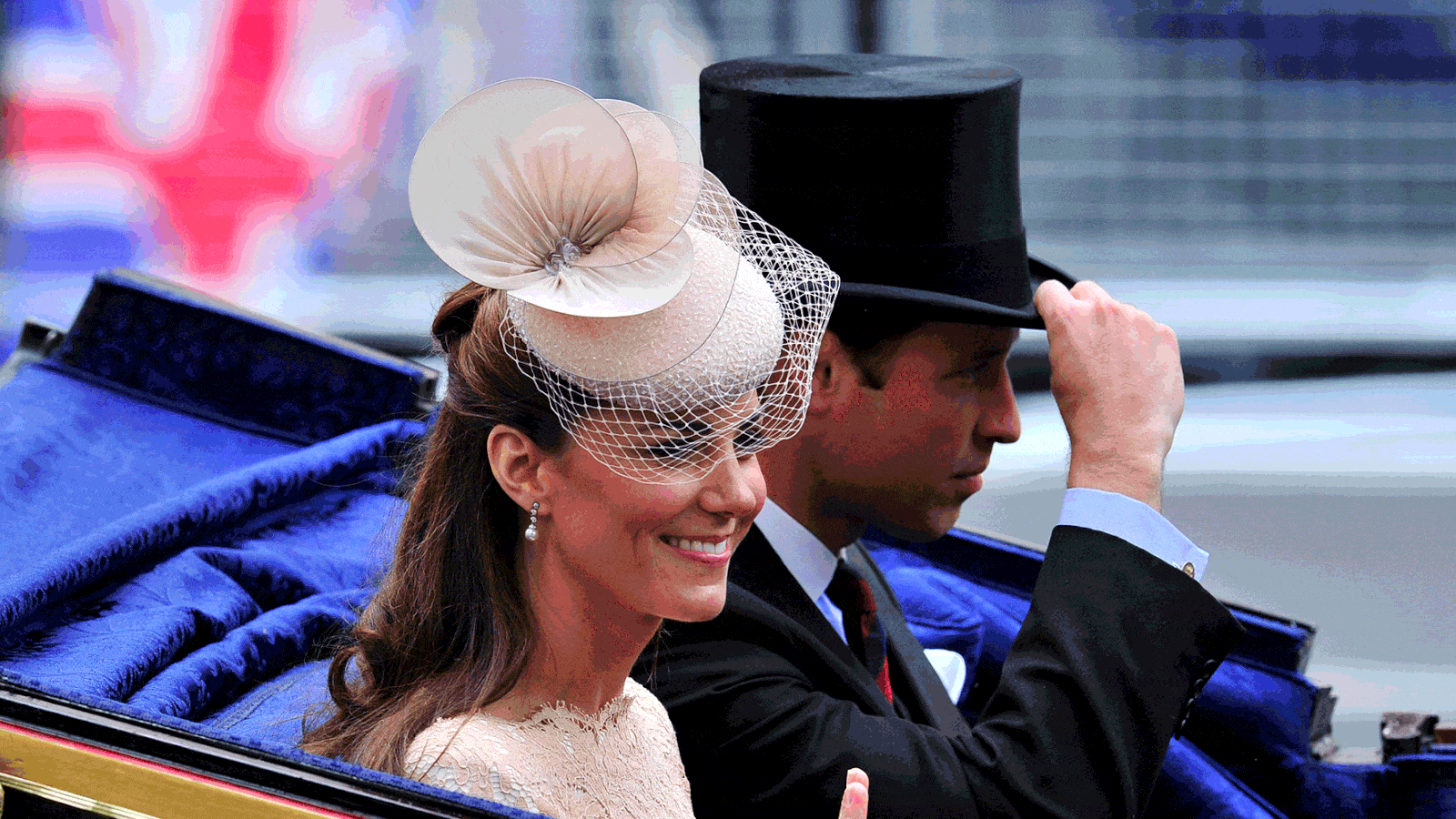 (Image credit: Getty, GIF by Kevin Peralta)
Marie Claire Newsletter
Celebrity news, beauty, fashion advice, and fascinating features, delivered straight to your inbox!
Thank you for signing up to Marie Claire. You will receive a verification email shortly.
There was a problem. Please refresh the page and try again.
Designer Jane Taylor was catapulted to millinery fame when one of her hats was photographed on Kate Middleton, and she now designs fascinators for the Duchess regularly. But while we're sure Taylor could give us quite the story on the royal mom of two, we know she wouldn't dare. (She's a professional, you guys.)
Yet thanks to Kate and her fellow millennial hat-wearing royals, fascinators are no longer an outdated fashion accessory relegated to Queens and courts. They're an essential piece of couture fashion that take weeks of careful planning and execution, and have the ability to—as Jane tells MarieClaire.com—make or break an outfit.
Just consider what goes into the process of creating one of Jane's custom hats: wooden blocks are designed and carved, hair and makeup are taken into consideration, swatches are hand-dyed to perfection. Only then will the painstaking six to ten week process of creating the piece itself begin.
If that sounds like a lot of time and effort to put into an accessory, it is. But Jane—who was mentored by the Queen's milliner—also designs ready-to-wear pieces perfectly suited for those of us who don't have the words "Duchess of Cambridge" on our resume. With the Kentucky Derby just around the corner, we spoke with Jane about designing hats for the world's most high profile clients, and how real girls (AKA, the rest of us) can turn royal style into street style.
Marie Claire: You can't talk about your VIP clients, but I imagine the moment you got your first royal commission was a huge one for you. Do you remember what that felt like?
Jane Taylor: My first royal client was the Countess of Wessex, and it was quite nerve-racking. But she wears such lovely clothes and she always looks so fabulous, so it's quite easy to design for her. Since she came to see me, she's never worn any other milliner's hats, which is a big compliment. I was really excited, honored, and slightly nervous.
MC: Do you feel pressure when your hats are worn by such high profile clients?
JT: I've decided that if I'm happy with the hat, I don't really care so much what people think. As long as the client or VIP looks amazing and they feel really confident, that's all that matters to me. I just really love creating and designing the pieces, I don't mind what people say.
MC: What's your career-defining piece?
JT: It would have to be the first hat that I made for the Duchess of Cambridge, which was at the Royal Jubilee. All I can say is that I was very honored. That changed things quite a lot for me.
MC: When you think of your everyday client, who is she?
JT: I think it's someone who wants to dress smartly, formally, and have a bit of edge to their outfit, yet doesn't want anything too over the top. She wants a piece that's going to be really flattering and make her feel confident.
MC: Yet, fascinators and custom hats are often styled somewhat conservatively. Is it important to you that your designs are viewed as high-fashion pieces?
JT: Sometimes, I think hats do get forgotten. It's quite interesting when you see an outfit in a high-fashion magazine and everything's been credited except for the hat. It's kind of the forgotten accessory at times. It really can make or break an outfit, it can change the whole look of a shoot. It's also quite a nice way to purchase couture without the huge price tag.
MC: How much of a client's personality goes into hat design?
JT: When I meet a client, I'm quite a good judge of their personality, their character, and how far they're going to go, as well as how happy they're going to be pushing boundaries. Not all clients want to be the center of attention. There's a fine line between making them feel confident and giving their outfit a bit of an edge.
MC: When working with VIP clients, are you given free rein in the design process, or is it collaborative?
JT: I'm given quite a lot of free rein. Often, I'll just have a picture of the outfit and a swatch, and they'll just say "create something." I try to give those VIP clients an option of one or two pieces. But my longstanding clients will just say, "make me something, I know it will be fabulous." So I have a free rein, which is lovely.
MC: How does a regular gal go about picking a suitable hat? Does face shape come into play?
JT: If you've got a very round face, then I would suggest something angular to give you more definition. If you've got a very angular face, something softer, like lots of roses or veiling to soften your features. If you have a longer face, asymmetrical pieces work really well because they cut through the line of your face. It's all about balancing your proportions. It's all about your silhouette.
MC: Do your clients keep potential height differences with their dates in mind when picking out a hat?
JT: Often, if a client's husband is the same height, she doesn't want a piece that's going to make her look even taller. So we'll pick something that sweeps across her face rather than give her height. People do take that into consideration, definitely.
MC: What goes into the process of styling a hat? When should we wear them?
JT: If we're talking about occasion wear, maybe go for something smaller like a cocktail hat. If you don't already have a hat, it's a good idea to have a black one and a neutral nude-y color, like a natural straw hat so you have something for all your outfits. Go for something really simple. If you've got a pattern on your dress, you don't want a detailed hat. You need to keep it really simple, tailored and structured.
MC: What should one keep in mind for the Derby?
JT: If you're going racing, you can really wear what you want to wear—but always keep it chic. Just because the hat's large, it doesn't mean that it's particularly classic or timeless.
MC: Are the rules so hard and fast for every-day-wear?
JT: For an every-day look, obviously fedoras are really, really easy to wear—but I would go for something that's been handmade because the shapes are much more flattering. It will be made of really beautiful fabrics. You can also do a little Jackie O pill box hat.
MC: Are there hat rules when attending a wedding, royal or otherwise?
JT: You really need to think about not upstaging the bride—unless you don't particularly like her! Obviously, no ivory veiling. Try to stay clear of ivory and crystal pieces as you might offend the bride. And wearing something you might wear to the races is not a good idea. It's like wearing a dress that you'd go out to the bar in to a wedding. It's just not very formal.
MC: What are the do's and don'ts when it comes to picking out fabrics and accessorizing?
JT: Steer clear of crystals and sparkly things in the daytime, unless it's winter season. In the summer, gravitate toward pearls and feathers. In winter, you should really have your hat made out of felt or velvet. In the summer, it's usually straw—which you can wear in the winter but only if it's paired with felt. But it's better to keep them separate, really.
Visit Jane Taylor's website for ready-to-wear hats, gloves, and bags (pro tip: don't match all three!), as well as information on bespoke orders.
Follow Marie Claire on Instagram for the latest celeb news, pretty pics, funny stuff, and an insider POV.
Celebrity news, beauty, fashion advice, and fascinating features, delivered straight to your inbox!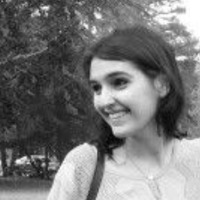 Mehera Bonner is a celebrity and entertainment news writer who enjoys Bravo and Antiques Roadshow with equal enthusiasm. She was previously entertainment editor at Marie Claire and has covered pop culture for over a decade.