Do you have a beauty product that makes you nostalgic?
Do you have a beauty product that makes you nostalgic?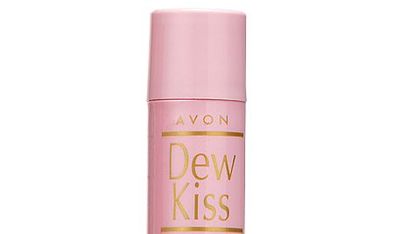 (Image credit: Archives)
When I was 10-years-old,

I took my first trip to a flea market. I had never been to one before and was

fascinated by the variety of goods that were being sold - books, furniture,

even little hamsters. I came across a table with buckets of unopened makeup,

for a price that was within the budget of the 5th grader I was at

the time. I bought three lip balms and was totally elated. One of them was Avon Dew Kiss Lip Dew, a moisturizing lip balm that had a light baby

powder scent. I wore it all the time, treating my lips to its creamy texture

and barely-there pink tint. When it ran out though, I scrambled everywhere to

find it. With no Internet access like we have today, and it not being available

at drugstores, I let go and moved on.
Then a month ago, I was

talking to one of my guy friends, and being the makeup freak I am, I started to

explain to him the different kinds of lip gloss and balms (don't ask). When we

got onto the subject of flavored ones, I instantly remembered my beloved Lip

Dew. I quickly did a Google search, not remembering the brand but hoping

something would pop up, and there it was! On Avon's website and only .99 cents!

I ordered only two, being cautious that it might be a different formulation, or

perhaps I wouldn't care for it as much now as I had in my young mind. I was

excited to find it was the exact same product I fell in love with 14 years ago.

The same scent and texture made me reminisce to my middle school days. I even

got my best friend hooked on it now!
Have you ever re-visited

a beauty product you fell in love with years ago?
Did you still feel the same

about it as you did back then?