Mamma Mia: Check Out Madonna's New Dolce & Gabbana Ad
The Material Girl is back for the designers' Fall 2011 ad campaign.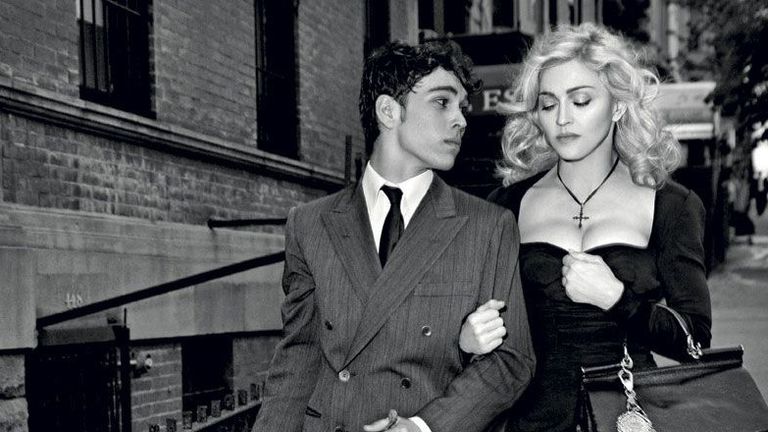 (Image credit: Courtesy of D&G)
Check it out: Madonna is back for round two as Dolce & Gabbana's muse and stars in their brilliant new black and white Fall 2011 ad campaign. Shot by Stephen Klein (who else?), Madge is depicted strolling along an Italian street (though apparently, this was actually shot in Harlem), with her "son" after doing some afternoon food shopping. While her eh, sexy widow look — inspired by legendary Italian film star Anna Magnani as Mamma Roma — suits her perfectly, walking around with groceries must've been the real acting stretch here. We're pretty sure the Material Girl hasn't had to participate in something so pedestrian since before she became one of the most famous women in the world back in the '80s. (Fans of the last Dolce campaign may remember the image of her washing dishes, which seems equally improbable.) That said, how gorgeous did this turn out? We're feelin' it.