Karl Lagerfeld Releases Polished Punk Collection with Net-a-Porter
Karl goes polished punk with his new collection.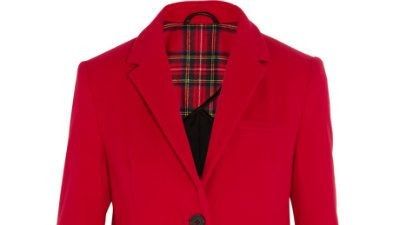 (Image credit: Courtesy of Net-a-Porter)
Karl Lagerfeld gives Sid Vicious-style a haute tailoring in his new collection, "Karl goes Punk" exclusively sold on Net-a-Porter and at KARL LAGERFELD stores. The 11 piece collection includes a sleeveless Tartan shift dress, a reworked leather biker jacket with Tartan sleeves, and a mini-kilt. One of our favorite standout pieces? A t-shirt with Kaiser Karl sporting a Mohawk. Add some polished punk flair to your wardrobe by going to net-a-porter.com (opens in new tab).