The 20 Least Intimidating Street Style Looks of Paris Fashion Week
Outfits you can actually copy.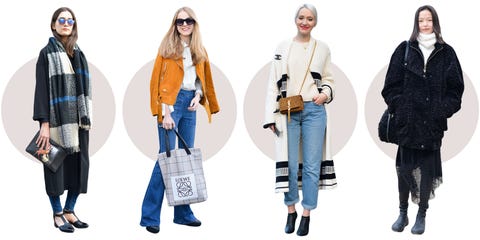 During Paris Fashion Week, the streets are filled with women donning statement coats, couture frocks, and heels so high they make us cry with joy. But while these looks may be a feast for the eyes, they aren't particularly realistic for day-to-day wear. Until now. Here, a look at PFW style that even us mere mortals can emulate. Promise.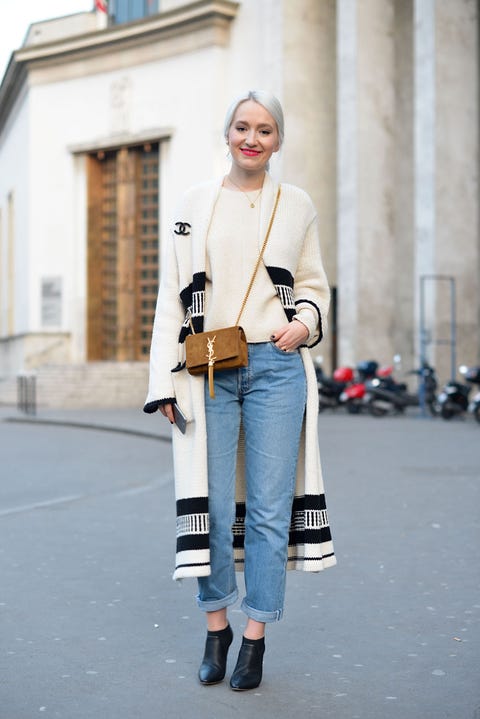 It *may* be Chanel, but this ultra-long cardigan look is something anyone can do. Pair it with loose-fit cropped denim and booties for a chic weekend look.
A textured oversized coat, fluffy turtleneck, and tall boots look dressier with that subtle pop of netted skirt. (Not to mention—can you imagine how cozy this must be?)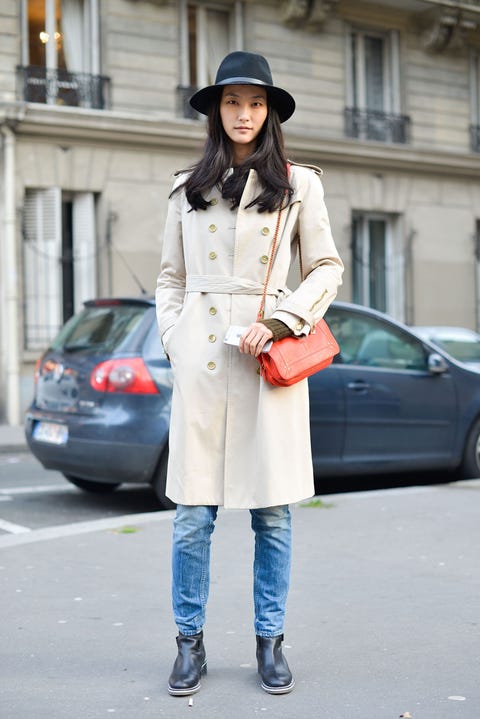 This showgoer has totally stolen our element-proof uniform: a medium-brim fedora, trench coat, jeans, and rubber ankle boots.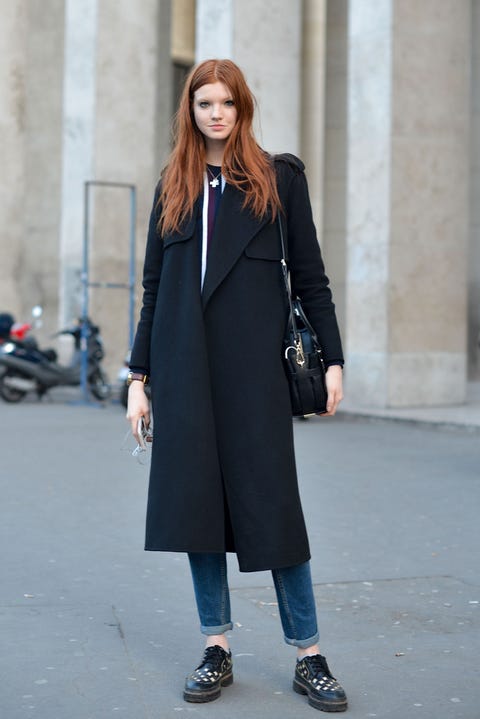 It may be a simple ensemble, but there's something about this look that has us itching to dust off our Dr. Martens flatforms.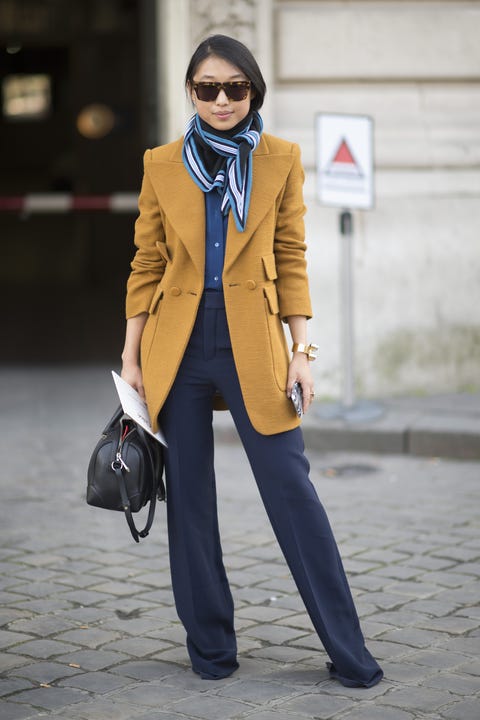 Tailoring is everything—as shown by a practically made-to-fit mustard blazer and high-waisted wide-leg trousers.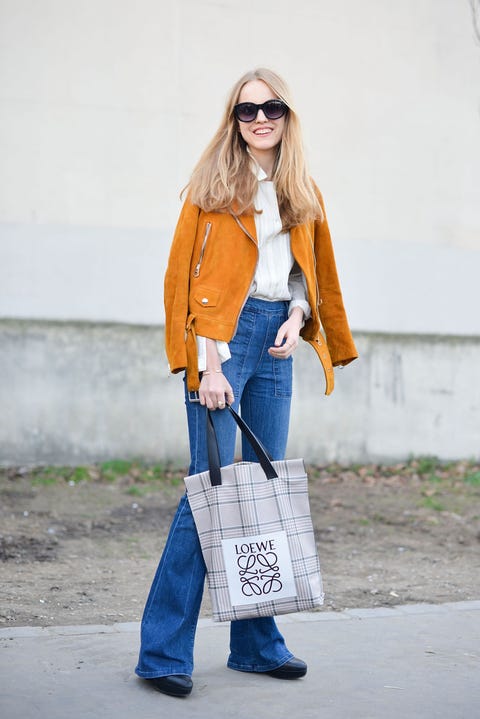 There's so much to love about this '70s-inspired look, but for us it begins with those high-rise flares—they're all the rage this season.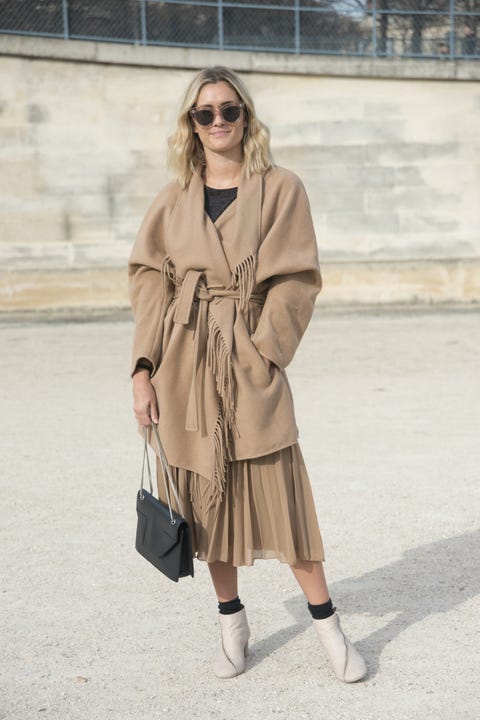 If you don't have a camel coat in your repertoire, let this outfit remind you that you *need* one.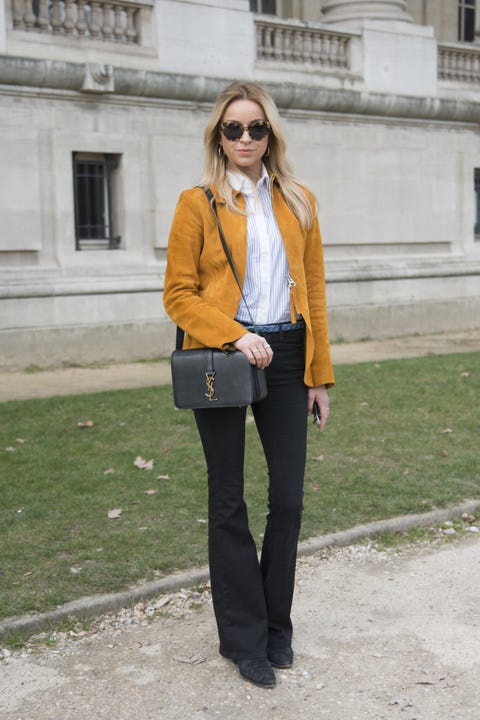 If you're a flared denim enthusiast, make sure you have a pair in black. It's the epitome of chic when worn with a classic button-up and blazer, as seen here.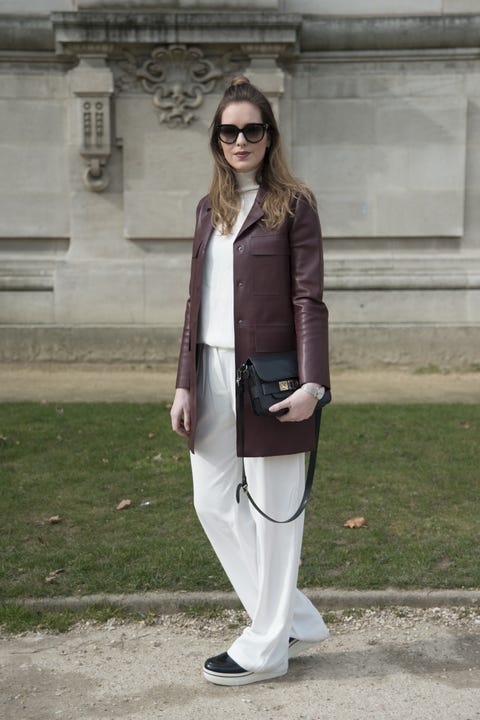 An all-white look can be intimidating! Make like this showgoer and top it all off with a long leather jacket in a rich shade like oxblood. Flatforms can also be a good way to keep your wide-leg pants from dragging. (Not a good look.)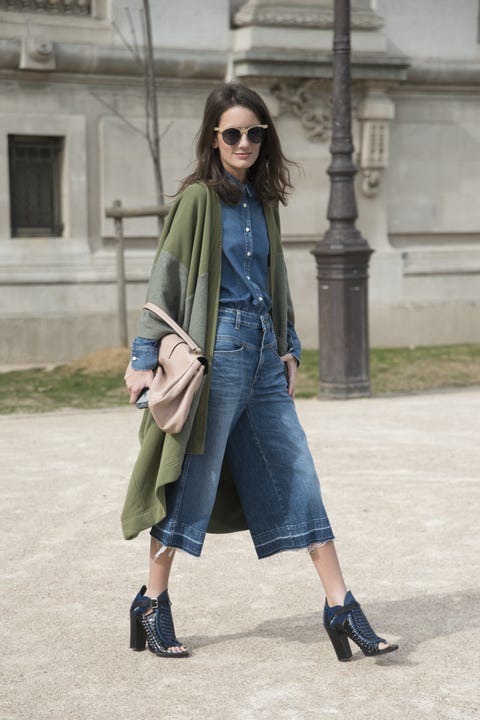 Denim-on-denim is the new black, this we know. Here, an attendee styles up the look with a shawl-style army green sweater and braided leather booties.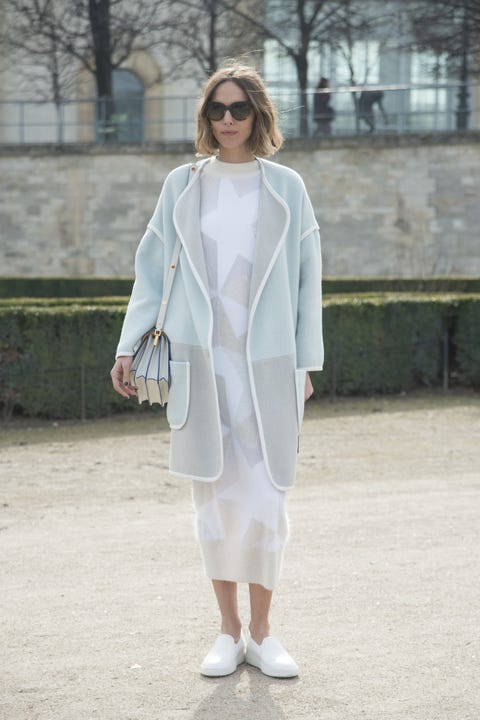 Pastels, prints, and color-blocking can be a bit much, but not when styled in moderate fashion. This baby blue, grey, and white color palette is pure perfection.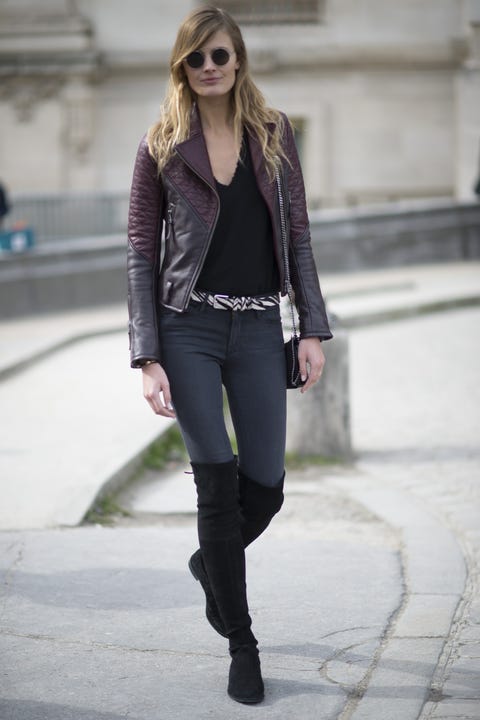 A leather jacket, T-shirt, skinny jeans, and over-the-knee boots—this is as easy as a cool-girl outfit can get.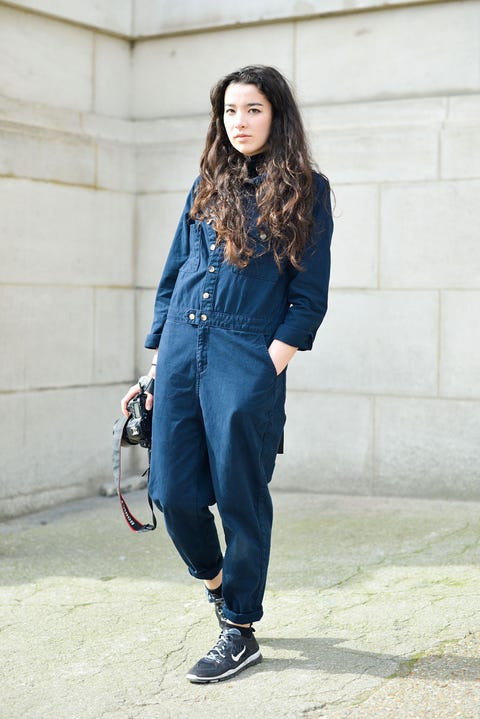 A utility jumpsuit and trainers at Paris Fashion Week? You better believe they're a winning combination with a proper slouchy fit.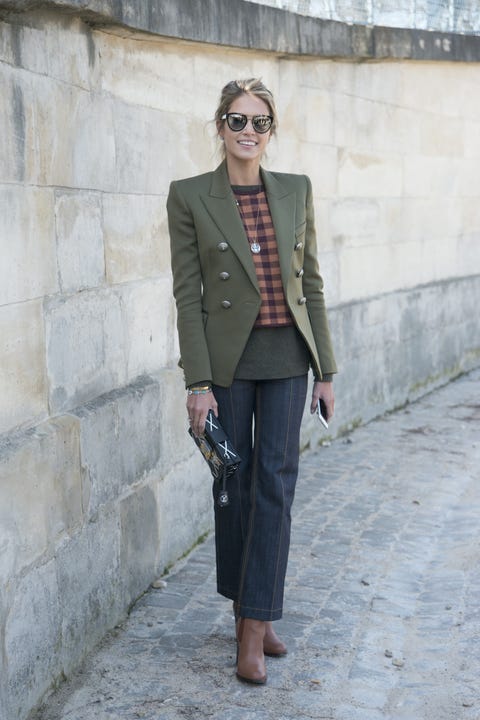 Proving that all you need is one standout piece, a basic sweater and jeans combination gets an awesome upgrade with a military-inspired blazer.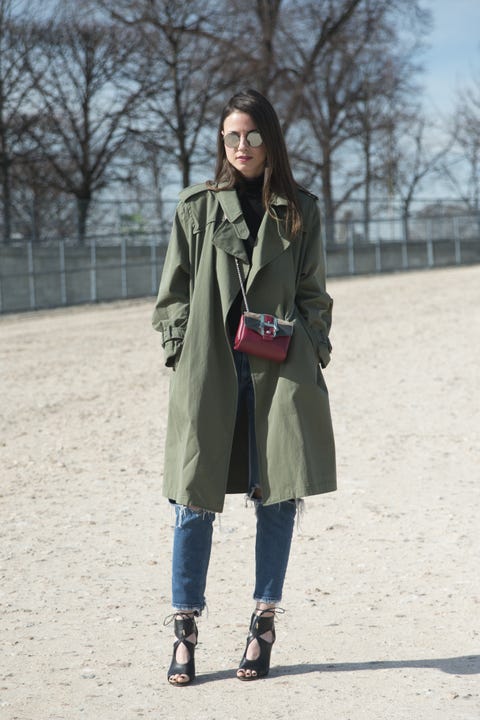 With the right heels (sandals, lace-up, etc.), a cozy anorak and denim can look decidedly dressed-up.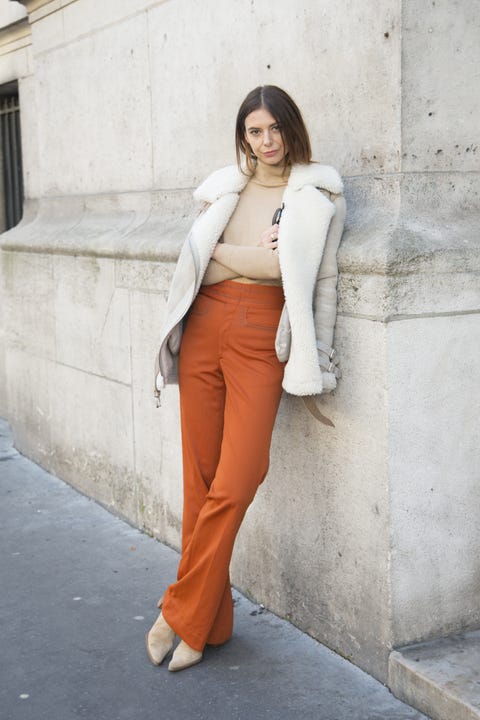 This showgoer exhibits the outfit-transforming powers of wearing a jacket on the shoulders. Impractical? Maybe. Cool? Definitely. (Also, BRB—looking for our own pair of high-waisted, burnt orange trousers.)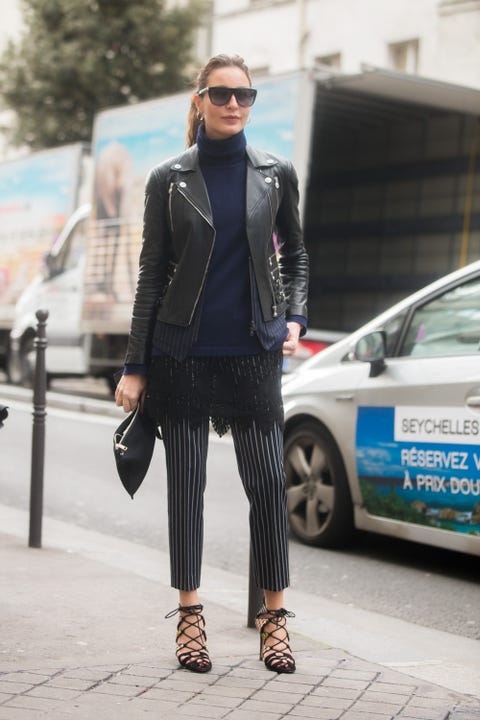 This outfit tells us two things 1) Spending a month's rent on our go-to leather motorcycle jacket was a good choice and 2) Navy and blue actually make so much sense together—particularly when it comes to lace and pinstripes.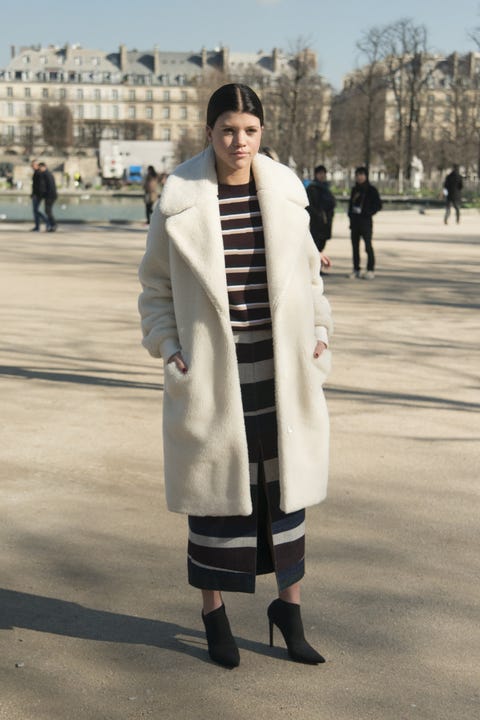 Whether you're wearing a striped maxi dress or a matching top and skirt, throw on a big fuzzy coat for an instant upgrade. (Did we mention it's fuzzy?)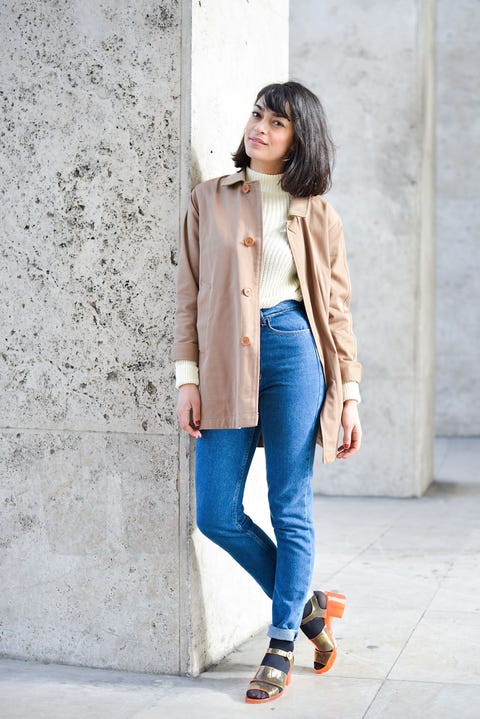 A shining example of it's not what you wear, but how you wear it, this girl's attitude is her best accessory. (Coming in close second are those eye-catching mid-heel sandals.)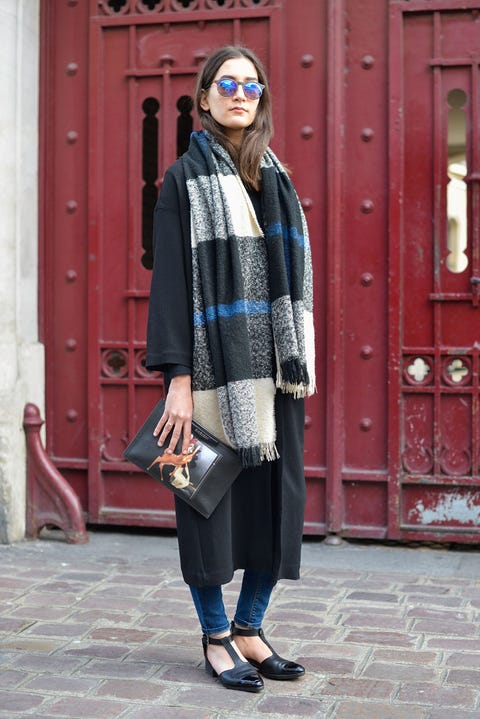 Take your daily uniform up a notch like this PFW attendee by simply throwing on a plaid blanket—there are endless ways to style it.
This content is created and maintained by a third party, and imported onto this page to help users provide their email addresses. You may be able to find more information about this and similar content at piano.io