Editors handpick every product that we feature. We may earn commission from the links on this page.
8 Chic Outfits to Try with What Remains of the Summer
Because you've only got so many sundresses.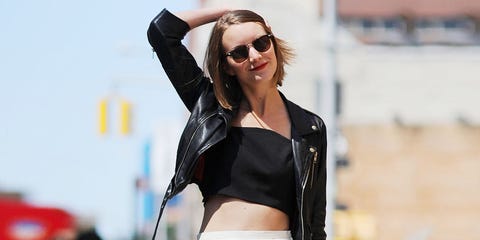 We couldn't agree on the Song of the Summer 2015 (#TeamUmlaut), but when it comes to outfits to cross off before Labor Day, Team MC is on the same page: "Noootttt another sundressssss." Here, see eight just-as-easy ideas, none requiring more than three pieces of clothing. Because if wearing less isn't a great selling point, I don't know what is.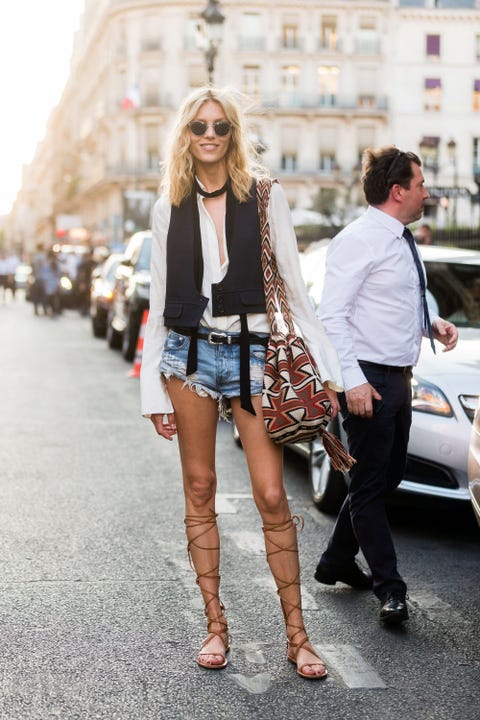 MOD cut-offs
I lied—Anja Rubik is actually the best selling point. Here, she's made a denim diaper look nonchalant and even kind of grown-up by pairing them with a loose shirt, vest, and the accessory of the moment: the skinny scarf.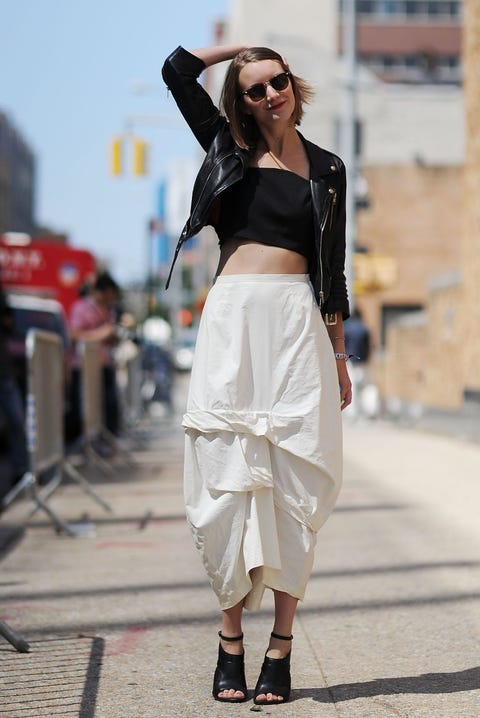 The SFW bandeau
Even though my office is the sort that doesn't bat an eye when you wear "Bad Blood" bondage to work, I still try to maintain some semblance of professionalism sometimes. Popping a leather jacket over an ultra-cropped top and covered-up bottom allows for ventilation—while wearing leather! in the summer!—and, you know, wearing leather in the summer.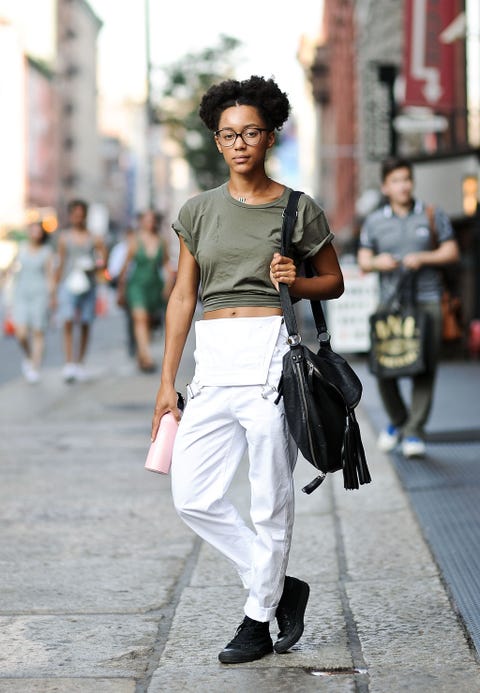 Overalls, reconfigured
You've been wearing them layered over tees and tanks and crops, but sometimes, even fastening that loopy-button thing is too much effort. This girl, who simply folded the bib over to expose just a sliver of midriff, totally gets the struggle.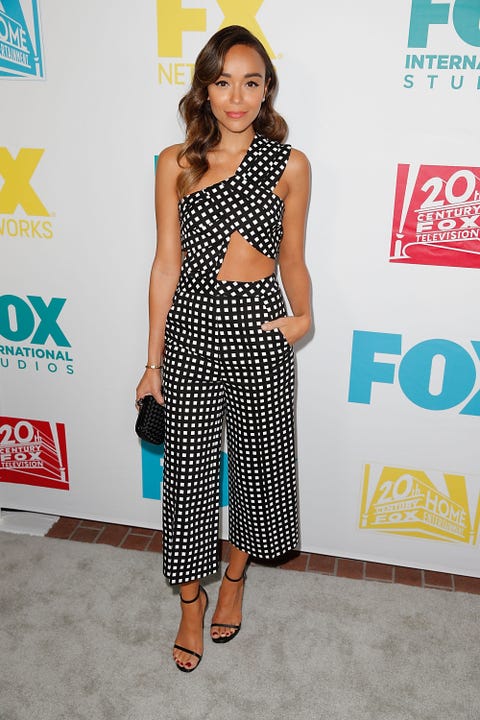 The matching set
These Self Portrait co-ords might just be Ashley Madekwe's All-Time Best, and even if you don't want to pay for shipping, so many high-street stores have got their own breezy, no-thought-required iterations that you can treat as separates too. (I am partial to these from Forever 21.)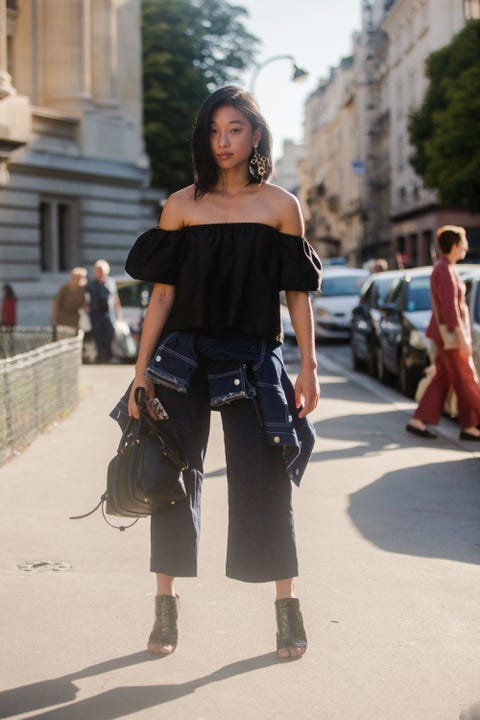 The off-the-shoulder top
If you don't have at least one of these in your closet by now, I applaud you for bucking the trend. But seriously—you should give in to this one because 1) the collarbone-exposing neckline makes you feel pretty like nothing else and 2) how cool does Margaret Zhang look with her shortened culottes and mules?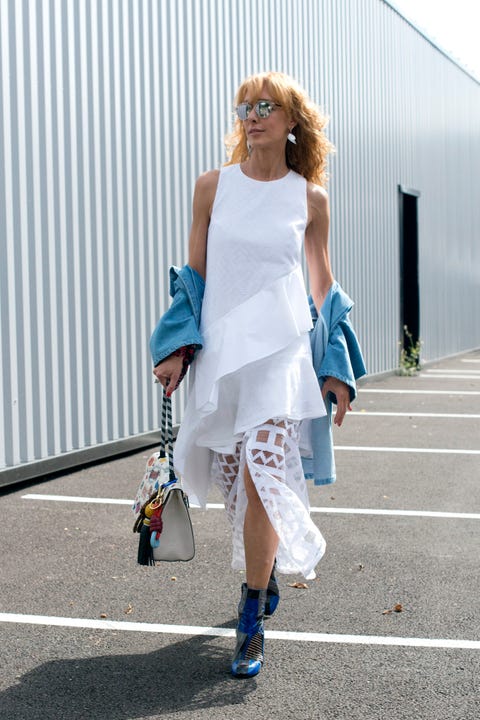 The tunic and skirt
Too often, we're afraid to try new silhouettes because more length and/or more width will make us look bigger. Enter Elina Halimi's streamed tunic and skirt combo, which should put all those fears to rest.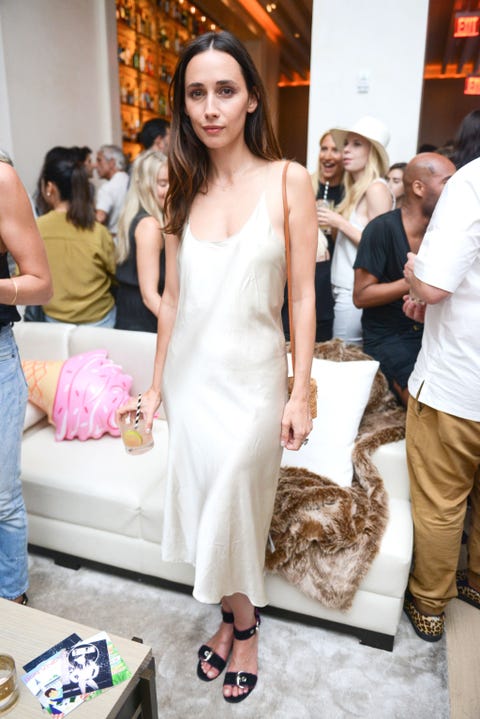 The slip dress
Rebecca Dayan's look here in 16 words: clean, simple, doesn't appear to have ever experienced disorientation brought on by sweat dripping into eyes.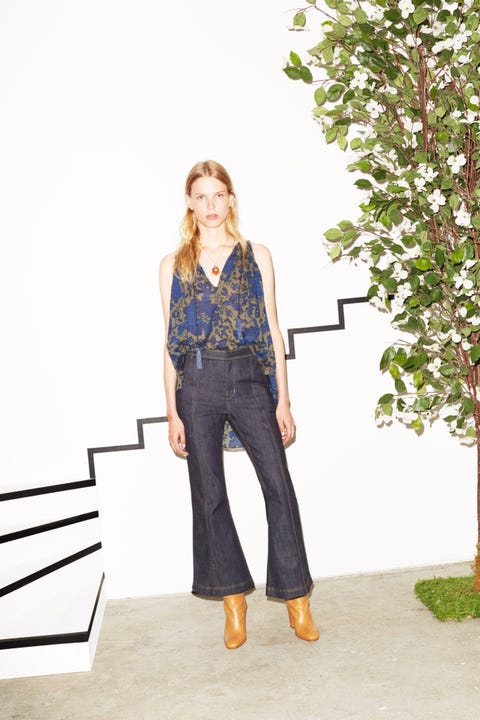 Courtesy of Derek Lam 10 Crosby
The ideal rainy-day outfit
A sandal-shod in a puddle is one of the most disgusting sensations that can be prevented by this Derek Lam 10 Crosby ensemble. My favorite part is the tail. And the pants. And the hair.
This content is created and maintained by a third party, and imported onto this page to help users provide their email addresses. You may be able to find more information about this and similar content at piano.io