Editors handpick every product that we feature. We may earn commission from the links on this page.
How to Wear Your Summer Tops in Winter Without Dying/Looking Dumb
It's not really fair that, for three months out of the year, 50 percent of your closet does nothing but remind you of what being warm and happy was like. We can't promise they'll alleviate your SAD (the sartorial strain), but at least with these five layering combinations, summer will never be *too* far away.
Bustier + Long Button-Down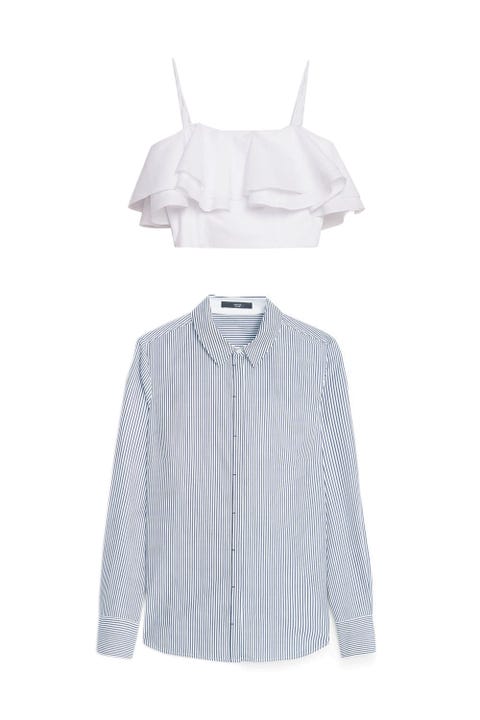 Courtesy of the designers
You get a cool blouson effect with the shirt ends poufing out from below the relatively tight bustier. (Yes, you layer the bustier over the blouse.) Plus "winter body" and "cropped bustier" are two words you usually don't see together.
Zara ruffle bustier, $50, zara.com; Mango striped cotton shirt, $20, shop.mango.com.
Off-the-Shoulder Top + Pinafore Dress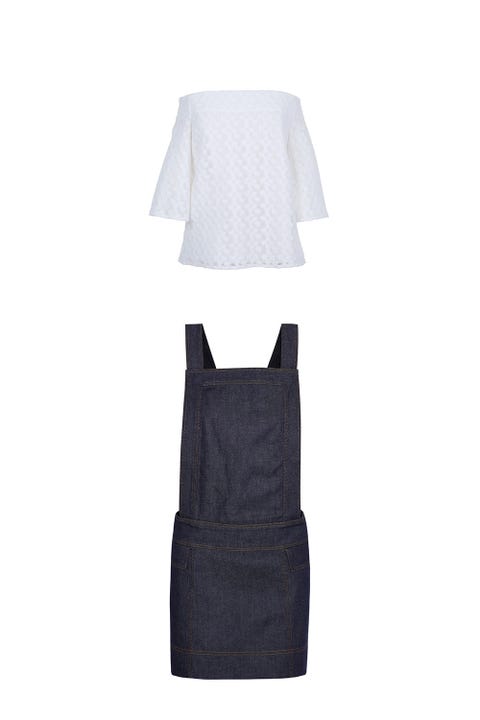 Courtesy of the designers
I still haven't found a not-weird way of putting a turtleneck under a Bardot neckline, so why fight it? Look for dungarees or an overall dress, tuck in the top well at the sides, and take a look at the winners of our opaque tights test. If you're really committed to wearing the shirt *over* something, though, pick similar colors and fabrics. Just make sure the elasticated bit isn't too obvious—you want it to look like one cohesive garment.
Tibi floral off-the-shoulder top, $495, tibi.com; Victoria Beckham Denim dress, $205, net-a-porter.com.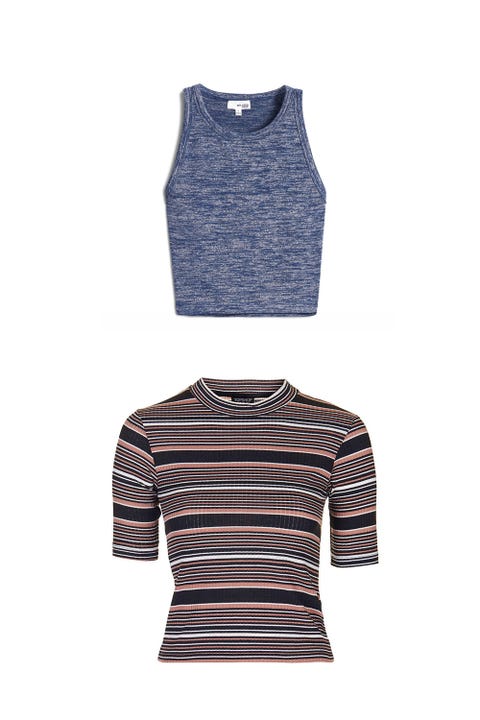 Courtesy of the designers
Think baseball T-shirt: The tank is the body, and the sweater provides the sleeves. The necklines and prints are up to you.
Aritzia tank top, $30, aritzia.com; Topshop striped top, #35, topshop.com.
Camisole + Turtleneck + Robe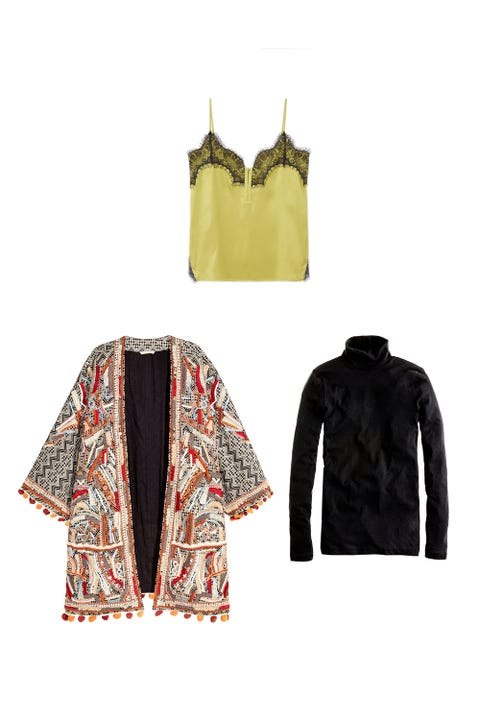 Courtesy of the designers
Add denim so it's not *too* literally boudoir, loafers because they're kind of like slippers, and lipstick to signal that you didn't actually roll out of bed. Though, the turtleneck kind of takes care of that.
Mango lace camisole, $46, shop.mango.com; J.Crew tissue turtleneck, $35, jcrew.com; H&M beaded jacket, $129, hm.com.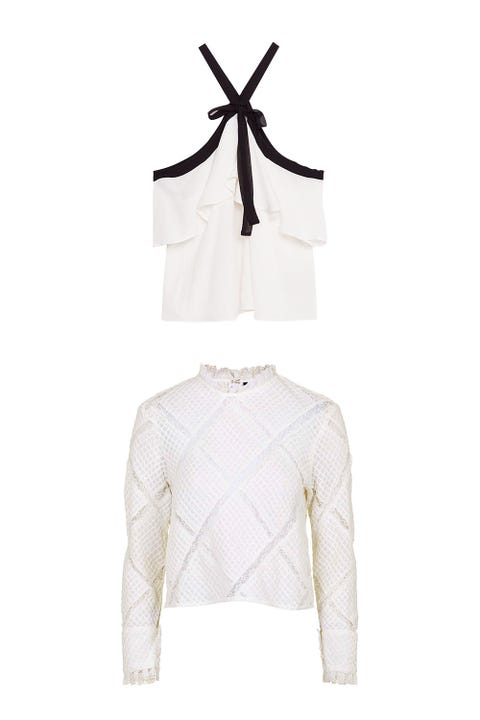 Courtesy of the designers
You can't go wrong with pretty, drape-y white things.
Zara halter top, $50, zara.com; Topshop pintuck lace blouse, $80, topshop.com.
This content is created and maintained by a third party, and imported onto this page to help users provide their email addresses. You may be able to find more information about this and similar content at piano.io