Editors handpick every product that we feature. We may earn commission from the links on this page.
The Men in Your Life: Best Gifts for Men
Up his style ante with this covetable gear, and there might be a kickback for you! Here are the best gift ideas for men.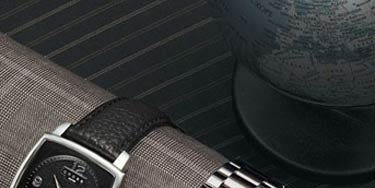 Get him a gift he'll love!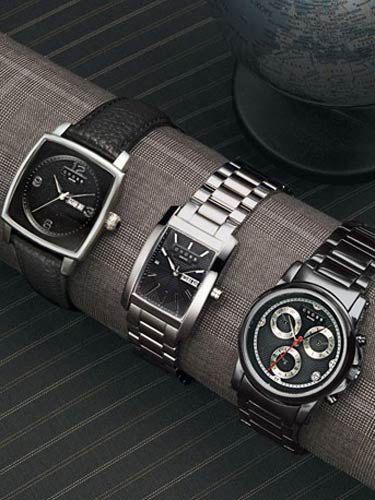 Cross Men's Watch
The perfect gift for the understated yet classy guy. Cross watches have a reputation for just the right balance of style and dependability. $100 and up at cross.com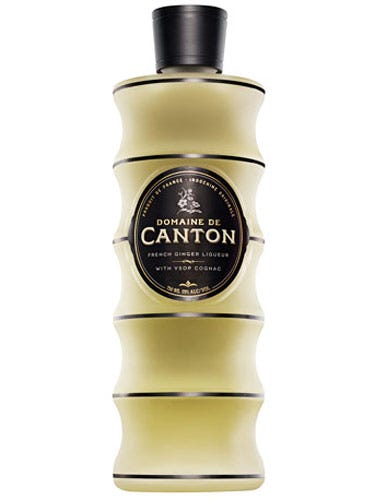 Domaine de Canton
A delicious addition to your favorite connoisseur's wish list, made of carefully blended ingredients that make this a sublime choice. $33.99 at bevmo.com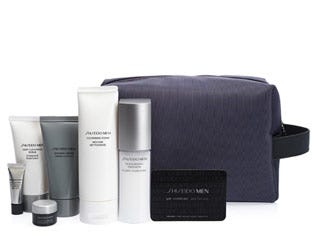 Shiseido Ultimate Shaving and Skin Set
Yes, even men deserve a little pampering and with this unique shaving and skin set, that's just what your special someone will get. $58 at nordstrom.com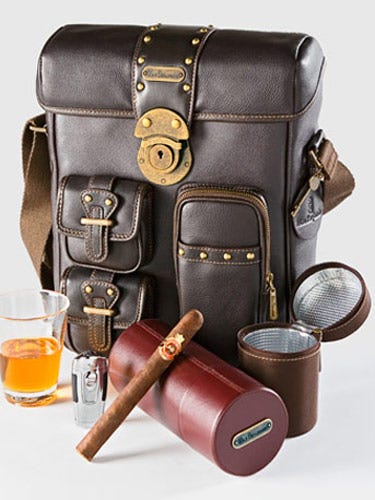 Max Benjamin Cigar and Martini Bag
The cocktail bag your boyfriend will love. Includes compartments for cigars, glasses, bottles, and more. $199.99 at maxbenjamin.com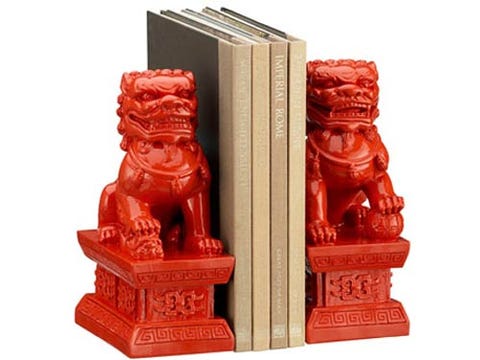 Fu Dog Bookends
These handsome Chinatown red dogs will add a touch of regal charm to your man's favorite bookshelf or office. $49.95 at cb2.com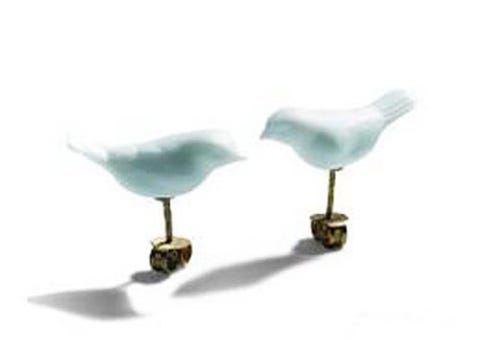 Lladro Bird Cuff Links
These classic bird cuff links designed by Bodo Sperlein for Lladro will look perfect wrapped with a red ribbon and tucked under his pillow. $125 at unicahome.com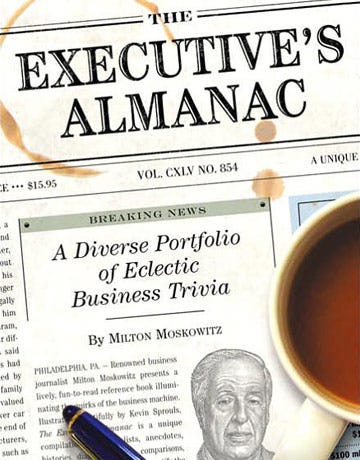 The Executive's Almanac
For the trivia lover on your list, this book is just the ticket. From loads of business trivia to tidbits of information, your man will be brimming with knowledge. $15.95 atbarnesandnoble.com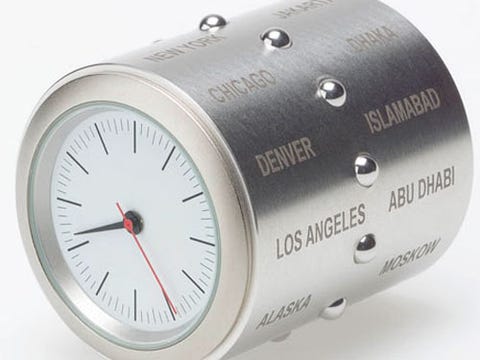 Ameico World Time Clock
A stylish (and useful) desk accessory for him! This clock displays all 24 time zones - just roll it so that the city of choice is on top. $180, WHotelsTheStore.com.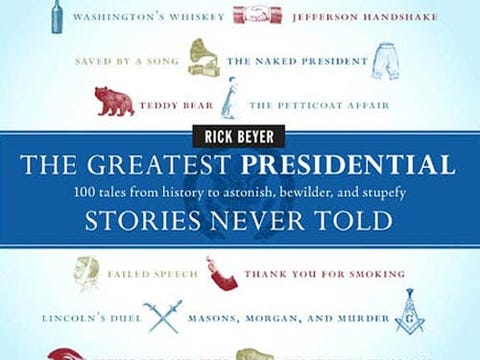 The Greatest Presidential Stories
Give your history buff something to pore over this holiday season. Filled with stories that never made the textbooks, your man will delight in all these newfound facts. $18.95 at bn.com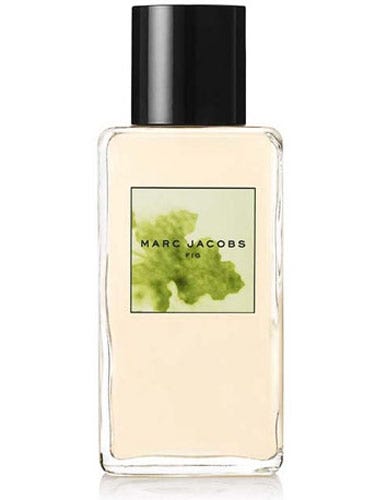 Marc Jacobs Fig Splash
Rugged, stylish, and handsome. Marc Jacobs hits all the right notes with this fragrance. Give it to the one you love. $68 at bloomingdales.com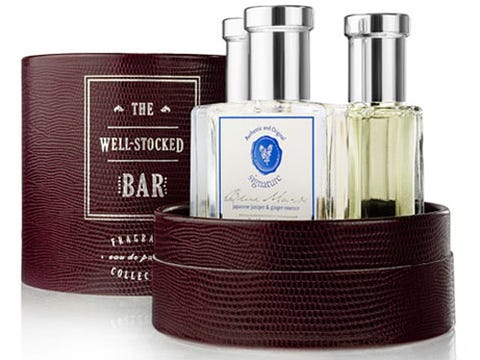 Jack Black's Well-Stocked Shaving Bar
Give the gentleman you love this limited-edition collection of three distinctive Jack Black scents, inspired by the heritage of premium liquor. $55 at groominglounge.com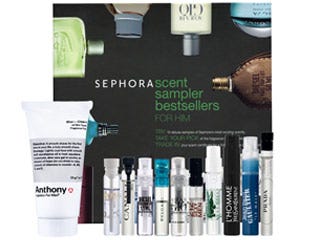 Sephora Scent Sampler
Indulge your man with this best-selling scent sampler, featuring ten deluxe fragrances for him to try. $50 at sephora.com
This content is created and maintained by a third party, and imported onto this page to help users provide their email addresses. You may be able to find more information about this and similar content at piano.io