5 Microtrends from NYFW That Will Only Get Bigger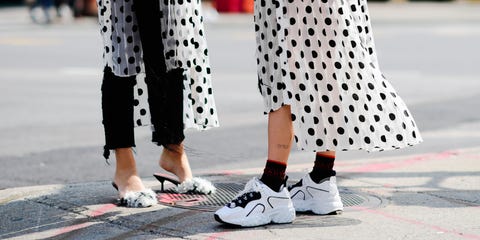 There are no participation trophies in fashion, so now that we've handed out first prize, the rest are honorable mentions. That's real life! But that doesn't mean that next season, the following blips seen on this Fashion Week's radar won't become full-blown, well-adjusted Legit Trends in six months. You'll see.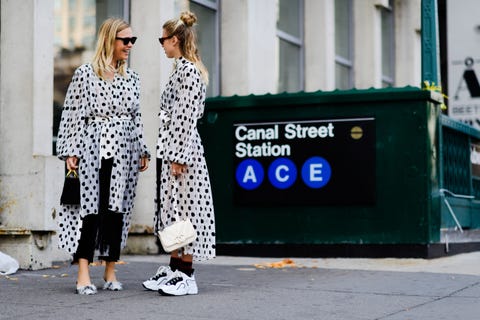 The Dad-est Shoes Around
You might not like it, but those chunky, double-wide sneakers dads wear with black socks have some things going for them. For example, they add an off-kilter factor to a long dress, which might otherwise have been too straight-on Fashion. They're easier to walk in than kitten-heel mules, and that might help you be early for once, like a dad who gets to the airport five hours before the flight.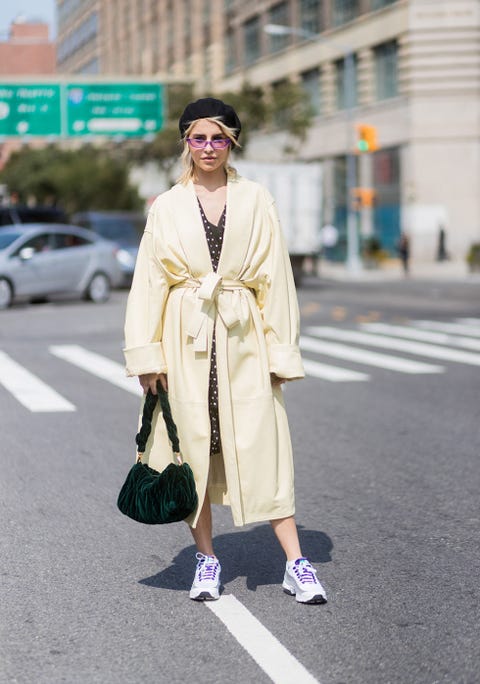 The Dad-est Shoes Around
The less dad-like the rest of your outfit, the more effective, obviously.
Shop similar: Reebok, $165
BUY IT: reebok.com.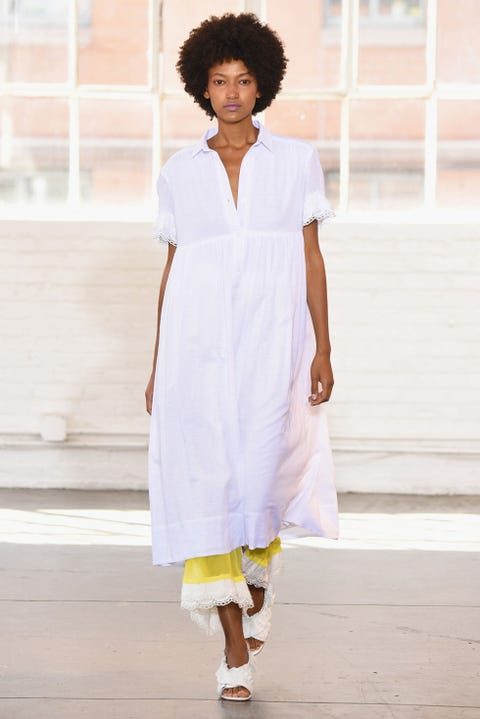 Nightgowns for Day
Your nan gasped. But then she offered you the use of her nighties, because she's more woke than to accept antiquated ideas of propriety, okay? Same for Creatures of Comfort, who showed this layered outfit.
Shop similar: Olivia von Halle, $445
BUY IT: net-a-porter.com.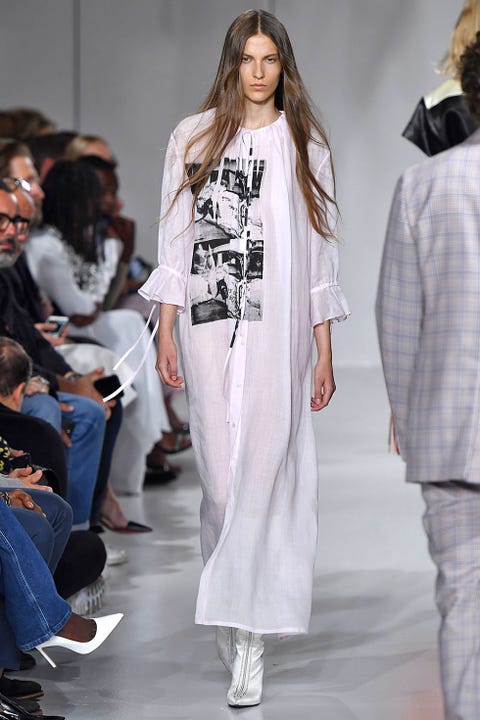 Nightgowns for Day
And Calvin Klein coming in with the printed version of a Mad Men wife's "not tonight, honey" sleepwear.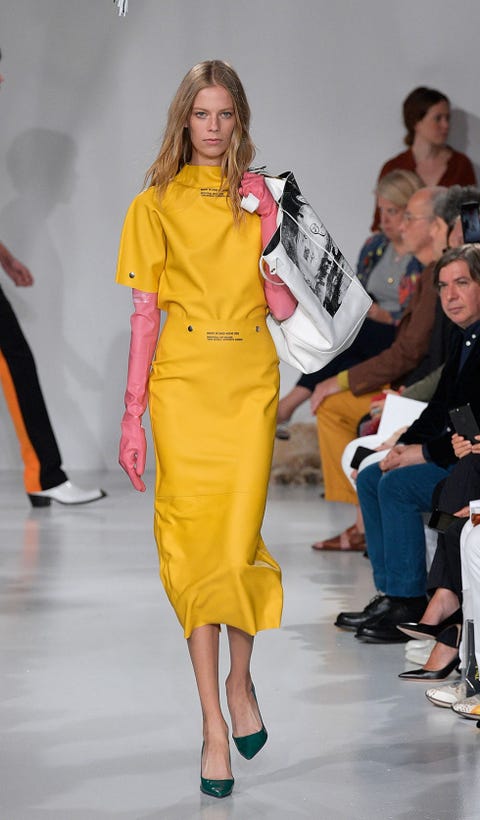 Pink and Yellow
Millennial pink (still?). Gen Z yellow. Why not just combine them both, like Raf Simons at Calvin Klein did?
Shop similar: Zara, $70
BUY IT: zara.com.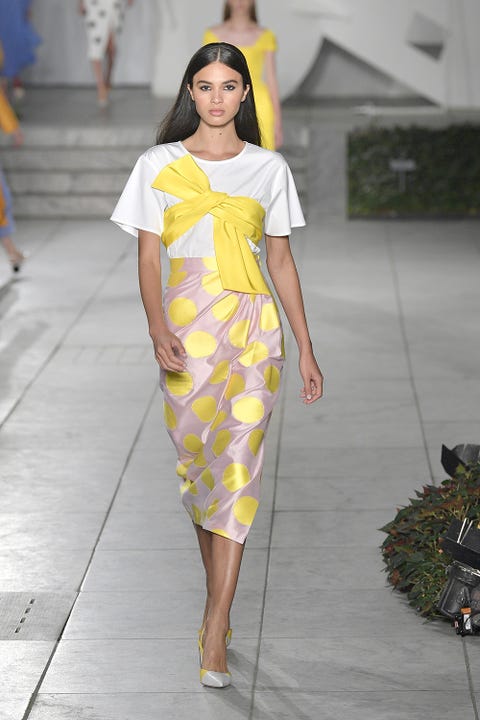 Pink and Yellow
No Easter eggs, though, not even in this very ladylike ensemble from Carolina Herrera.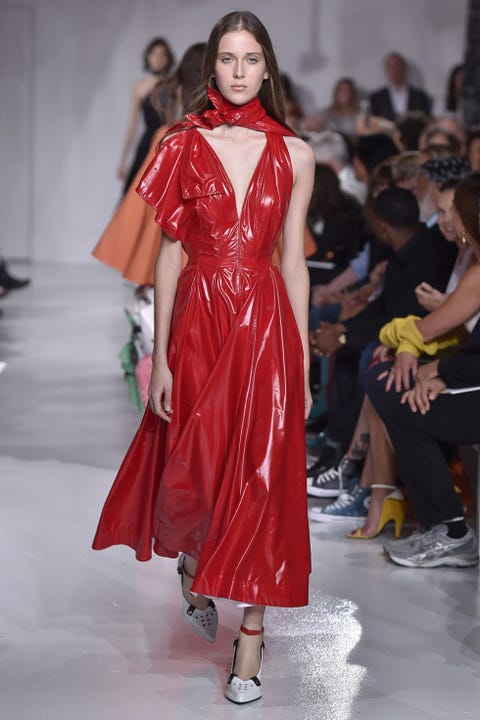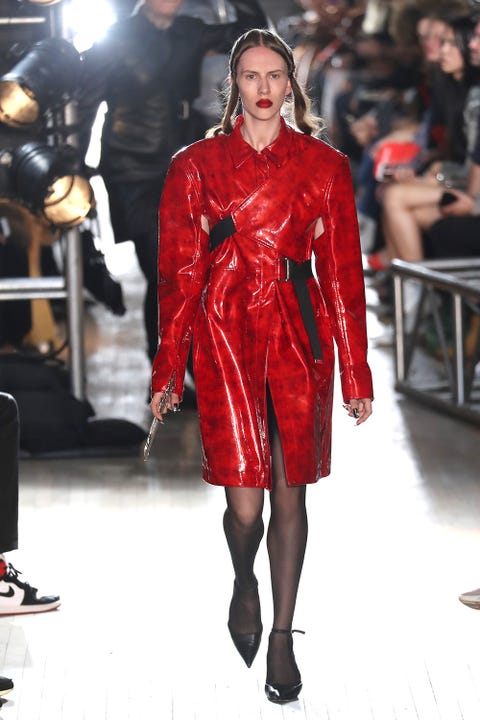 Red Vinyl
Is that waterproof, Helmut Lang?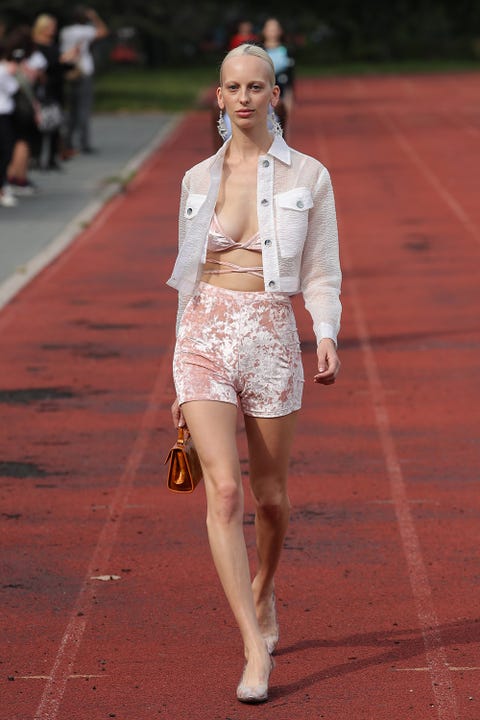 Completely Clear Shoes
Maybe you've been eyeing Maryam Nassir Zadeh's clear-plastic-upper wedges. Or maybe you should wait for her new-season, even more see-through version (minus a few inconsequential colored bits for structural integrity).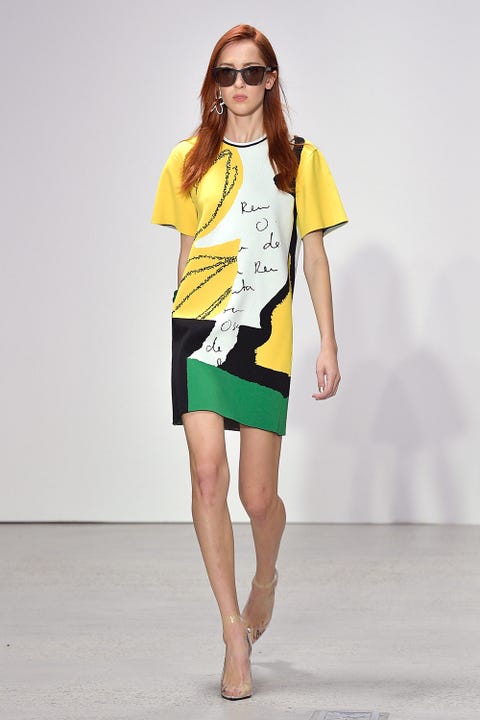 Completely Clear Shoes
Oscar de la Renta, an advocate for the greater visibility of bunions.
Shop similar: Jeffery Campbell, $125
BUY IT: urbanoutfitters.com.
This content is created and maintained by a third party, and imported onto this page to help users provide their email addresses. You may be able to find more information about this and similar content at piano.io