You Will Have Opinions About These Leveled-Up Flip Flops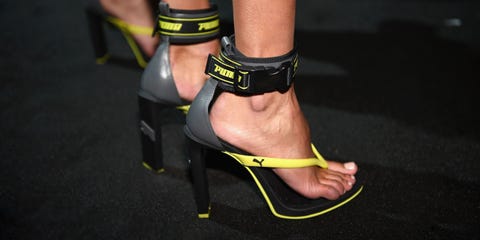 While a podiatrist once ranked flip-flops the second-to-worst summer shoe (foot-health-wise) and any city-dweller can tell you wearing them on the street is basically asking for a staph infection, for spring, designers are like, "Hold my beer." That is their prerogative, but here, we've collected some souped-up examples—platforms! beading!—to help you form your own opinion on this most unlikely trend.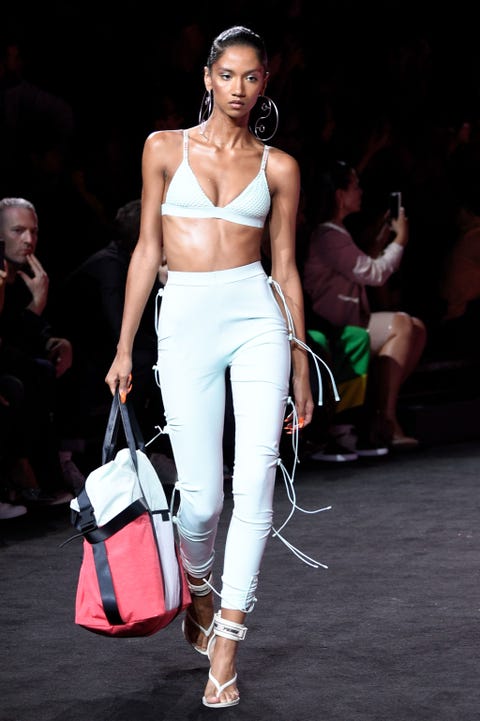 You will find that this slideshow is ordered by descending outlandishness with full-length shots, followed by closeups of the advertised leveled-up flip-flops. Here, we begin with Rihanna's take on the surfer-y Havaianas—but with a heel and a surfboard leash functioning as an ankle strap.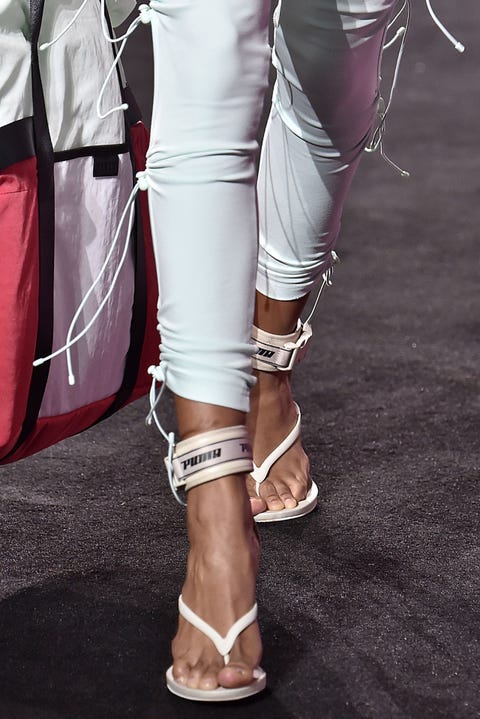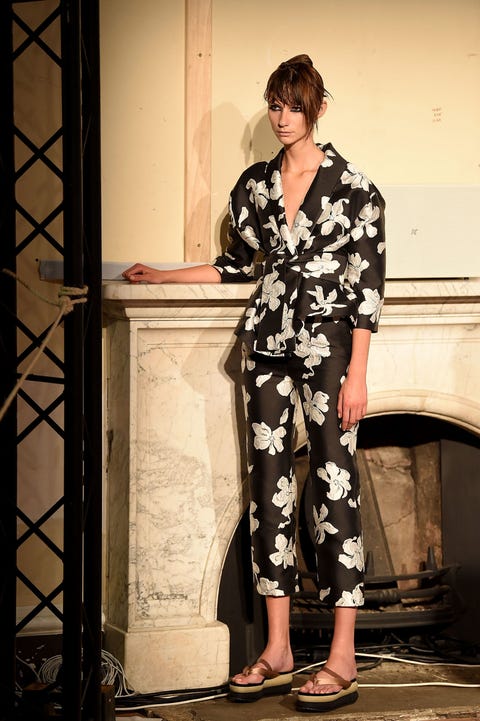 This season, the London-based Italian designer showed Japanese-inspired platforms with her arty separates.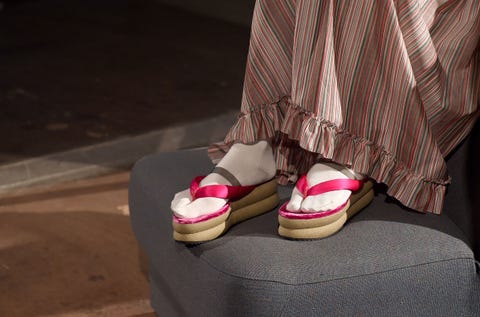 Not so sure about the socks because of the toe wedgie they'd give you, but could definitely see the possibilities.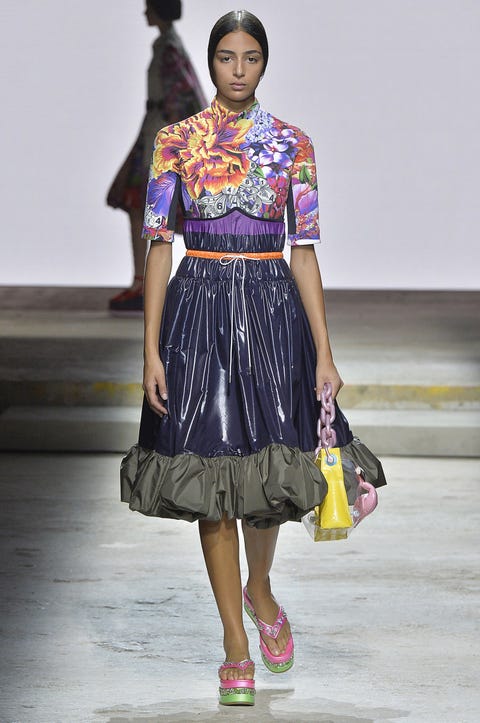 Welcome to Mary K.'s fantastical kaleidoscope, where athletic fabrics are worked into elegant shapes, and the shoes are triple-decker flip-flops with one level devoted to RHINESTONES.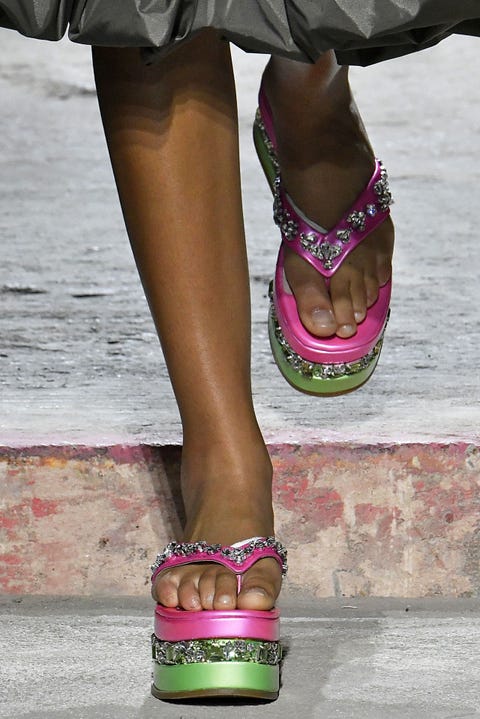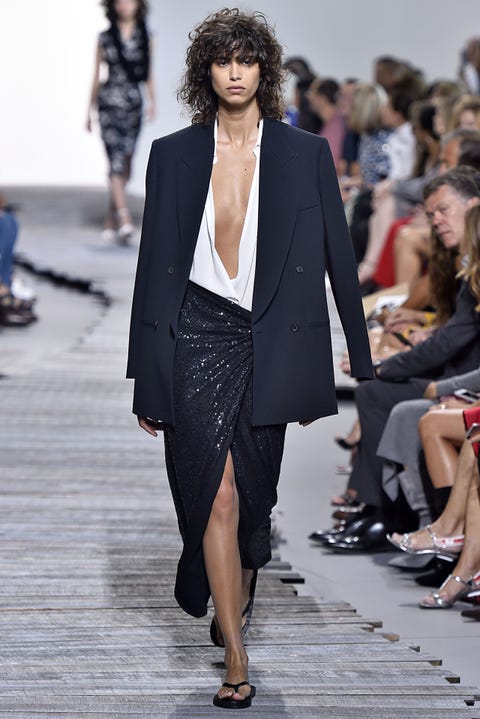 But for traditionalists, we've got Michael Kors' very normal, strangely chic flip-flops. "But they're not leveled-up in the slightest," you say. Wrong, my friend—alongside Mica Arganaraz's evening ensemble of blazer, sequin skirt, and unbuttoned-to-there shirt, a plastic shoe is the one doing the leveling up, by evoking the vibe of some painfully cool surfer girl who's just come in for dinner after a day catching waves. And she still looks perfect! There's a whole story there.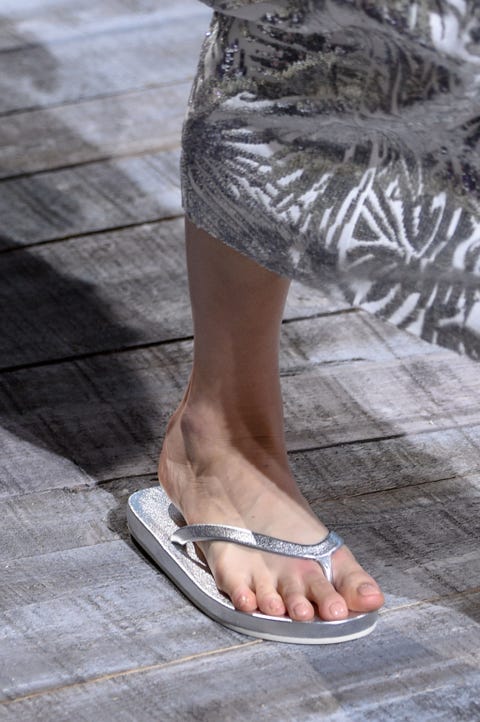 A heartfelt sorry to podiatrists everywhere.
Shop similar: Havaianas, $20
BUY IT: us.havaianas.com.
This content is created and maintained by a third party, and imported onto this page to help users provide their email addresses. You may be able to find more information about this and similar content at piano.io