Paris Fashion Week Street Style S/S 2013
Marie Claire's photographer travels to France to capture the best street style at Paris Fashion Week.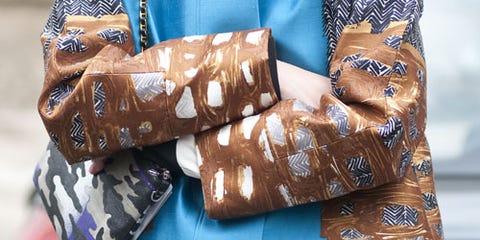 This week, we travel to the City of Lights where our photographer, Guerre of the popular blog Guerreisms, snaps the most covetable outfits and accessories on the streets at Paris Fashion Week exclusively for MC. For more fashion week coverage, visit our all-access pass to Spring 2013 Fashion Week.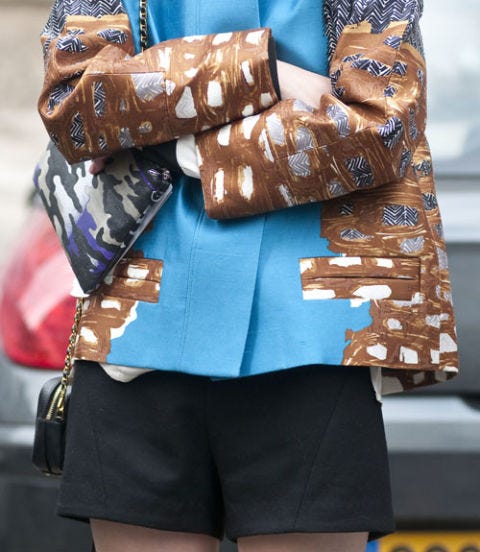 Day 8
We love the different patterns, seen in her clutch and her jacket.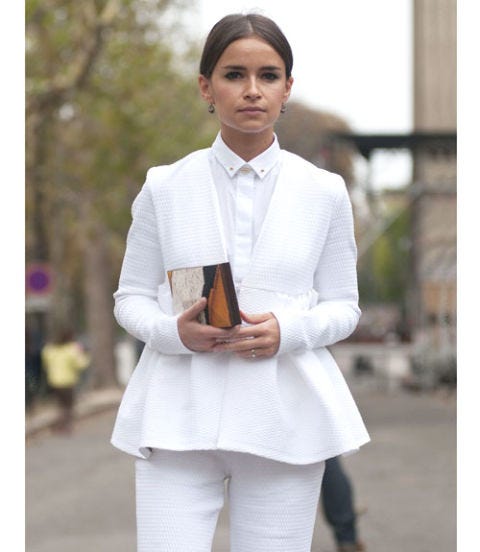 Day 8
BE more chic. We dare you.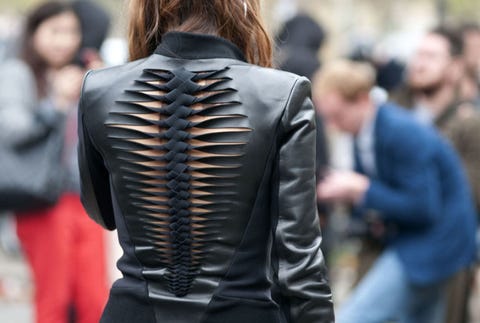 Day 8
Her jacket gives the phrase "open back" a whole new meaning.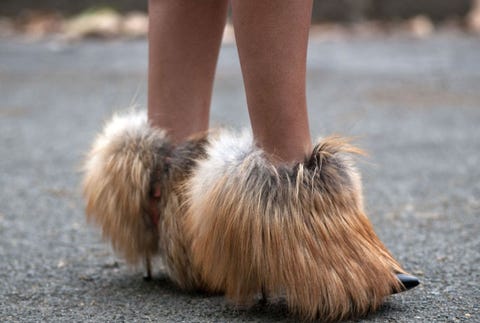 Day 8
Excuse me, miss. Are you aware there's an animal on your boots?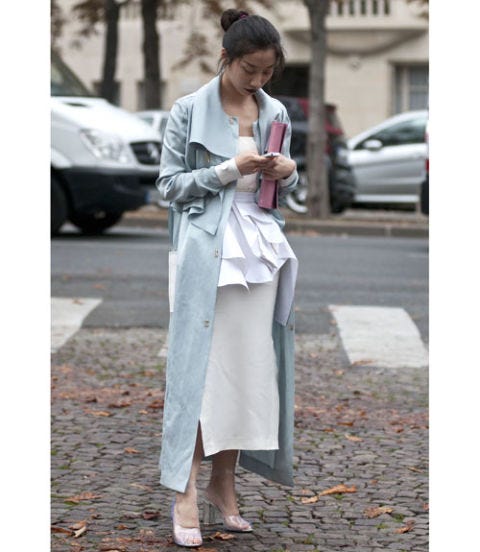 Day 8
In an all white ensemble, it's amazing when the item that stands out the most is a pale blue trench.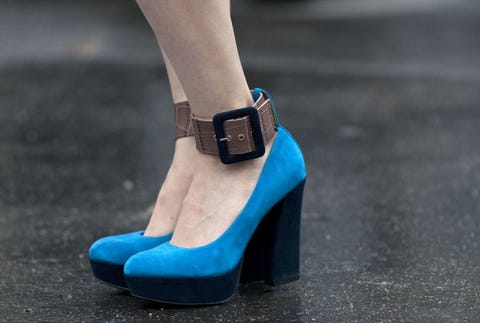 Day 8
The buckle is just an added plus that makes the shoes that much more perfect.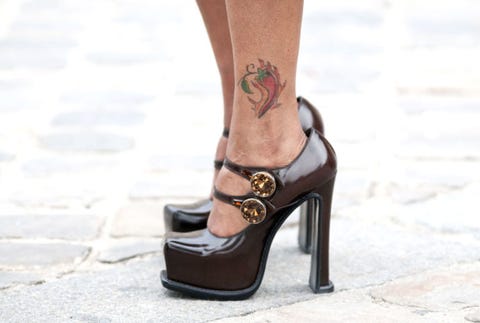 Day 8
Our focal point? Her tattoo.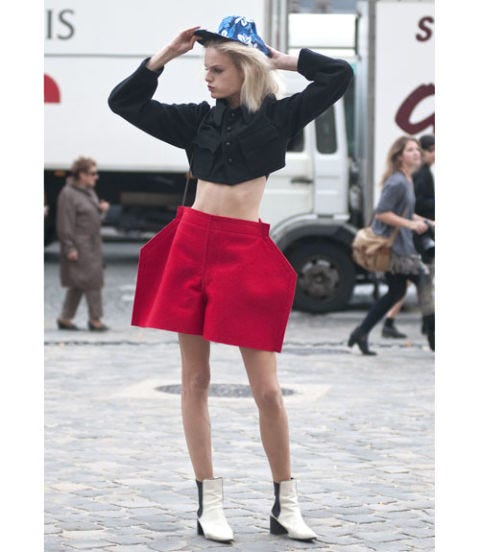 Day 8
It's an outfit of extremes: oversize shorts and super mini tops.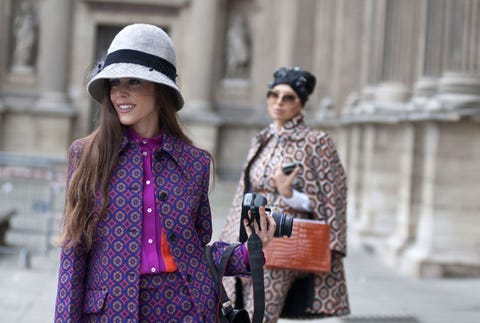 Day 8
J'adore these matching prints.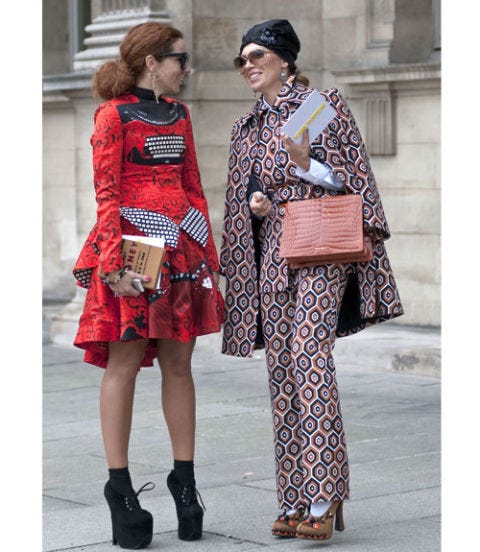 Day 8
A further look at those perfect prints.
Day 8
Classic black tights add a touch of class to an already impossibly chic outfit.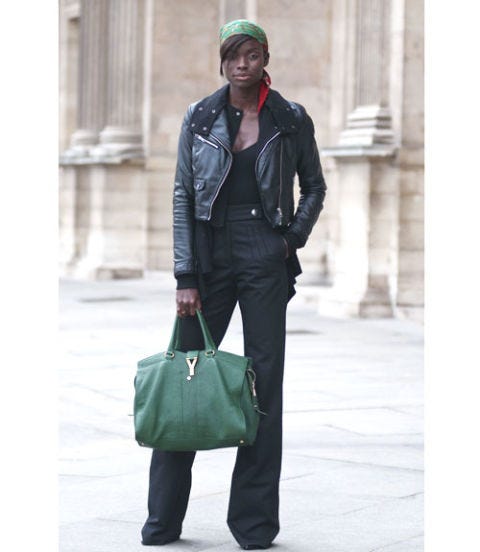 Day 8
Kelly green accents — one of our favorite things about fall!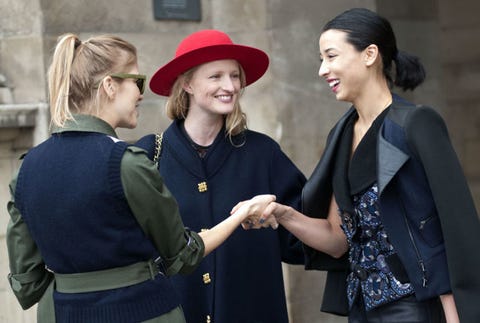 Day 8
Stand out from the crowd, or even just this trio, in a cherry red hat.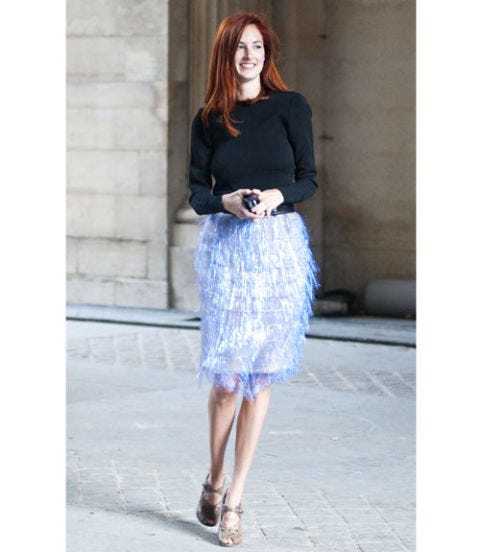 Day 8
Ladies and gents, the 20s have met their match with this seemingly fluorescent skirt.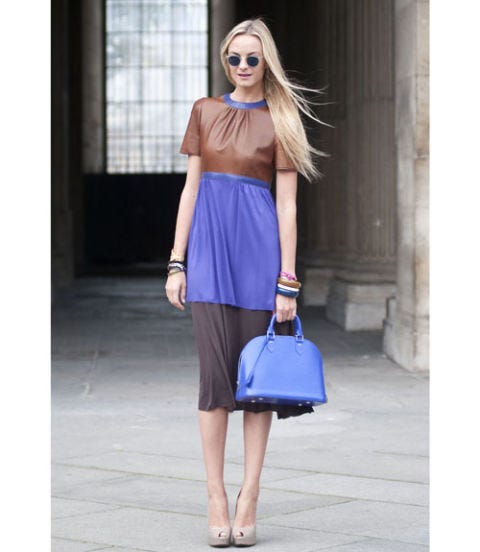 Day 8
Purple and brown: a color combination of which we never tire.
Day 8
Her fur color and simple shoes give all the coat's color and shape all the attention.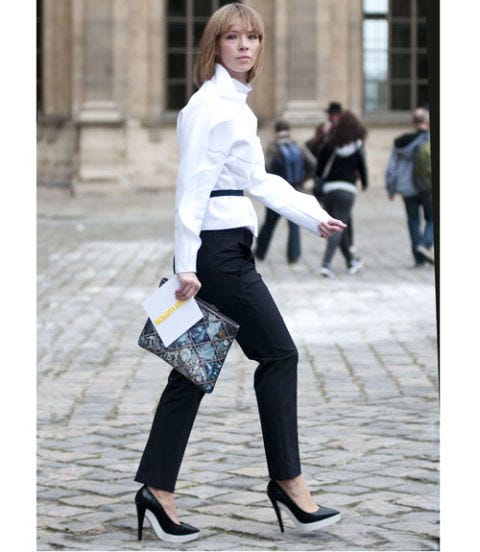 Day 8
No need for color when you've got an outfit like this, people.
Day 8
EVEN MORE EMERALD! Sorry, just a bit excited. We've found our dream dress.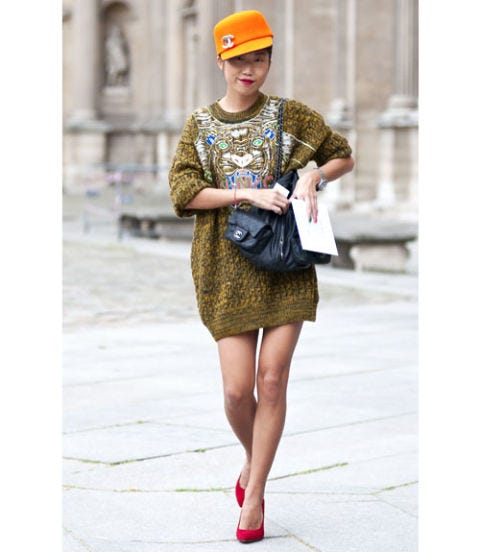 Day 8
With that hat the color of a ripe tangerine, she stopped us right in our tracks.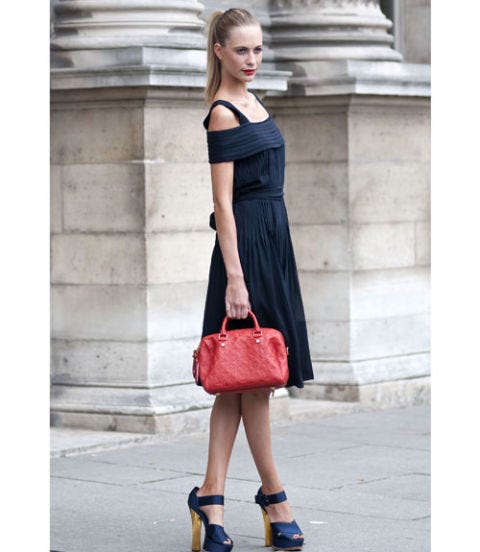 Day 8
Departing from the traditional nautical theme that comes of navy and red, she's taken this color scheme in a more high-fashion direction.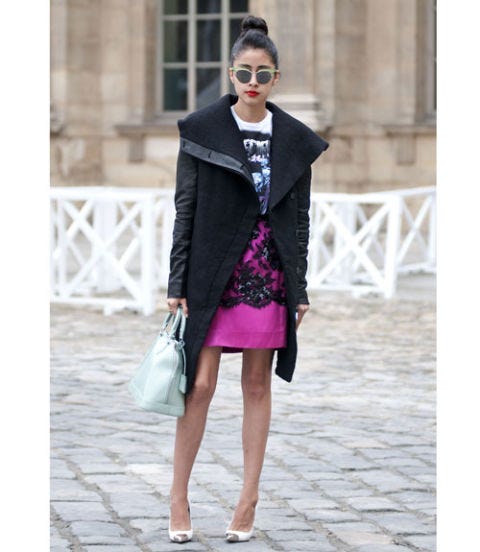 Day 8
Her pink skirt, peeking out from underneath her jacket, pulls the black and white together.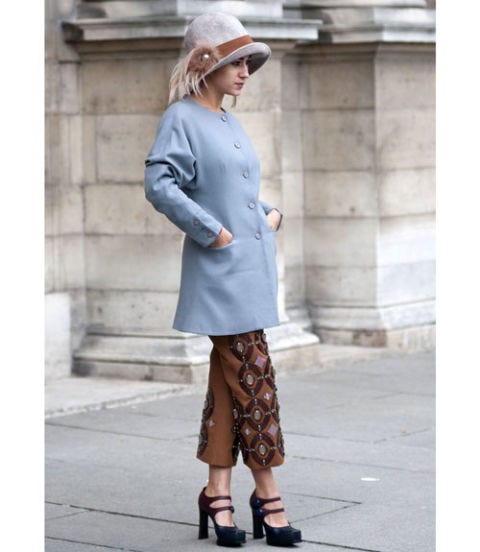 Day 8
Last we checked, there was no rule for matching hats and pants...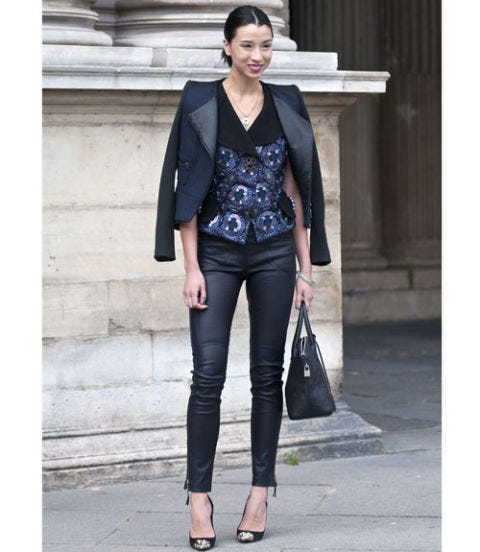 Day 8
How badly do we wish we could wear those leather pants?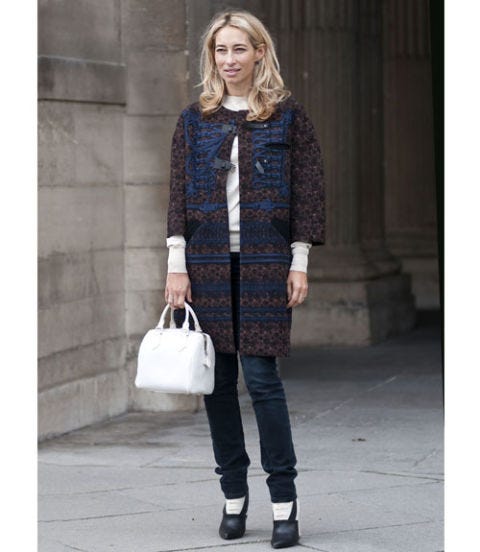 Day 8
Navy embroidery on a brown tweed? Genius.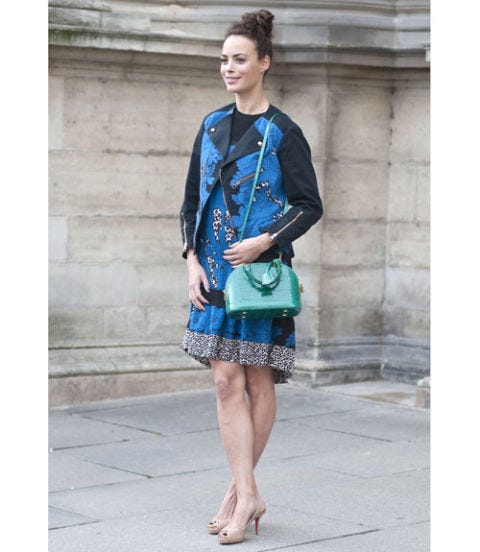 Day 8
Fifty Shades of Grey. And by 50, we just mean two.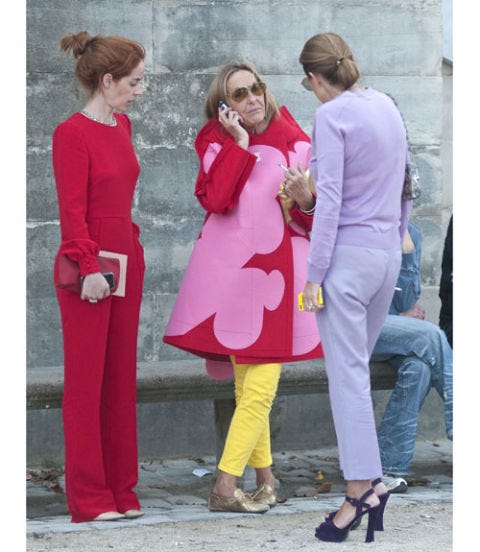 Day 7
Colors abound in the pinks, yellows, and lilacs in this frame.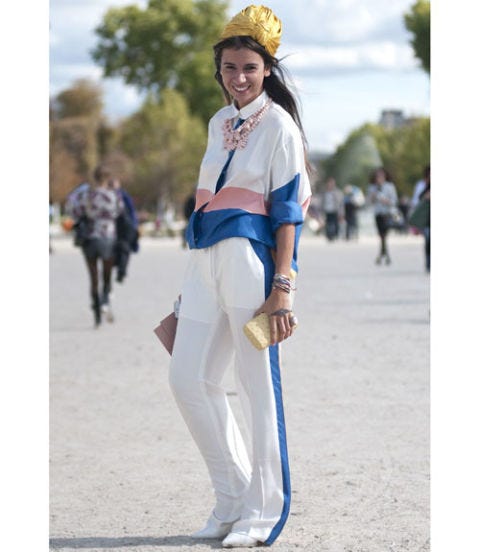 Day 7
Jazz up any outfit with a combination of horizontal and vertical stripes.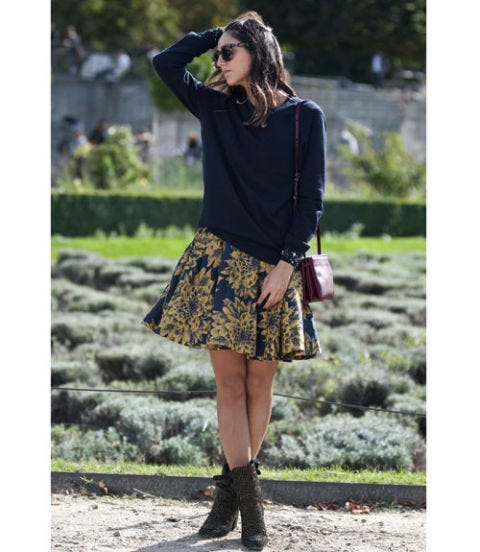 Day 7
You know it's fall when the chunky knit sweaters emerge to join otherwise summery skirts and dress.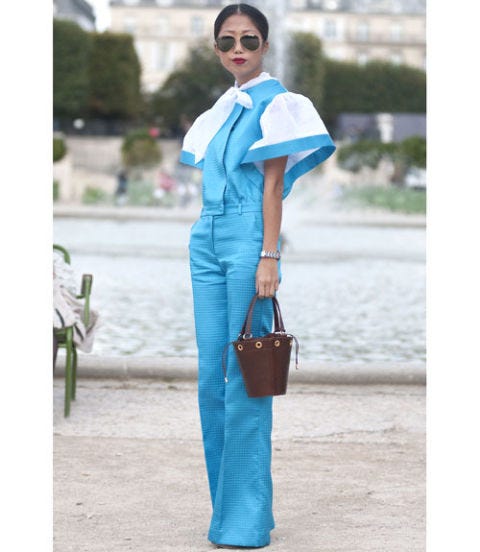 Day 7
The shade of the clearest of blues in a spring sky.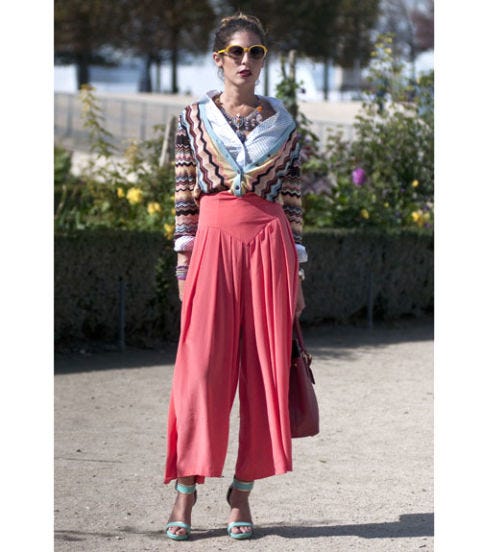 Day 7
Get with the program already and pick yourself up a pair of herum pants before the trend passes!
This content is created and maintained by a third party, and imported onto this page to help users provide their email addresses. You may be able to find more information about this and similar content at piano.io