2023's Velvet Trend: A Deep Dive
We're crushing—*hard.*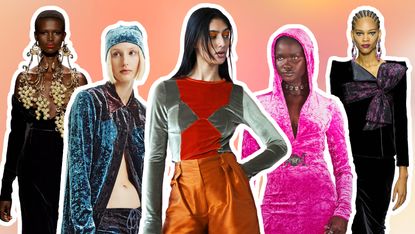 (Image credit: Jonelle Afurong/Future)
In winter 2023's capsules and runway collections, one material stood out as a clear favorite amongst designers. No, not luxe leather or 'ol reliable denim—but velvet. Soft and silken, buttery and plush velvet. From Versace's crushed velvet looks in hot Barbie-esque pink to the matching sets from Anna Sui to Coach's gothic velveteen frocks and the liquid-like couture gowns at Schiaparelli, the velvet trend is a definite seasonal standout. But why? What prompted this industry-wide interest in the luscious fabric?
Senior Strategist at WGSN, Sofia Martellini, has a theory: "Since the pandemic, when our lives became even more dependent on screens, and almost all activities were online, we've noticed a growing interest in fabrics and materials that offer tactility, with textures and surfaces that have a sensorial quality." Forget constant Zooming and doomscrolling on our phones—we want to take a more active, tangible role in our lives. We want to touch, feel, and play with materials (like velvet!), and we demand more from our clothing than the passive comfort the 2020 loungewear craze provided.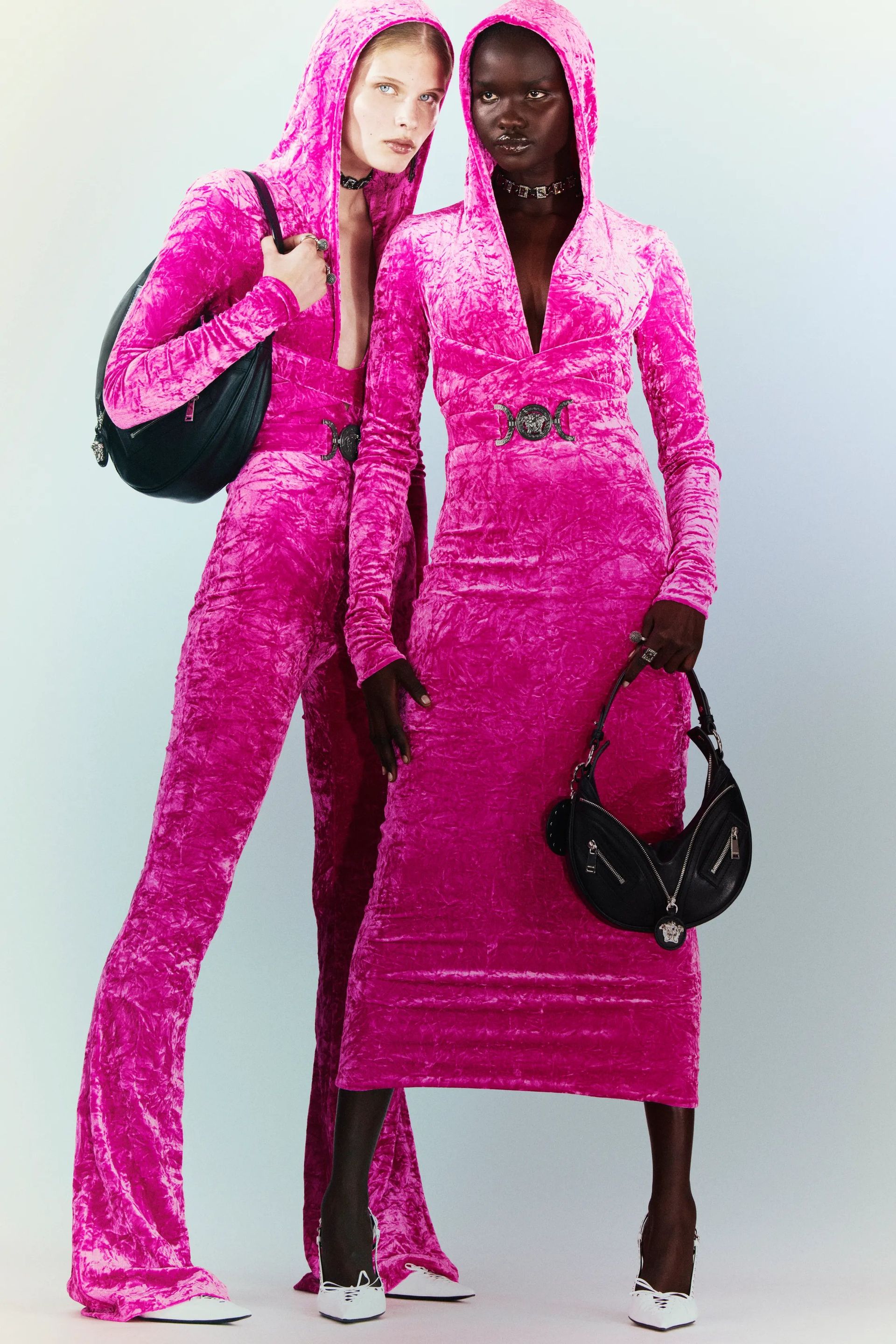 Martellini theorizes that the material's presence in today's trend cycle calls back to its high-brow origins. "Velvet is traditionally made of silk and is a very complex, labor-intensive weave," explains Dr. Kimberly Chrisman-Campbell, a fashion historian, curator, and journalist. "Historically, it was very expensive and frequently was the target of sumptuary laws that banned middle- and lower-class people from wearing it." And like the past eras of sartorial excess when velvet symbolized in-your-face opulence, "we're now in an era of fashion maximalism," says Chrisman-Campbell. "So it's not surprising that a visibly luxurious fabric like velvet has made a comeback," she says. Also, pointing out that history, as you know, has a funny tendency to repeat itself.
Martellini concurs. "Although [velvet] is no longer exclusive to nobility and is produced at different price points, its luxurious connotations remain front of mind. [Velvet] has become a fabric used especially for nighttime, party, and occasionwear for its lustrousness," she tells Marie Claire. And if there's one season synonymous with festivity and sartorial celebration, it's certainly winter.
Ahead, see how the trend expert and fashion historian expect 2023's velvet trend to manifest. Shop each by category, ranging from flirty velvet dresses to sleek tailored suits that are far from the velour tracksuits you donned during the early aughts.
Velvet Dresses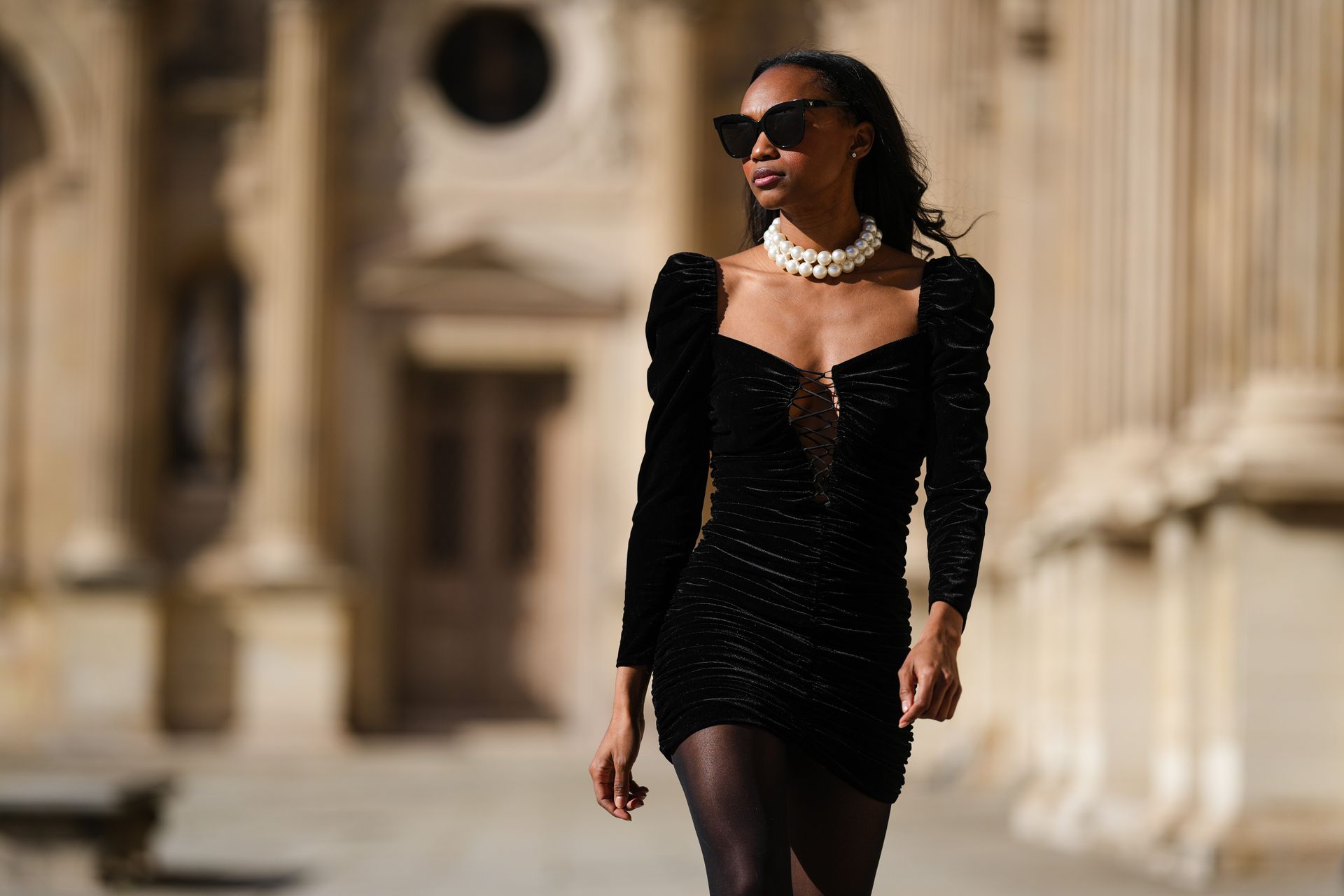 Martellini expects velvet dresses, especially sultry "bodycon styles," to be a breakout silhouette in 2023. She spotlights dresses made of material ideal for your holiday party outfits. "It is quite common for occasion-led design directions to trend up during the holiday season, and velvet offers a glamorous look with a soft, warm touch," the trend expert shares.
Velvet Tops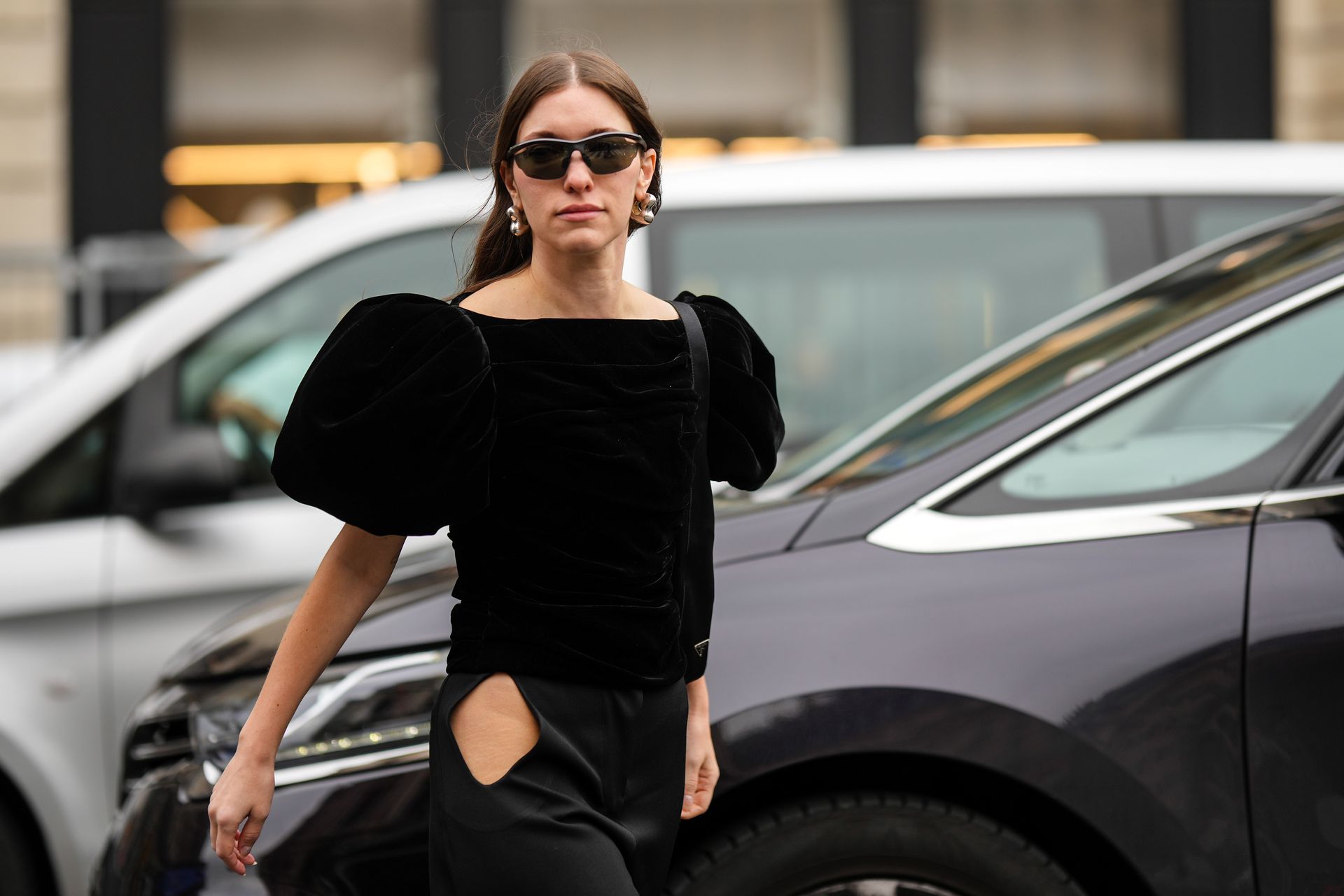 "Velvet's three-dimensional structure gives colors high saturation," says Chrisman-Campbell. The material's color-enhancing capacity is perhaps best observed with indie label RABÔT's color-blocking velvet tops. "Plush, lustrous, and opulent—these are words that come to mind when we think of velvet," Jacqueline Rabôt, founder of the eponymous brand, tells Marie Claire. "We love color at RABÔT, and our palette appears more vivid when cut in velvet," she explains.
Velvet Suits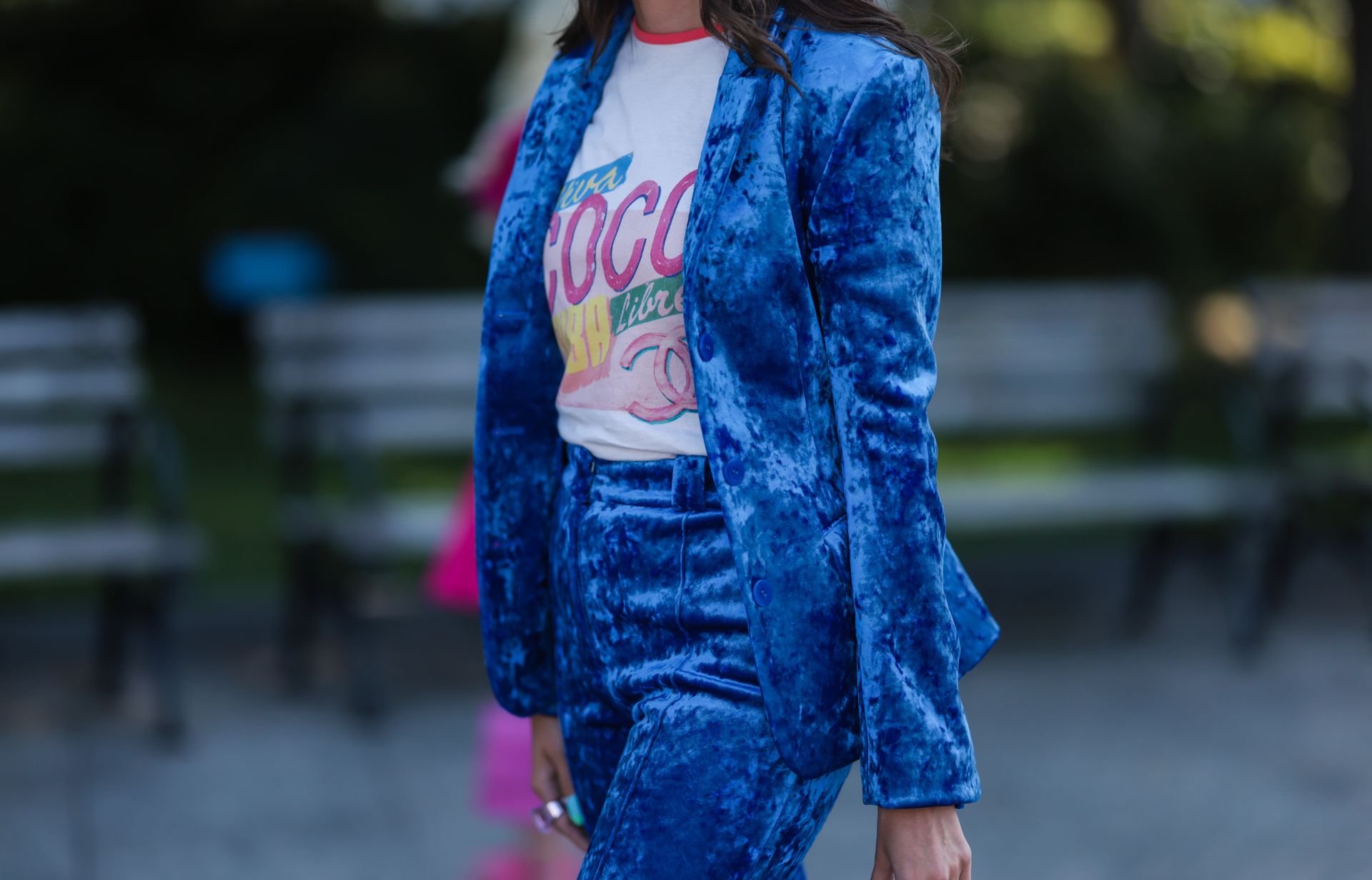 "For Winter 2022-2023, velvet was often used in contemporary silhouettes, such as tailored sets," WGSN's Martellini explains, based on observations from the seasonal runways and collections. Do your best to channel Gwyneth Paltrow at the 1996 VMAs in a Tom Ford-era Gucci red velvet suit by picking up a similar ruby red set made entirely of the material. Or, opt for a deconstructed attempt at suiting and snag a velvet blazer or trousers.
Velvet Pants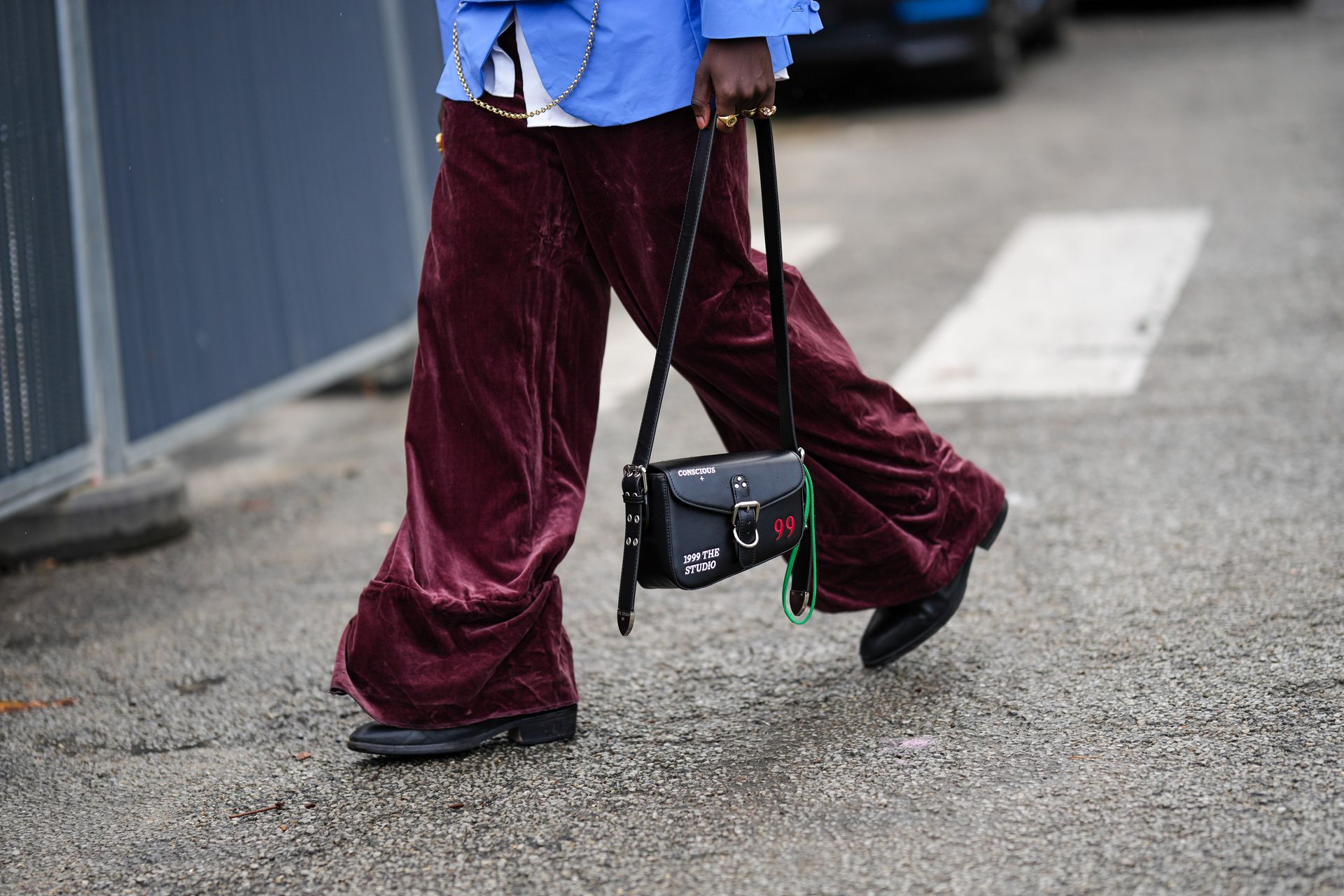 When it comes to velvet pants, Martellini expects to see hoards of them in "jewel tones like emerald green, bloodstone red, deep purple," saying the hues "directly correlate with [velvet's] royal origins and [add] a touch of decadence."
Velvet Jackets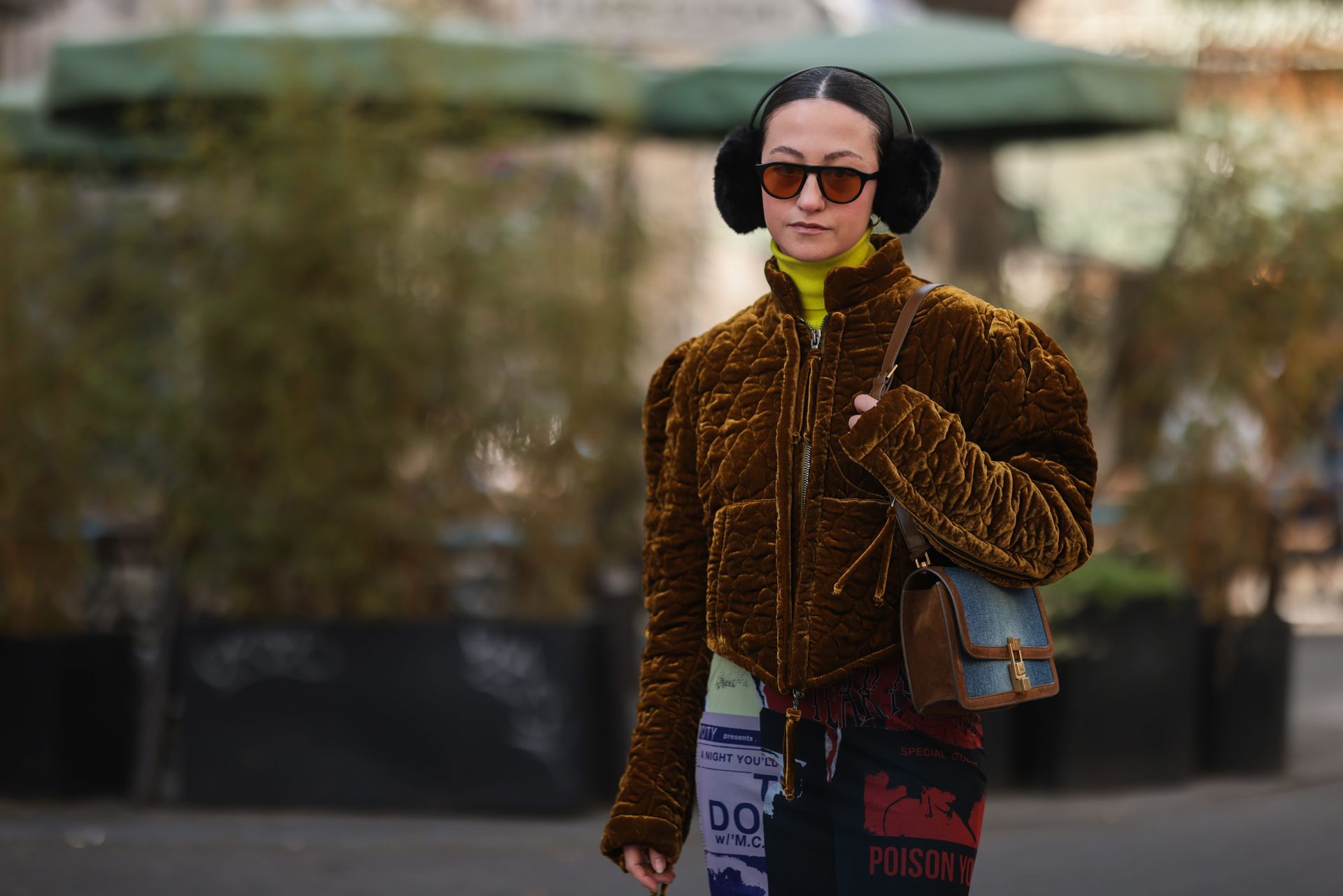 Have you grown bored of your standard nylon puffer coat and want a winter jacket that offers more inspired fashion-y flair? Jackets made of velvet will provide the bold pop that's missing from your outerwear collection (no offense to your trusty parkas—you just deserve more of a statement look in 2023!). Consider a quilted, down iteration for a style that will protect you from the cold-weather chill and offer a head-turning impact.
Meet the Experts