The 23 Best Puffer Jackets for Women to Stay Warm In
The cold never bothered me anyway.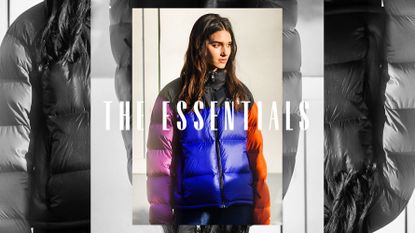 (Image credit: Design by Susanna Hayward)
Marie Claire Newsletter
Celebrity news, beauty, fashion advice, and fascinating features, delivered straight to your inbox!
Thank you for signing up to Marie Claire. You will receive a verification email shortly.
There was a problem. Please refresh the page and try again.
Welcome to The Essentials, our weekly series highlighting a must-have classic, key to building a timeless, pulled-together closet.
One of the most critical pieces in a cold-weather wardrobe is a legitimately warm winter jacket or coat. Fashion tends to take a back seat when the temperature hits below zero—but that doesn't have to be the case when it comes to puffer jackets. 2023's crop of puffers proves that it doesn't have to be an either-or situation (either you're bundled up to oblivion and look like the Michelin Man, or are stuck shivering in a barely-there but trendy option). Instead, the best puffer jackets and coats of 2023 are those that come in various colors, textures, lengths, silhouettes, prints, and price points. And, of course, check the most critical box of them all: Keep you safely protected from Mother Nature's wrath.
Ahead, discover tips from an expert stylist as well as our favorite puffer coats in varying lengths and colorways, ranging from versatile neutral styles to conversation-starting coats.
What to Look for in a Puffer Jacket
"When choosing a puffer jacket, it's important to first decide whether you're looking for something performance-based or more of a fashion-forward piece," says Alex Rivera, an expert stylist at Stitch Fix. In other words, she wants you to consider how hard you want your puffer to work. "They can vary in down, or synthetic alternative, fill, and weight. Some puffers are perfect as lightweight fall jackets, while others can withstand even the coldest of winter days," explains Rivera, imploring you to asses your thermal expectations.
"Another important factor to keep in mind when shopping for puffer jackets is length," offers Rivera. "Are you looking for something that will hit at the knee or a trendier, cropped style?" The silhouette of your chosen coat, of course, plays a role in its thermal effect, too (longline styles will obviously offer more coverage, ergo more coziness), so the stylist encourages you to consider how the jacket's length will affect its overall warmth.
"You'll also want to find an option with the right fit for your shape," details Rivera. "To ensure you select the best-fitting puffer, I recommend trying it on with a chunky sweater or a hoodie to make sure you'll have enough room to fit additional layers underneath the jacket on cold winter days."
"Down jackets can come with or without hoods—some are waterproof or water repellent," says Rivera, imploring you to consider your climate, too, when puffer perusing. "No matter what weather or situation you're shopping for, though, at the end of the day, puffers can be considered a closet staple."
Tips for Shopping for Puffer Jackets
To find a puffer that's both practical and stylish, the Stitch Fix stylist says that "selecting one that can be seamlessly integrated into your wardrobe is key." As a rule of thumb—for all shopping in general, not just for outerwear—Rivera advises you check in with your individual preferences. "If you tend to gravitate towards neutral hues, I recommend opting for a high-quality, weather-proof down puffer in a minimal palette that's great for everyday wear. But if your personal style skews bolder, invest in a statement option"— a quilted coat, a trendy hot pink style, or a multi-textured piece, for instance.
The Best Women's Puffer Jackets in 2023
Meet the Expert
Celebrity news, beauty, fashion advice, and fascinating features, delivered straight to your inbox!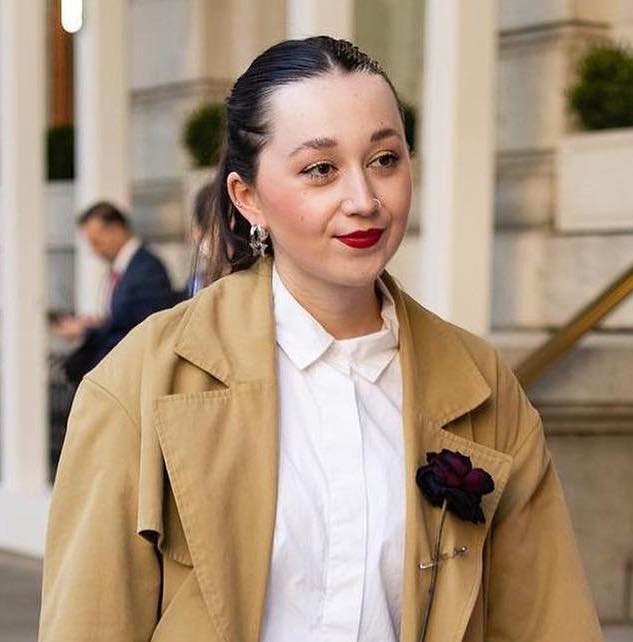 Emma Childs is the Style Editor at Marie Claire, where she researches up-and-coming trends, curates shopping guides, and gushes about the must-buy items she can't stop thinking about. She previously wrote for TZR, Editorialist, Elite Daily, and Mission Magazine and studied Fashion Studies and New Media at Fordham University. When she's not writing up fashion deep-dives or finding the season's best pieces, you'll find her fiddling around in Photoshop and perusing HBO Max for the next show to base her personality on (currently, it's "Succession").