Your Complete Guide to Winter Coats, From Puffers to Parkas
Our fashion editors tapped experts for insight and rounded up the 24 best options.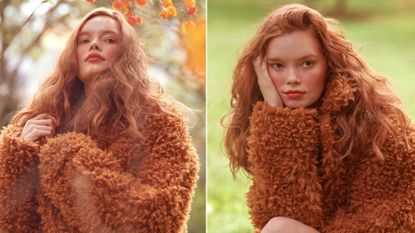 (Image credit: Tyler Joe)
After enduring a number of bone-chilling winters, we've learned that you can never have too many winter coats and jackets in your arsenal. As we inch into single-digit temperature territory, many designers will confirm that their hero winter piece is not a shoe or a bag but a statement-making winter coat. "I love having an amazing coat this time of year," designer Jessie Randall of Loeffler Randall says. "It can be a great bang for your buck—you end up wearing it so much."
For winter 2023, stylist Shea Daspin says that reversible and convertible jackets will be one of the season's biggest coat trends, noting unpredictable temperature fluctuations—which often require versatility—make a coat's adaptability a huge bonus. Daspin also emphasizes that fall is not too soon to start padding your wardrobe with your favorite types of coats. "If you want the most options, retailers will start rolling them out online and in stores in late September," she advises.
Even if you don't live in a region with whipping winds and piles of snow, a winter coat is an excellent insurance policy. Ahead, our editor and favorite stylists' favorite coats and jackets for women in winter 2023.
Why to Invest in a Winter Coat
"A great winter coat is something you can have for 10+ years if chosen correctly," Daspin explains. She also notes that finding a coat with longevity saves your bank account—not to mention, a good-quality jacket can also serve a second or third life, limiting the number of coats that wind up in the landfill each year.
What to Look For in a Winter Coat
Consider logistics. Where do you live, and how cold does it get there? "If you live in Texas, you do not need a down jacket unless you plan to be in desert climates come evening," Daspin explains. You may even get away with a high-quality trench coat.
"It might seem like an afterthought, but the longer your coat, the more insulation it will provide," says Daspin. "If you live in climates where it gets especially icy or windy, a maxi length puffer coat is the way to go."
"The most important quality in a winter coat is warmth," Daspin explains. "A down coat will quickly become the most practical piece of clothing you own," she says. "Once you have your go-to jacket for warmth, you can experiment and add a variety of different coats with alternating cuts, shapes, and fabrics."
Best Winter Jackets and Coats
Best Teddy Coats
"I love a little drama, especially in the winter," says Marie Claire's E-Commerce Editor Julia Marzovilla. "A teddy coat is packed with sartorial punches thanks to its 3D texture. The longer silhouette gives the modern teddy fabric a classier look, while a bold, shorter version feels fresh for this new season."
While teddy coats are an investment because of their luxe fabrication, Shopbop's Fashion Director Caroline McGuire says to factor in price per wear. "You'll be wearing this coat daily for at least two to three months through harsh weather conditions. You'll want something stylish with excellent long-lasting qualities to get the job done," she notes.
Best Puffer Coats
"I love the fun yet comfy colored puffer coats—especially the quilted puffers and mixed plaids I've seen on the runways," says Maguire. Want to stay warm without looking like the Michelin man? "It's all about a chunky boot and a cool hat pairing," Maguire adds.
Best Shearling Coats
A shearling-lined jacket is cozy without being overpowering. "You want to wear the coat and not let it wear you," says Maguire. "Think through what qualities define your everyday style, whether it be a favorite color, silhouette, or fabric, and that should help you pick the top attributes of your coat," she says.
She also encourages people to get specific with their outerwear needs. Do you want a shearling-lined jacket with a zipper or a button? Something oversized or tailored? Mapping out what you want beforehand will make the selection process easier.
Best Animal-Print Coats
More often than not, animal prints do double-duty as a statement-making pattern and a neutral. While a bold tiger stripe or leopard-spotted jacket is a surefire way to make a fashion statement, warmth will likely still be your top priority.
Maguire says to make sure you're buying coats crafted from quality fabrics since they will endure wear and tear throughout the cold weather season. Another piece of advice from Maguire? Make sure to get a jacket you're obsessed with—it will be the first impression when you walk into any room.
Best Double-Breasted Coats
First designed in the 19th century as a casual jacket characterized by its wide lapels, the double-breasted jacket is now a sophisticated investment coat for daily wear and special occasions. A true classic jacket in a double-breasted silhouette can be worn fitted or loosely and has endless styling options—ideal for pairing with your best maxi skirts and trousers. "Winter coats are all about range and flexibility that lend themselves to your everyday routine and wardrobe," says Maguire.