6 Influential Women on Why We Need Worldwide Contraceptive Access Now
This is an international issue, so I called on women I admire from all over the globe to speak out.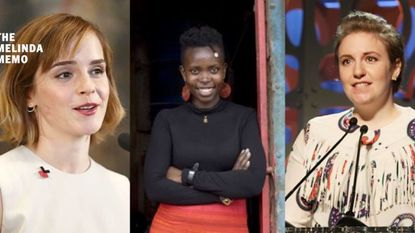 (Image credit: Getty Images, Lauren Chepiga)
My three children were born three years apart. That didn't happen by accident. Like most women I know, I used contraceptives.
More than 99 percent of women in the U.S. have used contraceptives at one point or another to plan their families and take charge of their futures. Thanks to contraceptives, I was able to wait to start my family until I'd finished graduate school, gotten married, and devoted nearly a decade to getting my career off the ground. Contraceptives made it possible for me to accomplish the goals I'd set for myself—and to be the mom I'd always wanted to be.
But not everyone has the access that I have.
I feel lucky to live in a country where, thanks to the hard-fought efforts of generations of advocates, contraceptives and reproductive health counseling can be easy to obtain from a doctor's office or clinic. As I've learned on my trips overseas with our foundation, this is not something to be taken for granted.
There are still 225 million women who want to time, space out, or avoid a pregnancy—but don't have access to modern contraceptives. I've met women who tell me they have no doctor or health worker to offer them services, no clinic they can rely on for check-ups—no options at all. Without a way to plan or delay their pregnancies, women's quality of life, educational opportunities, earning power, and health all suffer.
But, four years ago, something unprecedented happened: A global partnership of governments, nonprofits, and private sector companies pledged to work together to enable 120 million more women to access contraceptives by 2020. This partnership, called Family Planning 2020, is working to support 69 of the world's poorest countries—expanding family planning services and counseling, strengthening supply chains so women have access to their preferred contraceptive method, and gathering the data to make sure no woman is falling through the cracks.
Unfortunately, our efforts haven't yet caught up to our ambition. Even though we're halfway to our deadline, we are not on track to meet our goal—and women who are counting on us are being left behind.
Many of us know from our own experiences just how essential contraceptives are to helping us live the healthy, fulfilled, and empowered lives they deserve. I asked six women who inspire me to share their stories about the role contraceptives have played in their own lives.
Here's what they told me:
Lena Dunham
Actress, Author, Director, Co-Founder of Lenny Letter
"I have used birth control on and off for 15 years and for many reasons: painful periods (eventually diagnosed as endometriosis), acne that made me sheepish, and (most essential) the freedom to decide if and when I want to be a mother. I was lucky to go to schools where condoms were provided and have parents and doctors who didn't question why I needed this protection. Women cannot and will not be equal citizens until we can control our reproductive lives fully. It's a right, not a privilege, to have the power of prevention and choice."
---
Joannie Bewa
Doctor and Founder, Young Beninese Leaders Association
"If I didn't have access to contraception, maybe I would already have two or three children. I would not be able to continue my studies. I would not be a medical doctor by now. I would not be an activist fighting for girls and women's rights and health. I would not have all of the possibilities to pursue my education. I would not be able to be independent. For that, it's very critical and urgent to make sure that everyone can have access to contraception. Because women can deliver not only babies, they can deliver really good ideas for development, good policies, strong health systems."
---
Christy Turlington Burns
Founder, Every Mother Counts
"I felt empowered and responsible when I first sought out contraceptives. With each choice I made after that, I knew I was taking care of myself, and my sexual and reproductive health needs as they evolved. As a mother of two healthy children, my hope is that they, too, will make responsible decisions about their own bodies and lives and that they feel as compelled as I am to protect reproductive rights for all. As an advocate for safer motherhood, I know first-hand the difference this makes for women and their families all over the world."
---
Margaret Bolaji
Activist and Representative, Family Planning 2020
"Growing up, I saw my cousins and neighbors drop out of school and say farewell to their aspirations because they got pregnant as teenagers–all resulting from a lack of access to contraceptive information and services. I decided to do what I can to help women and girls in my community make informed decisions about their health and future. Some think contraceptive access should be solely for married people, but this needs to be dispelled if young people are to be a force in shaping their society. This is our need and right."
---
Emma Watson
Actress, Model, Activist
"Having access to contraceptives empowers women to determine their own lives. I am grateful to the women in my life who have discussed these things with me openly and informally, but this tended to happen more when I got older and I wish I had been around those kind of conversations younger. I also think the sex education I had at school was important.
By exercising their personal choices and taking control of their own bodies, women will hopefully be able to learn better, work better, and choose safe and fulfilling relationships. A world where women were empowered in this way, I believe, would make a huge difference."
---
Ann Mitu
Founder and CEO, Young Mothers Africa
"When I was 19, instead of a high school diploma, I got a positive pregnancy test. It was a very difficult time for me. I went to live with my son's father, but he died shortly after my son turned one. That's when life began—and things were really, really hard. But after my son was born, I went to a family planning clinic to ask about condoms. The nurse took me in and explained everything to me. She's why I began using contraceptives, and she's why I became a volunteer at the health facility. Now, I know I went through all the hard times so that other girls would be spared. I've started an organization to raise awareness about teenage pregnancy and help girls protect their futures. When I talk to other teenage moms, I tell them, we didn't get to plan our first child, but we should definitely plan for our second. If we lose our teenage girls to pregnancy, who will be the leaders of tomorrow?"
Follow Marie Claire on Facebook for the latest celeb news, beauty tips, fascinating reads, livestream video, and more.
Celebrity news, beauty, fashion advice, and fascinating features, delivered straight to your inbox!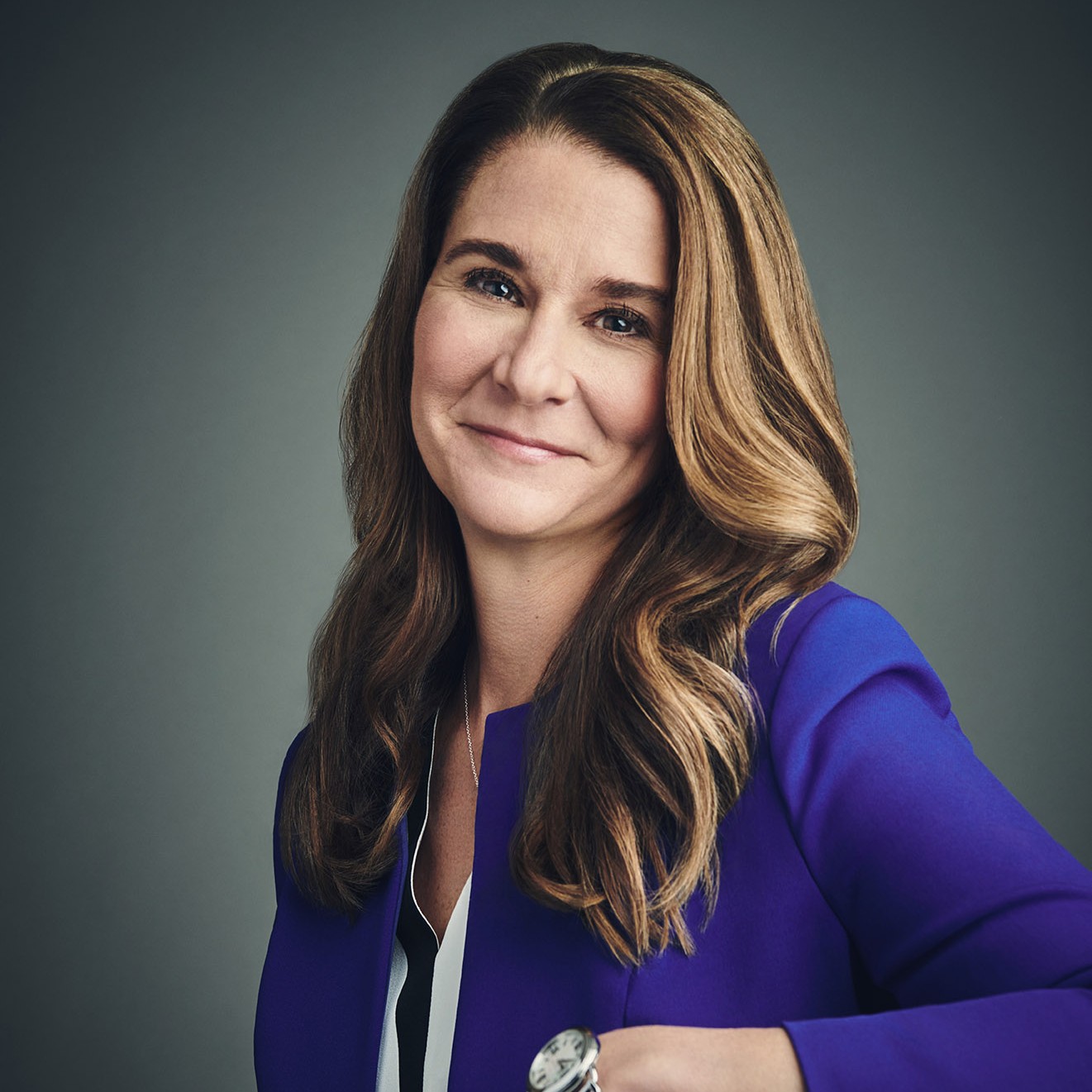 Co-Chair, Bill & Melinda Gates Foundation and Founder, Pivotal Ventures
Melinda French Gates is a philanthropist, businesswoman, and global advocate for women and girls.
As the co-chair of the Bill & Melinda Gates Foundation, Melinda sets the direction and priorities of one of the world's largest philanthropies. In 2015, Melinda founded Pivotal Ventures, a company working to accelerate the pace of social progress in the United States. Melinda is also the author of the bestselling book The Moment of Lift.
Melinda grew up in Dallas, Texas. She received a bachelor's degree in computer science and economics and an MBA, both from Duke University. Melinda spent the first decade of her career developing multimedia products at Microsoft before leaving the company to focus on her family and philanthropic work. She has three children—Jenn, Rory, and Phoebe—and lives in Seattle, Washington.