Editors handpick every product that we feature. We may earn commission from the links on this page.
The Best Yoga Apps for Beginners
Take care of your mind and body.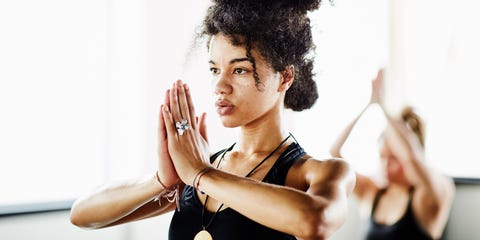 Thomas Barwick
Getty Images
You already know the incredible benefits of yoga (better posture, increased flexibility, healthier blood circulation, overall improved energy and mental health, etc.), but busy work schedules and overpriced studios can inhibit regular class attendance—even though we know how good it'll make us feel afterwards. (Not to mention, we're currently in the middle of a pandemic and can't head to a studio anyways.) Even if you're a beginner to yoga, it's easy to find your balance by downloading one of these 15 amazing yoga apps, below. Take care of your mind and body—without having to leave your living room.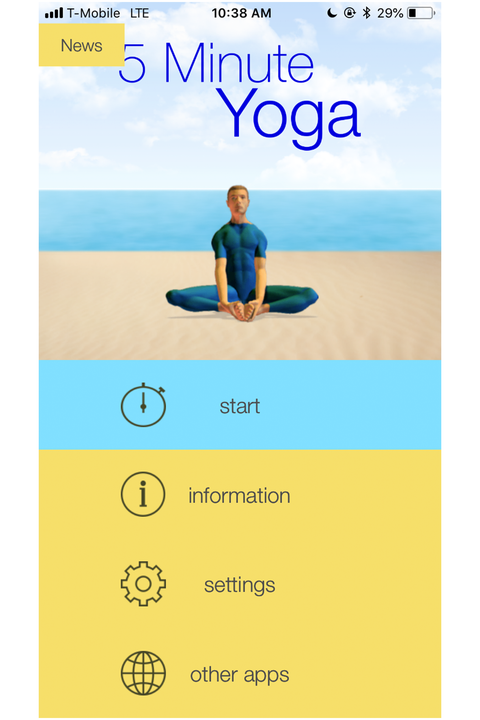 So, you're a newbie—and you also consider doing more than 10 minutes of exercise at once a form of personal hell. The solution: Start or end the day with this free 5 Minute Yoga app that serves up a variety of quick poses suited for beginners. (It's also great for pros who have busy schedules.) Believe it or not, just five minutes of yoga per day will help tone muscles and relieve stress. Plus, you can track your progress directly on the app.
Daily Yoga, a.k.a. the yoga bible, offers 500+ asanas, 200+ guided yoga classes, pilates, meditation, and 50+ workout plans that are a dream for anybody looking to create a healthier version of themselves. Each workout comes with step-by-step instructions, three different intensity options, and optional scheduled plans to keep you on-track to achieve your goals. Bonus: It connects directly to the Apple Health App and offers the ability to ask experts questions and get feedback on different routines.
This content is created and maintained by a third party, and imported onto this page to help users provide their email addresses. You may be able to find more information about this and similar content at piano.io