Editors handpick every product that we feature. We may earn commission from the links on this page.
Download These Self-Care Apps When Everything Sucks
It's okay not to feel okay all the time.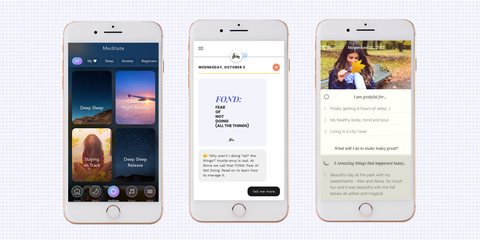 Design by Morgan McMullen
What even is self-care? Is it taking a moment to be grateful? Eating that piece of chocolate? Putting on the face mask? Getting to the gym? Letting go of toxic relationships? Looking at hot pictures of Prince Harry? Nine out of 10 people would say yes to all of the above, but actually allowing ourselves to practice self-care guilt-free is a lot easier said than done (thanks, millennial culture).
Now that you've taken the first step toward achieving self-care by opening this article, download any of the 12 apps, below, that will work their stress-reducing magic to help you feel your best. Because that's what self-care is really all about.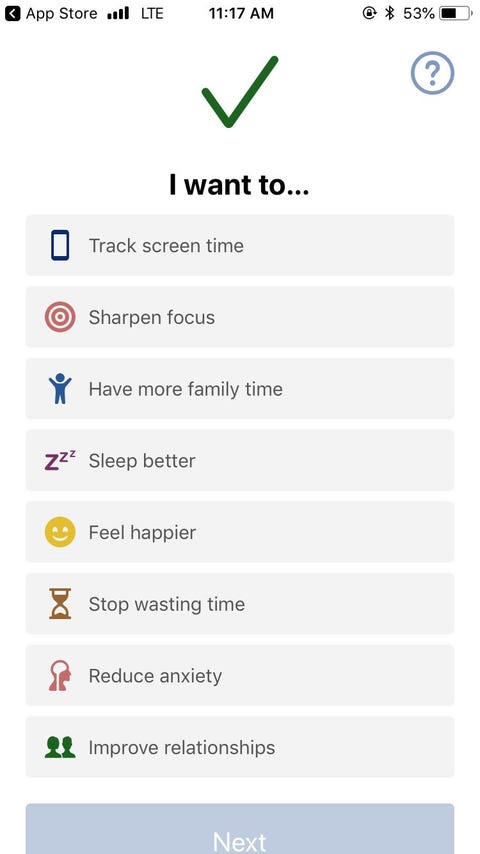 Ironically, there's an app to help you get off your phone and be more present. Moment tracks your phone usage, determining which apps you use the most (i.e. how much time you're spending scrolling through Twitter and Instagram in bed), and even offers coaching on how to reduce phone time—all for free. 2019, folks.
This content is created and maintained by a third party, and imported onto this page to help users provide their email addresses. You may be able to find more information about this and similar content at piano.io