The Gifting Better Guide
Purpose-driven presents you can feel good about.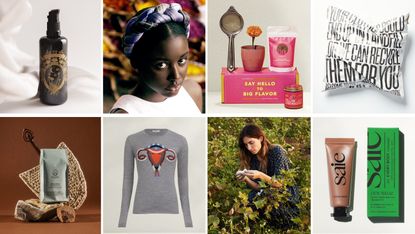 (Image credit: Courtesy of brands)
These days, thanks to the convenience of modern-day logistics and being constantly influenced to, it feels like we're all the "person who has everything." So, when it came to our gift guide this year, we focused on harnessing the power in making purposeful choices, leveling up old reliables, and explaining (with excitement) our reasons why. With that power also comes the welcome opportunity to uplift women and marginalized communities. We did the digging and took on the responsibility of considering the materials, maker, and impact of each product and aimed to include items and brands that give back, celebrate craftsmanship, and use innovative materials and honorable farming practices—all while keeping their footprint as small as possible. Mainly, this is a list of things that just made us feel good and we're confident your recipients will feel the same.
---
Julia Gall is the former Style Director at Marie Claire, covering all things fashion, as well as styling tips, wardrobe upkeep and sustainability. Check her out at @juliasgall.