5 Fascinating Facts About Hope Hicks, Trump's Communications Director
She deals with the press, but stays firmly out of the spotlight.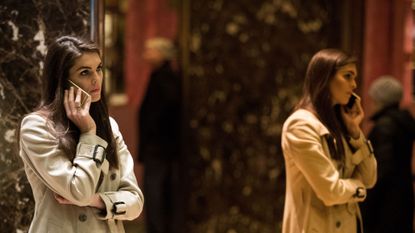 (Image credit: Getty Images)
Hope Hicks is in charge of communications in the White House—but she actively avoids being covered by the press she works with every day. And that's impressive, especially as reports tie her to the investigation into the Trump campaign's alleged ties to Russia.
Reports recently surfaced that Hicks said that Donald Trump Jr.'s emails arranging a meeting with Russians "will never get out." Mark Corallo, a former spokesperson for Trump's legal team, will reportedly testify in Robert Mueller's investigation that he believes Hicks was insinuating the emails could be destroyed, though her lawyer says that notion is "completely false."
Town & Country took an in-depth look at how Hicks became "the ultimate Trump insider," and although she didn't cooperate with the story, it provides a fascinating look at a woman who has climbed the ranks and established herself as one of President Trump's closest confidants. Here's what you should know about Hicks.
Hicks' father, Paul, has worked in communications at Ogilvy & Mather and the NFL, and her grandfather ran PR for Texaco. Paul introduced Hope to communications executive Matthew Hiltzik, and that connection, plus a good word form Alec Baldwin (reportedly), jumpstarted her career. She worked for Hiltzik's company for three years before going to work for Ivanka Trump.
Hicks was a child model, appearing on the cover of Greenwich magazine in 2012, and on a Gossip Girl book cover. She also modeled for Ralph Lauren and acted in an episode of Guiding Light.
An unnamed source compared Hicks to Huma Abedin, Hillary Clinton's steadfast aide, doing anything necessary to help her boss. Reporters apparently refer to Hicks as "the Trump Whisperer." And former Trump campaign manager Jason Miller said she'd even steam Trump's suits. "She would steam the pants after they'd been out on the campaign trail for a couple of days," he told Town & Country. "I saw her [steam the suits while he was wearing them] at least once—but the ties he took care of himself."
Many sources noted to Town & Country that Hicks keeps insane hours and is very self-disciplined. A colleague said she wakes up at around 4 a.m. to run three miles and lift weights, and is in the office by 6:30 or 7 a.m. She and her boyfriend broke up during the campaign because of her crazy schedule. Still, she apparently makes time to binge watch Desperate Housewives and Keeping Up with the Kardashians, her two favorite shows.
The article quotes many former colleagues who praise Hicks, noting that she has been underestimated in the past. Even Roger Stone, the controversial figure who has been close with Trump, says he admires her work. "She's the last of the Trumpites," he told Town & Country. "She comes from Old Greenwich money, she's very poised, very unflappable, and extraordinarily discrete. She's one of the few people around the president whose only agenda is his success. I'm a fan."
Celebrity news, beauty, fashion advice, and fascinating features, delivered straight to your inbox!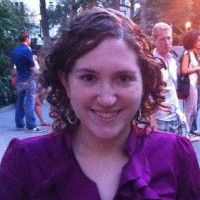 Megan Friedman is the former managing editor of the Newsroom at Hearst. She's worked at NBC and Time, and is a graduate of Northwestern's Medill School of Journalism.