Three Things We Learned About Hillary Clinton from Her Latest Emails
She proves she's just like the rest of us—again.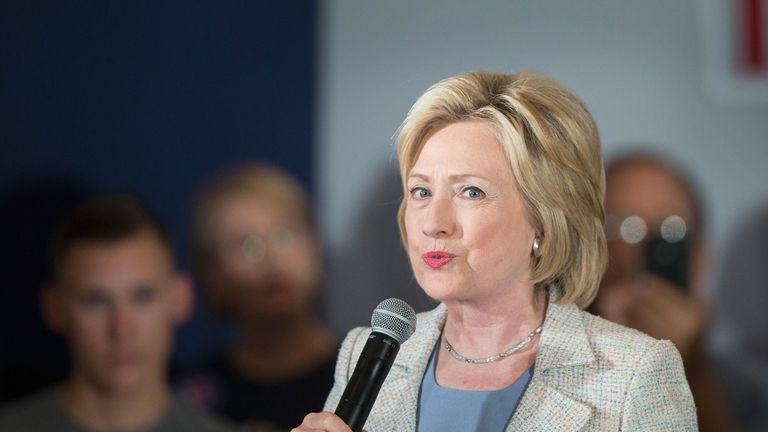 (Image credit: Archive)
Update, 8/1: The Hillary Clinton email saga rages on. In a new batch of emails (1,356 messages released by the State Department on Friday to be exact), we've learned three truths about the former secretary of state.
Just like you, she has office pet peeves—inclusive of suck-up staffers and having to work on holidays. Yes, Chillary seems even more relatable than ever before.
Here, a trifecta of interesting quirks:
1. Like many of us, she gets a little cringey when it comes to compliments.
Anne-Marie Slaughter, Clinton's then-director of policy planning, sent an email to her boss on March 30, 2011—one which she probably ended up regretting.
"Gorgeous pic on the front page of the NYT! One for the wall…" before adding, "VERY dubious about arming the Libyan rebels."
As you might have already guessed, Clinton completely bypassed her flattery and simply asked, "Why are you dubious?"
Ouch.
2. Working on holidays can be a drag. Obvi.
Many emails illustrate that the 67-year-old works around the clock, even when Christmastime approaches.
On Thanksgiving day 2009 alone, she entertained 11 calls with foreign ministers hailing from Japan to Brazil. The calls were meant to be wrapped up between 8:30 a.m. to 11 a.m. and only last about 15 minutes each. Yeah, right.
"I doubt that all of these calls will be only 15 minutes," she wrote her team.
3. She has to deal with at-work chastising. Like the time she was reprimanded for emailing someone while standing in the same room. #SMH.
Philippe Reins, Clinton's senior advisor, called her out for sending an email to her aide, Huma Abedin, just because they were situated feet away from each other.
"You can't email Huma when she's in the same room, I set it to be loud & grating when you do!" he said in a heated note, accompanied by this subject line: "!" *eye roll*
Original story, 7/ 26: Hillary Clinton is sticking to her guns.
As she continues her 2016 presidential campaign, the Democratic candidate has been forced to relive the *controversy* of those very famous emails. You know, the 3,000 messages (thought to be filled with tons of classified info) that were emptied onto the internet by the State Department earlier this summer.
While questions keep coming, the ever calm, cool and collected Chillary's response still remains the same.
"I am confident that I never sent nor received any information that was classified at the time it was sent and received," she told reporters during a press conference in Winterset, Iowa on Saturday.
Plus, Clinton's got nothing to hide. That's exactly why she turned over 55,000 pages of emails to actually help the State Department in their search.
"So I did, but then I said, 'OK, so let's make it public. Now if I had just turned it over, we would not be having this conversation," the 67-year-old explained. "If we were not asking for it to be made public, there would not be a debate. This is all about my desire to have transparency and make the information public."
And while some still believe the emails hide secrets bigger than iced tea requests, Twitter talk and a fax machine faux pas, she insists they are nothing to worry about.
"The facts are pretty clear," she concludes. "I did not send or receive anything that was classified at the time."
For more Chillary, look below: