Sweden Deliciously Trolled Trump for Making Up a Terrorist Attack
The country's former prime minister delivered quite the burn.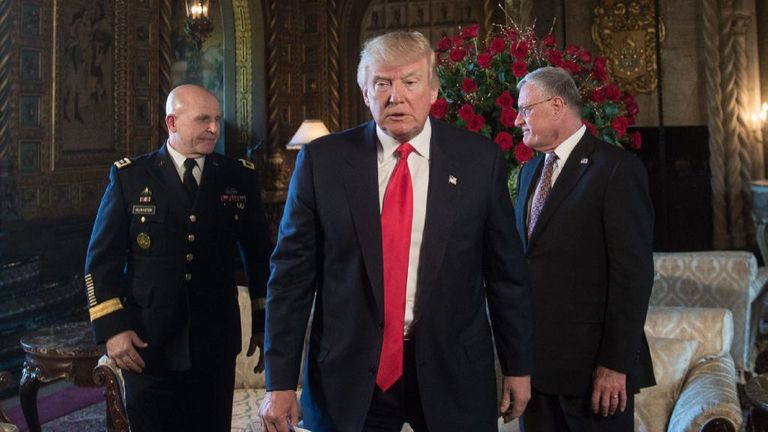 (Image credit: Archives)
Donald Trump has only been president for 33 days, and he's already managed to insult yet another major country with diplomatic ties to America. In case you missed it, Trump was at a rally in Florida on Saturday, where he launched into a speech on the disastrous results of what he considers to be Europe's lax policy on refugees (presumably in response to all of the heat he's been getting for his travel ban).
"You look at what's happening," he said. "We've got to keep our country safe. You look at what's happening in Germany, you look at what's happening last night in Sweden. Sweden, who would believe this? SWEDEN!"
Which promoted everyone, especially people in Sweden, to go:
Was there a major terrorist attack in Sweden that literally no one had heard about, as Trump seemed to imply? Was this another Bowling Green Massacre and Atlanta attack thing? Was everyone on Trump's team just going to keep making up terrorist attacks and hope we don't catch on?
Because, as the hilarious video below points out, nothing particularly noteworthy happened in Sweden on Friday night, unless you consider the closure of road E10 due to snow to be an international crisis.
And people had a field day making fun of Trump for his bizarre remarks. They even brought IKEA into it.
On Sunday, Sarah Huckabee Sanders, a White House spokeswoman, finally clarified his remarks, saying that Trump had not meant to imply that there was a terrorist attack in Sweden, but had in fact been alluding to their recent rise in crime. Trump also took to Twitter to explain that he was referring to a story that he saw on Fox News, in which host Tucker Carlson interviewed a filmmaker that claimed the rise in crime is due to an influx of unchecked migrants.
Sweden was quick to debunk that theory and defend their refugees with a series of actual facts.
The most recent terrorist attack there was in 2010, long before it accepted a large wave of asylum seekers. Nicklas Lund, a press officer at the Swedish National Council for Crime Prevention, told ABC News that the number of reported offenses in the 15 suburbs of Sweden that have the most crime has actually decreased. And Carl Bildt, who was Prime Minister of Sweden from 1991 to 1994, tweeted out these gems in response to Trump's claims:
He also appeared on CNN on Monday, where he said that, "We expect the President of the United States to have sources of information that go beyond Fox News."
Buuuuuurrrrn. But, also, sad.
Follow Marie Claire on Facebook for the latest celeb news, beauty tips, fascinating reads, livestream video, and more.