Sandra Fluke Running for California State Senate
Go girl.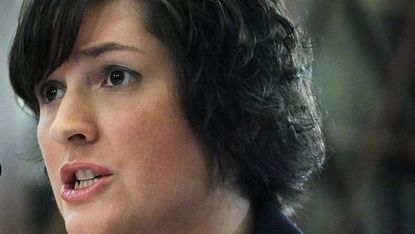 (Image credit: Getty Images)
The Los Angeles Times (opens in new tab) reported that Democratic attorney and women's rights advocate Sandra Fluke is officially planning a bid for California's state Senate.
Though it was first reported that Fluke was "strongly considering" running for Rep. Henry A. Waxman's congressional seat after he announced his retirement last week (opens in new tab), the Georgetown Law graduate said she will instead run for Ted Lieu's state Senate seat. According to an interview in the Los Angeles Times, the decision was not based on these political considerations, but on her sole belief that she could accomplish more in Legislature than in Congress.
When Marie Claire spoke with Fluke in 2012, the then-law student said she had no plans to run for office (opens in new tab), but was instead focusing on a paper she had due that week. After the advocate was invited to speak at the 2012 Democratic National Convention (opens in new tab), we knew it was only a matter of time before we'd see her name on a ballot.
Just two years after Rush Limbaugh's controversial comments (opens in new tab) in which the conservative radio host called her "a slut" for advocating for insurance-covered contraception, Fluke is receiving support on the local and national level after the announcement of her Senate bid.
"My entire career has been devoted to the public interest, whether representing victims of human trafficking or advocating for working families," she said late Tuesday night. "I am committed to continuing that fight in Sacramento, working to protect our environment, ensure our access to health care, and create the jobs that are desperately needed."