6 First Gift Tips
Dating is already enough work, so we have mastered the art of the first gift for you.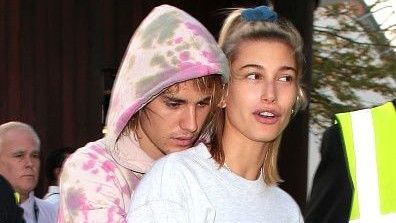 (Image credit: Getty Images)
Pressure is off. Save your holiday stress for that overwhelming family gathering or delayed flight. Gift exchanges, whether it's a birthday, anniversary, holiday, or just-because gift, present-picking should be fun and we've compiled 6 tips to make sure it stays this way.
Be Practical
This is your first gift exchange together. How long have you been dating? Now is not the time to spend a crazy amount of money and showing all of your cards. Be practical in things that they could need and actually use. They are going to want to use the present and even better, think of you every time they do. Ease into the gift giving and know if you start small, the only way from there is up.
Listen and Prove It
When you spend a significant amount of time with someone, you start to pick up on certain things. "In this relationship my first gift was for my birthday and was a $100 spa package," sarahsoda17 told us. "I kind of shrugged it off as impersonal and the easy way out but then realized he knew how stressed I was as a student and wanted me to have some time to myself to be pampered. It wasn't extravagant but it was perfect!" So, keep your ears open and it will show how attentive you really are.
Get Creative
There's nothing wrong with a little DIY, especially if you're on a budget or you set a spending limit on the gifts with each other. Honestly, sometimes the best gifts are DIY because they can be the most organic and thoughtful. Make quirky coupons, put together picture frames or paint a card, it's going to be something worth saving down the road.
Play the Inside Joke Card
This is perfect because it makes everything super intimate with hardly even trying. Only the two of you will understand this gift and it will always remind them of your relationship. There's nothing wrong with a funny gift either. It takes off the stress of trying to be so perfect and reminds you what it's really all about - being with someone you can share the laughs with. Whether it's sharing the love for the same sports team or something that happened at a particular place, really maximize on this one. It's funny and thoughtful - what could be better?
Experience, Experience, Experience
If you're stuck in an absolute rut, this is the easiest way out. Book something you guys can do together as a couple. Whether it's a cooking class, a spa date, or an actual getaway, this is the perfect solution when you may not know their size, preferences, or are just straight up worried. So many couples we've talked to would rather spend time doing an activity than wasting time worrying about a material item.
Don't Overthink It
At the end of the day, you know your significant other better than you think. You know what will make them happy, so just go with your gut. If it's telling you he would love the pair of socks, get them. Don't be influenced by what your best friend is getting her boyfriend of 5 years and don't play compare and contrast. It's not a competition.
Celebrity news, beauty, fashion advice, and fascinating features, delivered straight to your inbox!