So Uh, Marital Rape Isn't Totally Illegal in Some States
Get ready to be outraged.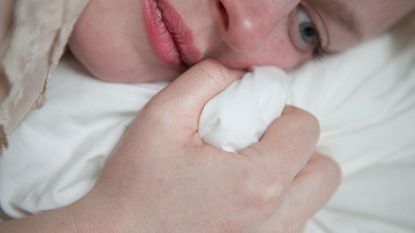 (Image credit: Archives)
Many rape victims across America aren't getting the justice they deserve, and the reason is infuriating: the rapists are married to them. The Daily Beast reports (opens in new tab) that marital rape is sort-of legal in eight states, and victims there have to jump through hoops to get their cases prosecuted.
Technically, marital rape is illegal everywhere and has been since 1993, but some states treat it way differently than other forms of sexual assault. In some places, it is given different punishment, held to a different standard, and even considered a different type of crime.
In eight states, there are marital exceptions for certain rape cases. In Alaska, Arizona, Idaho, Maryland, Minnesota, Mississippi, South Carolina, and Washington, there has to be proof a spouse used force, violence, or violent threats in order for it to be considered rape. Some states even require that the spouse use a weapon for it to be considered a crime.
But it looks like that might change soon, thankfully. Lawmakers in Ohio are fighting to get rid of their state's "marital privilege" when it comes to rape. "Marital abuse is underreported," Rep. Greta Johnson told the Columbus Dispatch (opens in new tab). "It is often part of a cycle of violence."
If you or someone you know is the victim of spousal rape, you can contact the National Sexual Assault Hotline at 1-800-656-HOPE, or reach out on their website (opens in new tab).
Megan Friedman is the former managing editor of the Newsroom at Hearst. She's worked at NBC and Time, and is a graduate of Northwestern's Medill School of Journalism.