How to Pack for a Sporty Weekend in L.A.
From marathon-approved sneakers to drinks-on-the-beach slides.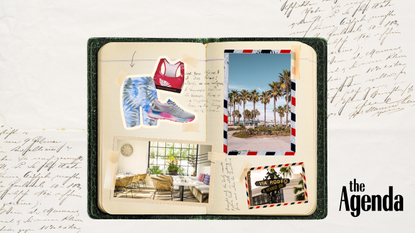 (Image credit: Courtesy)
Marie Claire Newsletter
Celebrity news, beauty, fashion advice, and fascinating features, delivered straight to your inbox!
Thank you for signing up to Marie Claire. You will receive a verification email shortly.
There was a problem. Please refresh the page and try again.
Welcome to The Agenda. Each month a Marie Claire editor opens up their Outlook cal to share an event they're looking forward to in the next few weeks—and that chic, globe-trotting women like yourself may want to add to your own calendars. Here, exactly where to go, what to do, and how to pack for your next trip.
Running 26.2 miles sounds infinitely more appealing when you get to do it in a city as beautiful as Los Angeles. That's why I, along with Megan Di Trolio, Marie Claire's associate editor, decided to run the Asic's LA marathon—our second together. We figured as much pain as we might endure during the race, at least we'd get a scenic tour of the city, traffic-free. Read on to learn how we made the most of 72 hours in LA (four of which were spent pounding the pavement).
1: Sightseeing
It's a sunny Friday afternoon when we touch down in LAX, and while there's only 48 hours until we run the Asics L.A. Marathon—we still want to make the most of our time in the City of Angels. We grab our luggage and head into West Hollywood for sustenance and a bit of shopping, grabbing a seat on the palm tree lined terrace at trendy vegan-based Mexican restaurant, Gracias Madre. The carb loading commences with chips and gauc, plus a black bean and brown rice bowl with tempeh chorizo, pico de gallo, and cashew crema— a dish even vegan naysayers will enjoy. After wrapping lunch, we head out to peruse the boutiques on Melrose Avenue, both of us impulse purchasing a few warm weather pieces at Danish fashion label, Ganni. Next up, we do as any curious out of town visitors would do, and take a trip to Erewhon, an organic supermarket with a cult following in the L.A. wellness scene. We peruse the shelves for oats, granolas, nut butters, and $12 green juices, in hopes that Erewhon's (the name, an anagram for "nowhere") magic rubs off on us as race day nears.
2: Race Day
With alarm clocks set at 3:45 a.m. and nerves at their peak, there's not much sleeping before the big event. At the crack of dawn, we grab our fuel, our Apple watches, and our bio-freeze, and set off to the starting line at Dodger's Stadium. Around 7 a.m., the adrenaline is palpable, and it's finally time to hit the streets. The starting gun goes off and there's no turning back—but we take a second to breathe deep and remind ourselves to trust in the process of our four month training regimen! Miles one tofive, we head through downtown L.A., 10 to 17, the Hollywood Walk of Fame, the Sunset Strip, and Rodeo Drive, and hit Wilshire Blvd. with five more miles to go until the finish at Santa Monica pier.
3: The Celebration
Just under four hours later, we pass the finish line exhausted and sore, call our family and friends, and finally it's time to celebrate! We hobble over to 1 Pico at Shutters on the Beach, located just a few minutes from the end of the race for lobster rolls and margs, following by some much needed R&R. Later, we meet friends for an epic meal of pizza and pasta at Local Kitchen & Wine Bar. Both exhausted and elated, we head back to New York City, with just one question. When's the next race?
Celebrity news, beauty, fashion advice, and fascinating features, delivered straight to your inbox!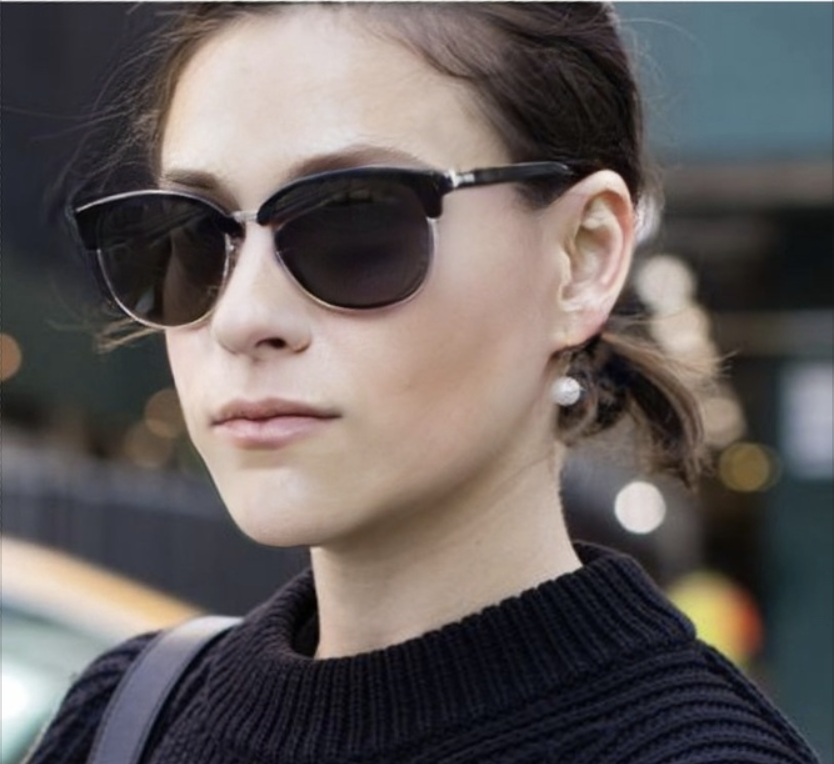 Sara Holzman is the Style Director at Marie Claire, covering runway trends and tracking down the latest finds to buy and wear. When she's not writing about fashion, she pens about the best places to jet-off to. Over her six years with Marie Claire, Sara has reported on the ever-evolving world of fashion— covering both established and emerging designers within the industry. Sara has held fashion positions at Lucky and SELF Magazine and was a regular contributor to Equinox's Furthermore website, where she wrote across their style, wellness, and travel verticals. She holds a degree in Journalism from the University of Missouri, Columbia, and currently resides in Manhattan. Follow her along at @sarajonewyork.