Why I Love Eating Alone in Restaurants
Like a good conversation, being fully present during a dining experience can be thrilling.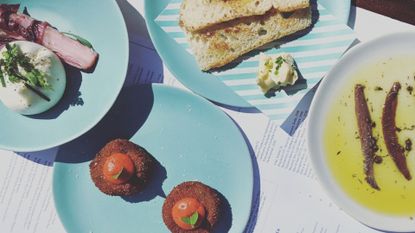 (Image credit: Lydia Swinscoe )
As an avid solo traveler, solitary dining comes with the territory. In a world abounding with exquisite dishes and tantalizing ingredients, there's not a chance I'm hiding away in an Airbnb or even one of my favorite hotels for breakfast, lunch, and dinner. "A table for one" and "un mesa para uno, por favor" are my go-to travel phrases.
The delight of dining with close friends, lovers, or family members is undeniable—some of my favorite life moments have been spent swooning over clam spaghetti at London's tiny Ombra restaurant near my old apartment surrounded by a mishmash of friends; enjoying dazzlingly beautiful plates of translucent tiradito and zingy ceviche in Lima with fellow foodies; literally crying with joy alongside an ex-boyfriend over a plate of local Guatemalan cheeses overlooking Lake Atitlán. Yet the wonderment that comes with being alone in a restaurant, fully present in the moment with not a single distraction, is totally thrilling.
Against the advice of many, I don't like to take a book, and I prefer to leave my phone tucked away in my purse. Entering a restaurant is like entering the theater—I'm there for the show, and I want to soak it all in. The solo dining journey begins way before even entering my dining establishment of choice; it begins with the excitement of landing in a new city, town, or village and researching the food and drinks I might find there—I want to try as many local dishes, ingredients, and blends as possible, be it from simple street side eateries with plastic chairs and tables or top-rated dining spots boasting innovative menus.
And so I talk to fellow travelers and people I meet on the street, read city guides and blogs, and scan books, before dropping pins onto the map in my phone highlighting anywhere that seems a worthwhile visit. Then, once the planning is done, the adventure begins: hopping on subways with signs I can't read, traversing unlit and unpaved roads, or weaving past South American dog gangs that seemingly rule every street in every town and city. I know I've made it when I open the restaurant door to that unmistakable hubbub of noise—the clattering of dishes, laughter vibrating over highly polished wine glasses, an unobtrusive soundtrack—it's pure sensory overload, and I'm obsessed.
Wherever I'm seated, I enjoy taking in the view, be it facing the kitchen or looking out over the restaurant. As a solo diner bar seating is often offered, I like this option too. One of my favorite solo dining experiences, a three-hour long tasting menu experience concocted by Leonor Espinosa—one of the world's top female chefs—was eaten facing the kitchen and dining room of her restaurant LEO so I could take in the experience in its entirety. It was pure magic.
From the waitstaff's pristine bright white King Pieces sneakers to the sommelier's in-depth knowledge of fermented drinks, it all came together like a theatrical dance scene. In my jet-lagged daze, I slowly worked my way through 12 exquisitely plated dishes made using regional Colombia ingredients like cacao nut, Andean tubers, sour cassava, and coca leaves, before being whisked off to the kitchen once the 'show' was over to meet the chef herself. Slipping through LEO's camouflaged door from Bogotá's wet streets into Leonor's delectable sanctuary was akin to entering a dream world, one that was only heightened even more so by the fact I was dining alone.
Similarly, chef Nir Mesika of Tel Aviv's Timna uses a central open-plan kitchen as the restaurant's focal point, and so I was delighted to be given bar seating directly overlooking the work surfaces that serve as Nir and his sous chef's creative canvases. As I watched these culinary geniuses at work, I delighted in plate after plate of mouthwatering delights like light-as-a-cloud sesame seed topped challah, courgette flowers delicately coated in tempura, and charred okra skewered with sweetbreads served alongside fragrant Asian herbs. Aside from sex, there's not another experience or act that indulges and ignites all of the senses like dining alone. The mingling of fantastical smells, unusual tastes, sights from the kitchen, the chaos, the calm, and the chatter and clatter. It's deliciously exhilarating.
But it's not just the top-rated restaurants I head to when dining alone; I also love deliberating over what to eat in local-packed haunts and unassuming kitchens. I revel in the chance to give food and wine my full attention, which is exactly how I feel when having a conversation—I like to be fully present. And so combining eating with good conversation can sometimes be too much, it's like I can give neither my full attention adding another layer as to why I so relish eating solo. I want to enjoy every single mouthful, and really drink in the experience. From sitting solo at a table laid with freshly made Greek salad and meatballs in an old Athenian taverna to eating a plateful of seafood spaghetti overlooking the Gulf of Naples in Procida, these are my simple happy moments.
Then, once the meal is over, I like to watch how people talk to one another and the body language used across the dining table—actions really do speak a thousand words—and years of these social observations have proved indispensable to me when traveling to countries where I don't speak the language. As weird as it sounds, I've learned to speak to people without actually speaking, intuitively connecting on different levels.
Learning to get out of my comfort zone when dining solo has provided me with friendships and connections that span the globe. Each person I've met along the way has taught me something novel about the country's food, culture, history.
Food will forever and always be a connector of people, but sometimes the only way to connect with people you might have never imagined meeting is to dine alone. Bon ap!
Celebrity news, beauty, fashion advice, and fascinating features, delivered straight to your inbox!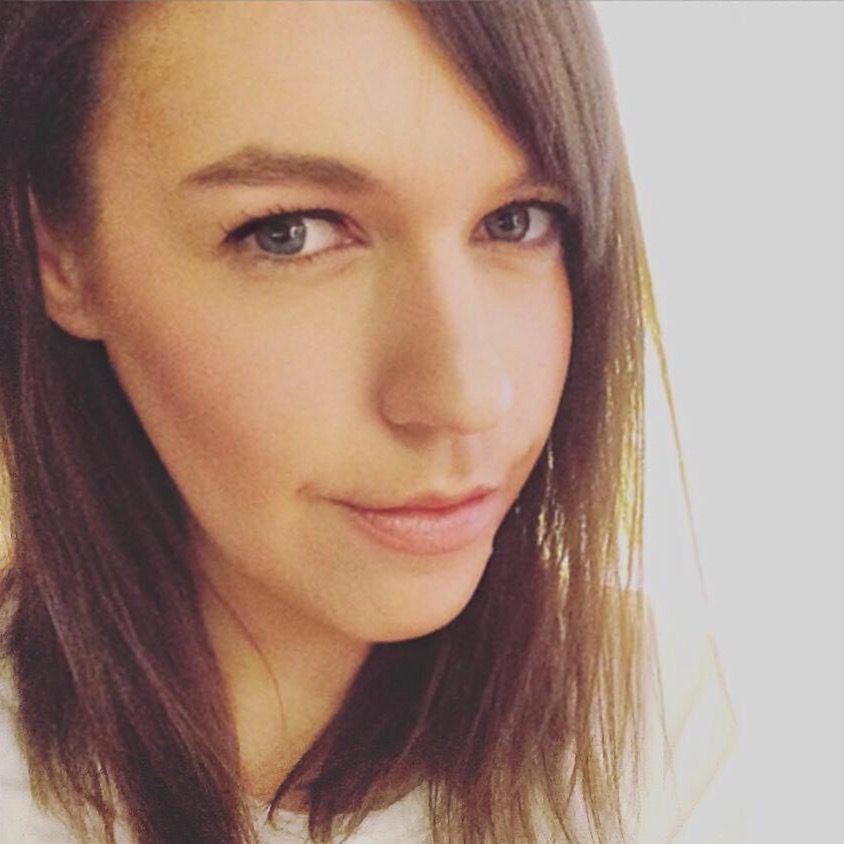 Lydia is a travel writer and editor, based mostly in London. Her work has been published in print and online for the likes of Harper's Bazaar, ELLE, Condé Nast Traveller Middle East, Town&Country, BBC Good Food, Oh magazine, MailOnline, and woman&home.
A solo trip to Guatemala, Belize, and Mexico aged 19 kickstarted her travel addiction and she's since gone on to explore parts of 58 countries, returning to many often. Solo travel is her specialty, and she's happiest when hunting out great food while wearing flip-flops, preferably somewhere hot. Her award-nominated blog Lydia Travels documents artistic intimate hotels and brilliant restaurants across the globe.