The 50 Most Exotic and Beautiful Beaches Around the World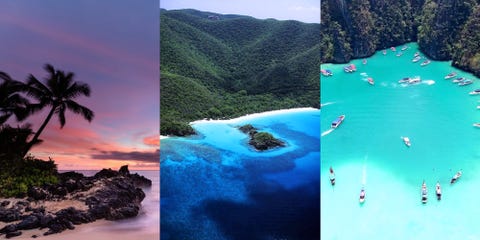 For those moments you need something to look forward to, allow me to present: the most dazzling and jaw-dropping beaches around the world. Get out your bucket list and a pen, and prepare yourself some intense vacation inspiration.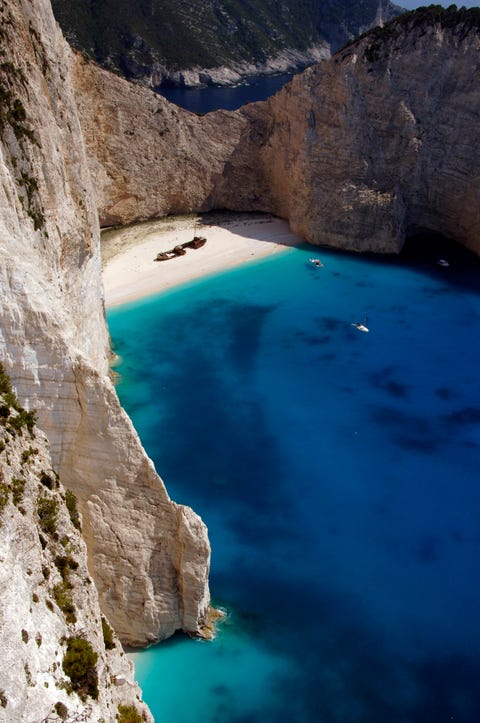 Navagio Beach
Also known as Shipwreck Beach, you can find this gorgeous cove in Zakynthos, one of the Ionian islands in Greece.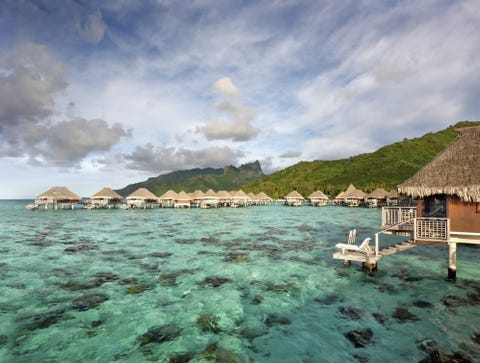 Monica & Michael Sweet
Ora Beach
Live the hut life on Seram Island in Maluku, Indonesia.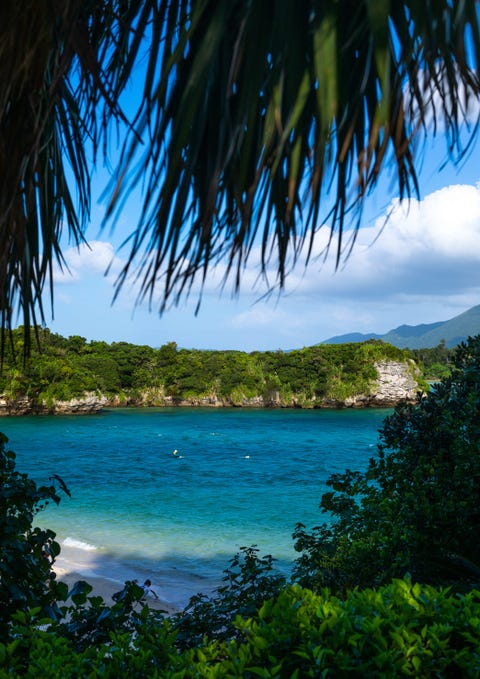 Kabira Bay
Found in Okinawa in the Yaeyama Islands, the pristine waters of this beach are mesmerizing.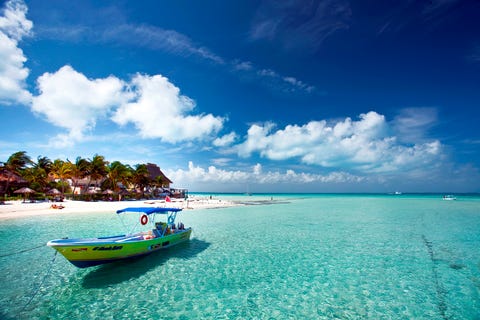 Playa Norte
Mexico has plenty of gorgeous beaches, but the ones on Isla Mujeres, like Playa Norte, are extra special.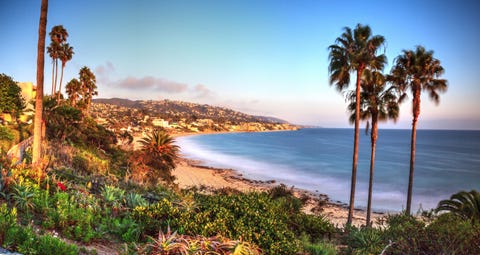 Laguna Beach
As you drive down the California coast, stopping at Laguna is a must. The sunsets are unmatched and that cool, California wind in your hair is fabulous.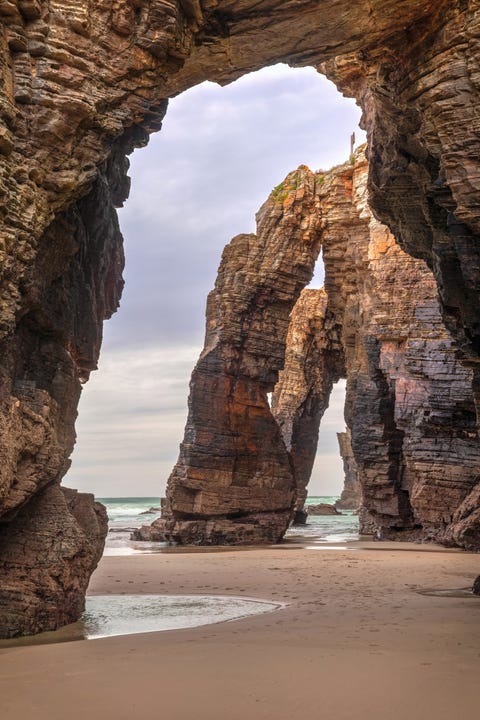 As Catedrais Beach
Translated to "Cathedral beach," it's no wonder where this stunning Spanish beach gets its name.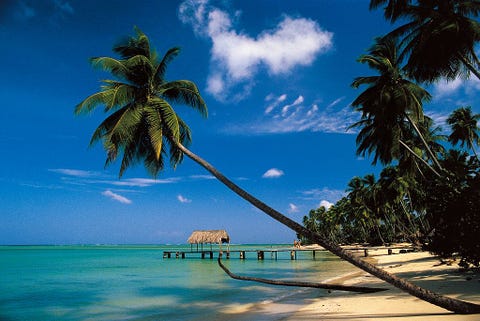 Pigeon Point Beach
Even the palm trees in the Republic of Trinidad and Tobago are relaxed.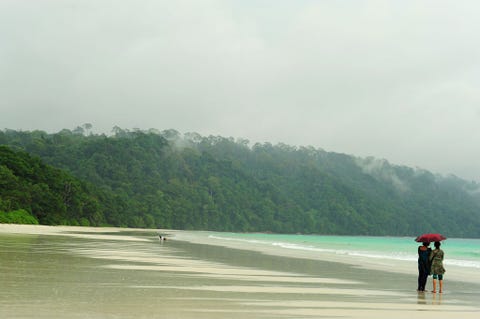 Anthony Asael/Art in All of Us
Radhanagar Beach
You can find this little piece of heaven on Havelock Island between India and Thailand.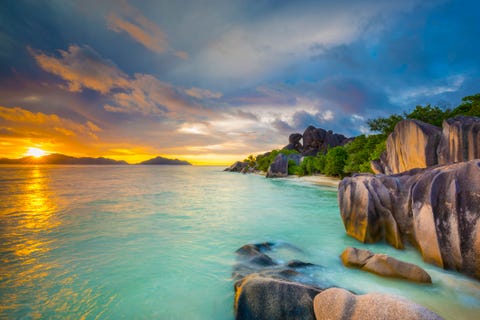 Anse Source d'Argent Beach
Heaven on earth does exist, and you can find it in the Seychelles.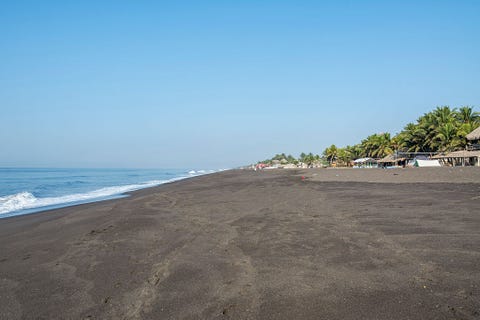 Black Sand Beach
This stunning beach is located in Monterrico, Guatemala.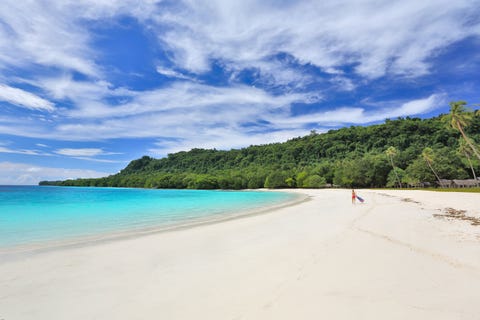 Champagne Beach
Sip a cocktail off the coast of Espiritu Santo island in Vanuatu.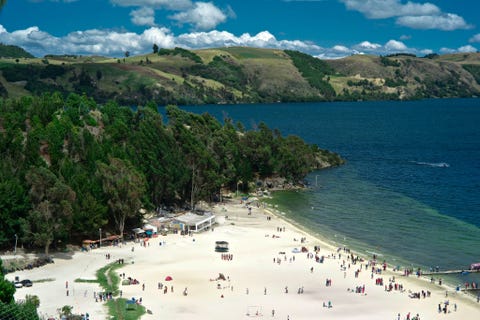 Playa Blanca
This gorgeous beach is actually on an alpine lake: Lago de Tota in Colombia.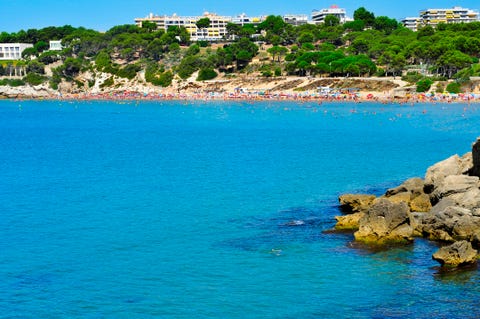 Llarga Beach
You absolutely want to get to Salou in Spain during your lifetime.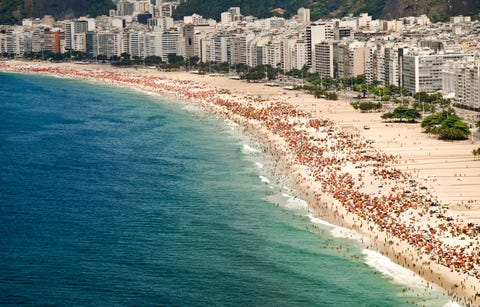 Copacabana Beach
You can't do a beach list and not mention Brazil's Copacabana. You just can't.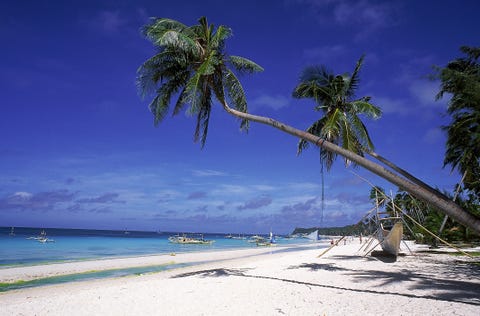 White Beach
Not a postcard, just one of the most gorgeous beaches on Boracay Island in the Philippines.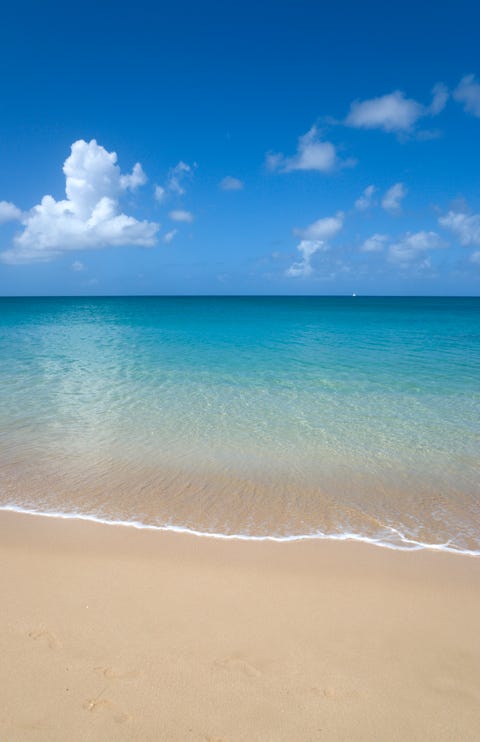 Reduit Beach
Turquoise waters as far as the eye can see in St. Lucia.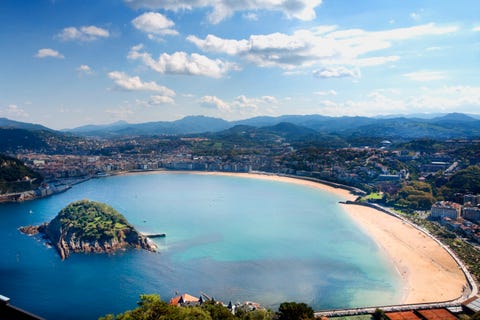 La Concha Beach
Located in San Sebastian, Spain, this crescent-shaped beach will make you never want to leave the Spanish coast.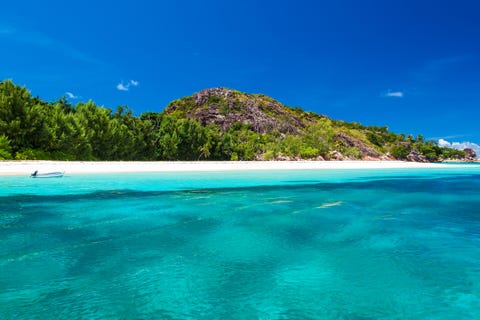 Curieuse Beach
Curieuse Island is located in the Seychelles, and those crystal blue waters are for real.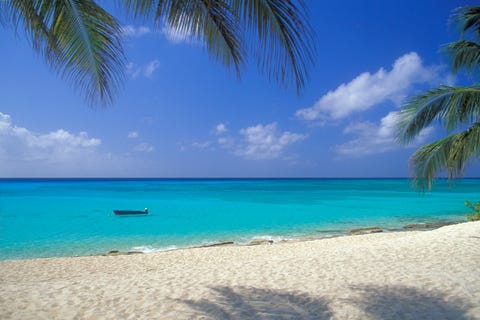 Seven Mile Beach
The Grand Caymans will inspire you...to never leave the Caribbean.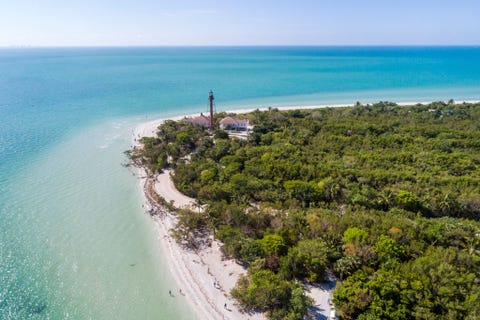 Sanibel Island
Florida gives good beach and Sanibel Island is no exception.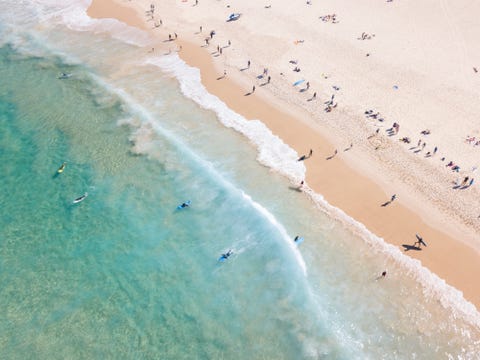 Bondi Beach
Known as one of Australia's nicest beaches.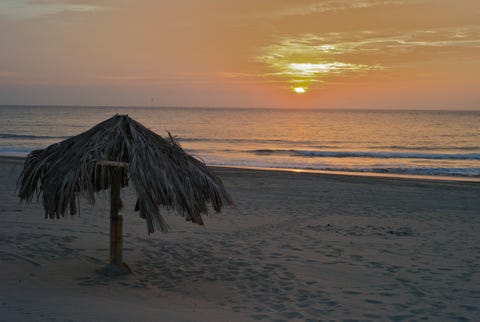 Vichayito Beach
If you're looking for a remote beach with little development, look no further than Peru.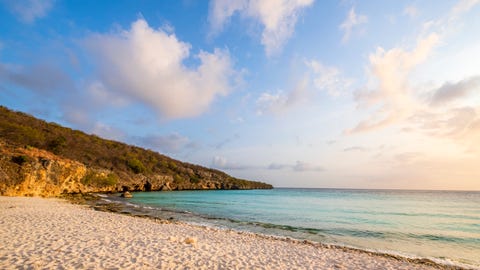 Cas Abao
Turquoise water and a white sandy beach are guaranteed when you visit Curacao.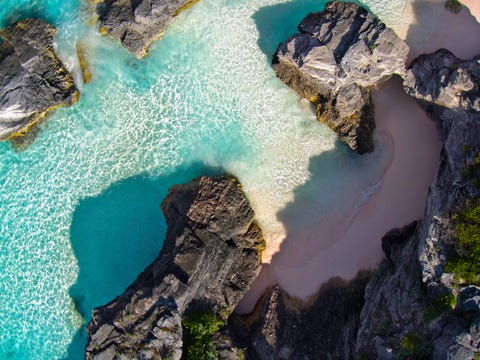 Horseshoe Bay
The pink coral sand alone is worth a trip to Bermuda.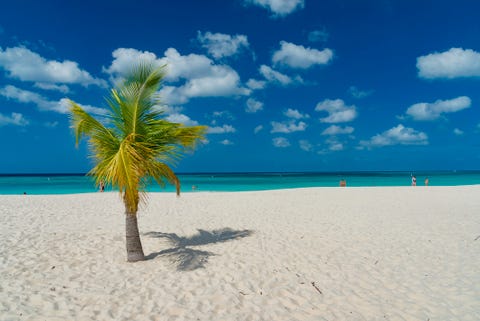 Eagle Beach
Aruba has beaches that are guaranteed to keep a smile on your face.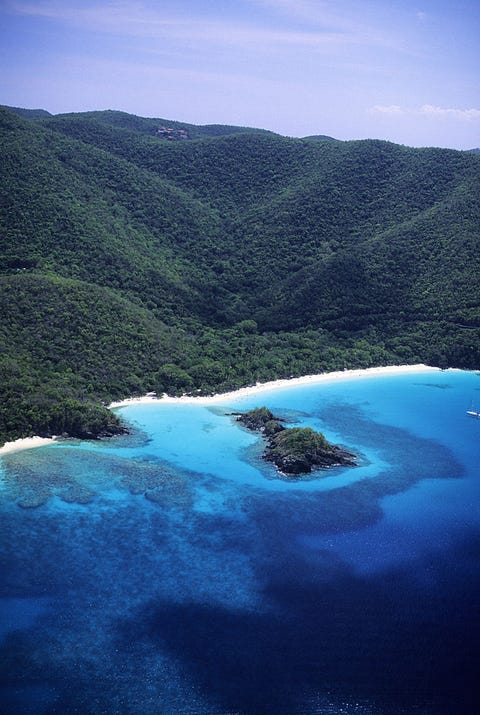 Trunk Bay
Your 50 shades of blue fantasies will all come true in St. John.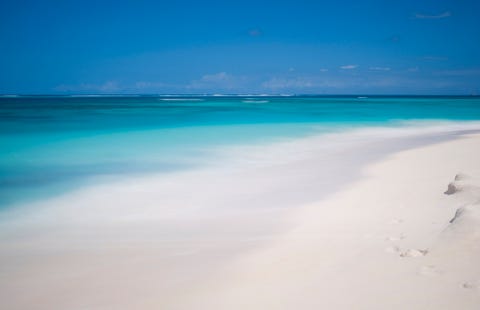 Shoal Bay East
All you need is a rum cocktail on this white sandy beach in Anguilla.
This content is created and maintained by a third party, and imported onto this page to help users provide their email addresses. You may be able to find more information about this and similar content at piano.io