Buddymoons: The Honeymoon Alternative For Non-Traditional Couples
It's a honeymoon...but with all your friends.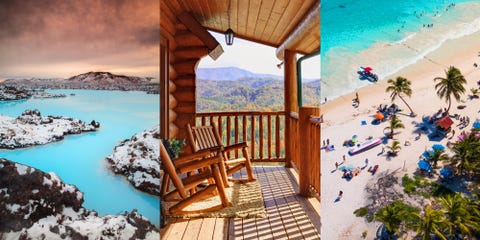 If you're a social butterfly who's planning to get married this year, here's an idea: consider forgoing a standard honeymoon and trade it in for a group trip with your partner and close friends, a.k.a. a buddymoon. On a buddymoon, married couples aren't expected to pay for the whole vacation, and can essentially decide how active they want it to be depending on the spot they choose. (Plus, there is room for alone time—nobody says you have to spend the whole trip doing group activities!) Here, some destinations that are perfect for the unconventional wedding celebration.
This content is created and maintained by a third party, and imported onto this page to help users provide their email addresses. You may be able to find more information about this and similar content at piano.io