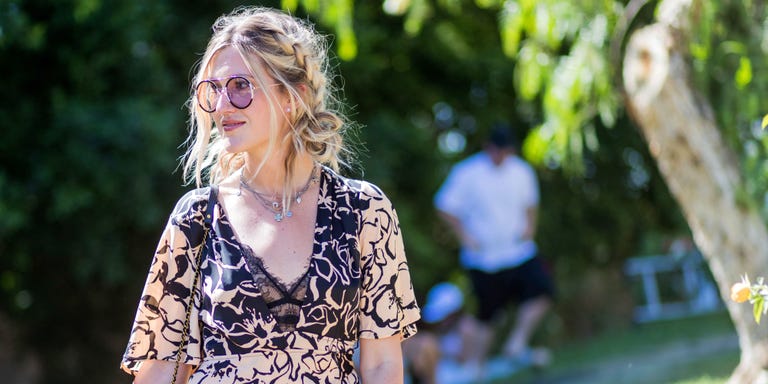 If you have short, choppy hair, the idea of attempting a braided hairstyle can seem as far-fetched as deciphering a string of Trump's tweets. But never fear—these five braid tutorials are not only crazy easy (yes, even for you hair newbs), but ridiculously pretty, meaning the only thing testing your patience today will be social media.
Trust us—this one is easier than it looks. Just French-braid a four-inch section near your hairline, then after a few passes, let the outside section of hair fall from your hand each time you scoop up a new section. Continue braiding back, then secure with a bobby pin.

After deeply parting your hair to one side, lay it

down with gel (our favorite for natural hair: Eco

Styler Olive Oil Styling Gel), then Dutch braid each side of your hair,

tying off the ends with a clear elastic. Bring the tails of the braids

together, bobby-pinning them on top of one another.

Split your hair down the middle in either a center

part or side part, then divide the two-inch section of hair near your hairline

into three pieces. As you braid, cross the pieces of hair under, rather than

over—the opposite of what you'd do with a French braid—to create that

popped-out effect. Continue on the other side, then secure the bottoms of each

braid with clear elastics.
Okay, this one sounds intense, but we promise it's

surprisingly easy. Just braid your hair into four braids across the back of

your head, then take each braid and twist and pin it to the nape of your neck,

until you create a thick braided bun.
If you can do a basic three-strand braid, you can do a snake braid. Section off a two-inch piece of hair near your hairline, braid it to the ends, then grip the middle strand of the braid with your left hand, and the remaining two pieces with your right then. Then, slide your right hand up the braid to create a zig-zag shape, and pin it in place.