The 34 Best Hair Growth Shampoos, According to Stylists and Derms
Rapunzel-like locks, coming right up.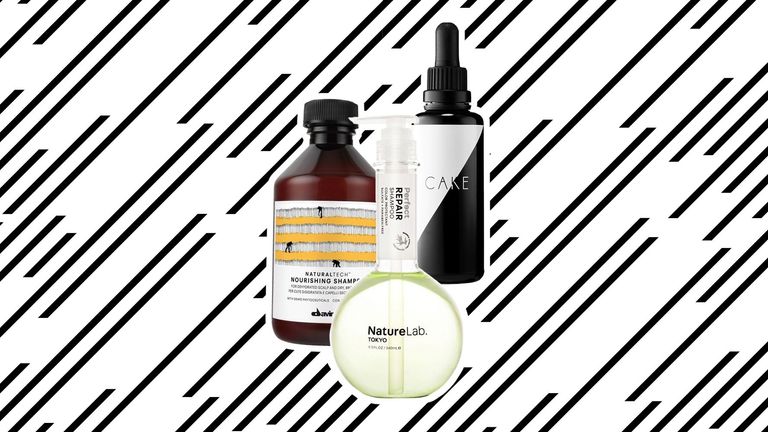 (Image credit: Hearst Owned/Design by Morgan McMullen)
When you desperately want longer hair—whether you're trying to grow out a short haircut (opens in new tab), or you're dealing with hair loss, (opens in new tab) a problem that affects 40 percent of women—looking in the mirror can get depressing and waiting can feel like an eternity. Thankfully, there are steps you can take to speed up hair growth, like taking nourishing hair vitamins (opens in new tab) and incorporating special shampoos into your routine. But before you try to give your hair a nudge, it's essential to understand the science behind it.

Can shampoo really promote hair growth?
Yes, but there are other things you can do, too. Dr. Shani Francis, board-certified dermatologist and member of DevaCurl's Expert Curl Council, says that to really speed up the process, supplement a hair growth shampoo with a diet rich in omega-3s, fiber, sulfur ("our hair has a lot of sulfur in its internal structure"), and protein. Foods like lean meats, leafy greens, nuts, beans, and fish fit the bill. Most importantly, make sure you drink a lot of water. Francis recommends two liters a day if you want to see results. While most of this may seem like common knowledge, she adds, "It's important to remember that our hair ends up receiving the 'leftovers' of the nutrients that our body needs."
And if you're thinking of taking supplements (opens in new tab) to get the necessary nutrients, just don't overdo it. Francis explains: "What some people don't realize is that most hair, skin, and nail supplements are multivitamins," she explains. "As with anything, balance is key."
What should I look for in a hair growth shampoo?
Francis recommends avoiding formulas with harmful sulfates that can strip your hair of the natural and essential oils that it needs. "This occasionally results in a cleansing experience that doesn't lather but is gentler for your hair," she says. "Other ingredients to avoid are parabens, silicones, and phthalates." You should also look out for products that support scalp and follicle health, as these will ensure that your roots are healthy and functioning.
Here, celebrity stylists and dermatologists share the shampoos that will give you Rapunzel-like locks.
Chelsea Hall is the Assistant Fashion and Beauty Editor at Marie Claire, where she covers celebrity style, fashion trends, skincare, makeup and anything else tied into the world of fashion and beauty