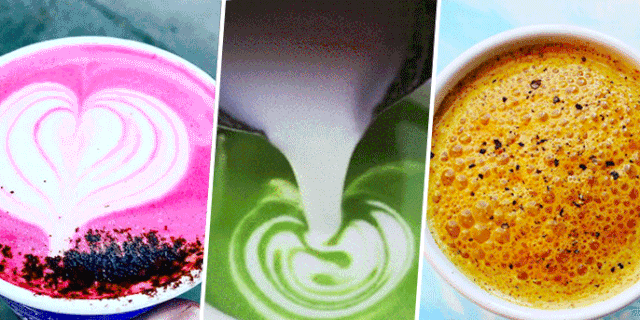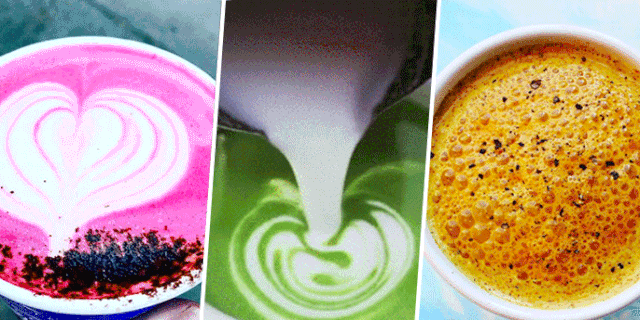 If you're going to drain your bank account with a daily latte habit, you might as well get an Instagram (and added health benefits) out of it.
Activated charcoal is excellent for detoxing and flushing free radicals out of your body. And despite its color, it's actually great for whitening your teeth and freshening your breath.
If you're looking for the best skin potion in the game, turmeric is anti-inflammatory, as well as anti-bacterial, which means it can help fight breakouts. And because it produces curcumin, a bioactiv compound and strong antioxidant, it's also great for overall brain function and improving your memory in the long run.
This cult green tea is more than just a fad. It's crazy high in antioxidants that help repair UV damage and fight cancer among other things. Plus, it contains L-Theanine, which promotes the production of alpha waves in the brain, making you more calm and improving your mood (which is why it's so popular for Japanese tea ceremonies).
Beetroot boosts your immune system, helps your body produce new blood cells, fights inflammation, and boosts stamina for exercise. It's also extremely beautiful in color. Any questions?
This mystical offering from a cafe in Brooklyn called The End has a lot to offer. It contains a mineral-rich, blue-green algae known as e3, which increases overall wellness by boosting energy and mental clarity.