We Tried 3 New Luxe Beauty Products, Here's The Low Down
The musings of a beauty-obsessed editor blithely trying products and (hopefully) bringing the knowledge.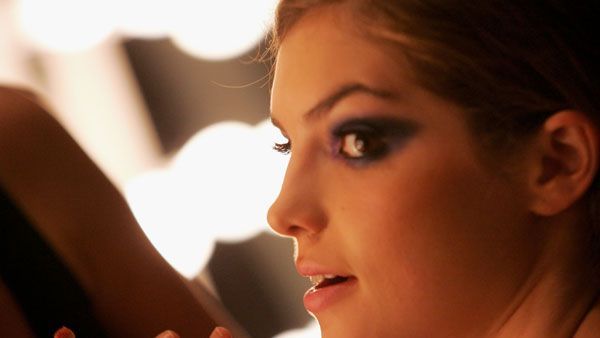 (Image credit: Archives)
It's difficult to tell whether or not the price of a product is ever really worth it. The ingredients in makeup and skincare creations are pretty astounding these days. Plant stem cells, 24 carat gold, diamond powder… you name it, someone's stuck it in their fancy makeup and jacked up the price. But does it work that differently than its drugstore counterpart? That remains to be seen. So, in the name of financial security, I slipped on my detective cap (took a quick selfie) and tried three of the newest prestige offerings. Here's what happened next:
1. Chanel Perfection Lumière Velvet Foundation ($45). My first impression? This fluid-y substance really does feel like velvet. It's soft and luscious and makes my face feel expensive. Like I'm a model and I have to get it insured or something. The foundation is so lightweight but still provides a really nice matte coverage. It also smells really great, like fresh fleurs and $$$. This one has my official checkmark, ladies. Buy it, buy it, buy it.
2. Givenchy Blush Memoire De Forme Pop Up Jelly Blush ($37). The packaging certainly stands up — it has a lacquered black cap that swivels off and unveils a really beautiful fuchsia. The texture, though, is strange. It feels sort of like Gak (that weird jelly toy from Toys R Us). The blush does, however, go on super evenly and leaves a nice flush on your cheeks. I may prefer the richness of cream blush a bit more, but this product still looks just as good. Bonus: It works as a really great lip stain. I may just wear it on my lips all the time.
3. Lancôme Gradiôse Wide-Angle Fan Effect Mascara ($32). The "Swan Neck" brush is what makes this mascara different. It's angeled just so, so that you can get the nooks and crannies with each swipe. It provides that doe-eyed effect that the Twiggy-obsessed (me) dream of. The best part? It does. not. smudge. My biggest pet peeve is when you leave the house looking all gorgeous and wide-eyed, only to return home with black goop settled under your eyes for all to see. That problem is dead and gone thanks to this mascara. Check, check.
Related:

We Tried the Glossier Products, Here's the Low Down


We Tried the Kjaer Weis Products, Here's the Low Down