We Tried The Kjaer Weis Products, Here's The Low Down
The musings of a beauty-obsessed editor blithely trying products and (hopefully) bringing the knowledge.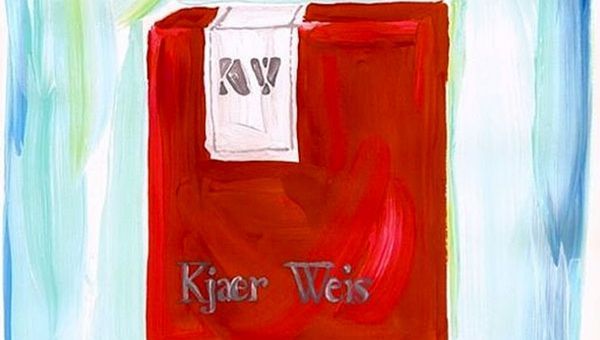 (Image credit: Archives)
It's difficult not to try and create (and in my case, fail) the ever-alluring Kardashian cheekbones. Razor sharp and perfectly highlighted, the famous family has the sought after look on lock. However, it's not as easy as we'd all like to believe. And, you know, good genetics are certainly involved.
My complexion is far paler than the Armenian goddesses, and my cheekbones aren't exceptionally pronounced. After trying my very best to shade underneath the bone and attract light to the tops — all the while maintaining my fresh-and-effortless glow — I came to the conclusion that contouring just wasn't my bag. That I'd just have to live my life as a normal human who doesn't get mistaken for Angelina Jolie in Maleficent… until now.
I discovered Danish-born, New York-based makeup artist Kirsten Kjær Weis. Weis noticed that many conventional makeup products were quite irritating to the skin, and sent herself on a mission to find natural alternatives that achieved the same results as their traditional counterparts. Unfortunately, they all came up short. So, she decided to make her own. Talk about #GirlBoss. After eight years, her brand Kjær Weis was born. Intrigued, I tried their newest products (with my heart set on finding red carpet-worthy cheekbones). Here's what I found:
1. The packaging is bea-u-tiful. I'm a fiend for pretty packaging and these products take the cake. Each one comes in a sealed red box (yes, like a Christmas present) and is encased in a heavy silver compact, complete with a white logo and swivel top. It's like makeup from the future.
2. The cream blush is a one-stop-shop. Just dark enough that it works as a sun-kissed contour for ladies with an alabaster complexion, the blush still reads fresh and pretty. You can apply just below your cheekbone for definition minus the harshness that greys and browns provide. If you just want a quick kick of color, smooth the color over the apples of your cheeks for that "I just went for a run and I still look this good" vibe—no exercise necessary.
3. The new highlighter is the first of its kind for Kjær Weis. It's creamy and shimmery but not in that "look at that adult wearing body glitter" kind of way. When I dotted the product (with my fingers, no less) across my blush-laiden cheeks it actually accentuated my cheekbones. It caught the light in this iridescent, youthful way that I previously thought contouring would forfeit.
You can purchase the cream blush and highlighter for $56. The full set of Kjaer Weis products is available at kjaerweis.com.
Photos via @janepaintsbeauty, @KimKardashian, Kjaer Weis