Nickelodeon Just Released a Cassette Tape Eyeshadow Palette and We're Freaking Out
'90s babies 4 lyfe!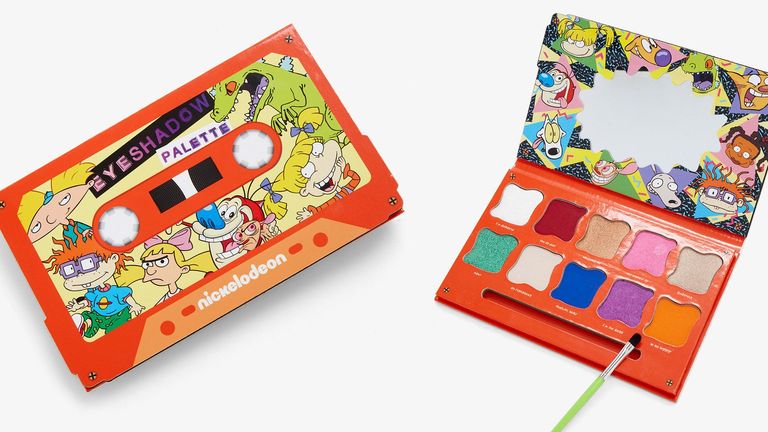 (Image credit: Courtesy of Hot Topic)
Okay, I'm normally pretty good at reserving my excitement for throwback beauty products, because, like, everything can technically be a throwback after 24 hours. But I am positively losing my adult mind right now, because my '90s childhood has just resurrected itself in the form of a makeup palette.
RELATED STORIES
Yes, Nickelodeon, the ultimate happy maker of the '90s (and probably still today, but I've moved on to bigger and better things, like The Office reruns, so I don't know) has released an eyeshadow palette in the shape of a VHS cassette tape, decorated with all of your favorite buds from yesteryear, including Rugrats, CatDog, Rocko's Modern Life, Ren & Stimpy, and, of course, Hey Arnold!.
The palette is only $16.90 at Hot Topic (another throwback to your tween years, no?), and comes with 10 electric shadow shades, all aptly named with classic catchphrases, like "Football head," "Oh fishsticks," and "Rawr." I know I shouldn't be this excited over a little palette, but, damn, I really miss my childhood with all of its bright colors and weirdly placed squiggle lines and dots in design schemes.
And if you're feeling all the feels I feel right now (…feels), then I suggest purchasing one immediately so you can live your best 1997 life today.