"Gem Roots" Is the New Spring Hair Color Trend for Crystal Lovers
The geode craze has officially, and literally, gone to our heads.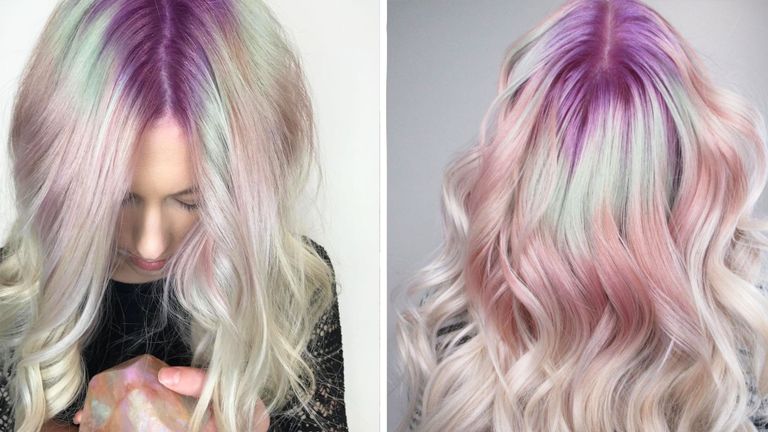 (Image credit: Instagram/chitabeseau)
'Tis the season to dye your hair a bright, not-at-all-natural hair color, like Emma Roberts' bubblegum-pink hair, or Paris Jackson's peach highlights. And now, the beauty world is combining two millennial favorites—healing crystals and unexpected hair shades—to form a new color trend: gem roots.
The crystal-inspired dye job was first spotted by Allure on Las Vegas-based hairstylist, Chita Beseau's Instagram. To get the muted-purple look, Beseau used the rainbow roots color technique, which involves painting every shade of the rainbow onto just the roots of someone's hair for a gradient effect.
But instead of using the full spectrum of colors, Beseau applied only soft, pastel colors in mint green, baby pink, and lavender, i.e. colors typically found in geodes.
Beseau told Allure that she specifically chose colors that paid tribute to the "spiritual tones," and chose rich purple to layer over the client's roots to re-create the same depth seen in geodes and other mineral rocks. The result? A definitively cool hair look fit for spring.
RELATED STORY