Kylie Jenner's New Green Lipstick Is Getting Savagely Dragged on Twitter
"I'm sorry, but I'm not paying $29 for diarrhea lips."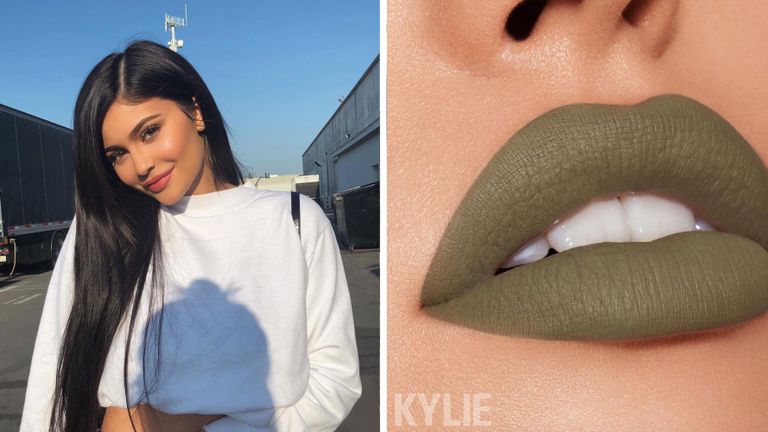 (Image credit: Instagram)
Yesterday, beauty mogul Kylie Jenner announced she was adding four new colors to her lip kit collection, and the internet had a lot to say about them—specifically about the army-green shade, named Ironic.
After Kylie Cosmetics shared a video of the new color on Instagram, followers immediately took to the comments section, comparing the moss-green shade to "pea soup" and "Stormi's diaper." Or, as one user put it, "I'm sorry, but I'm not paying $29 for diarrhea lips."
First of all, let's leave the baby out of it. Sure, she may have created an entire new makeup collection inspired by her daughter, but I think it's safe to say that Kylie was simply creating a unique shade that she felt would look good on some—albeit a small, small selection—of people.
But just try convincing Twitter of that.
Love it or hate it, the shade is coming for you on April 10 at Kylie Cosmetics. Get ready, folks.