This Weird Pen Gave Me Better-Looking Skin in 20 Minutes Flat
I got a plumper, glowier face immediately.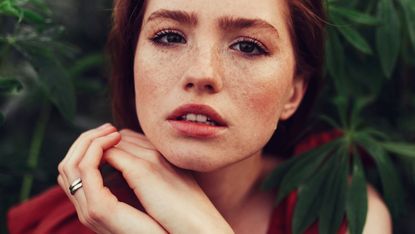 (Image credit: Igor Ustynskyy)
I've never really cared that much about my skin. Sure, I've had a basic routine for a decade-plus—some Cetaphil face wash, a little bit of Clinique moisturizer (the yellow one), a mandatory layer of sunscreen—but for the most part, I'm just too lazy to try anything new. Toner? No idea what it does. Serum? Don't know how to use it. Facial? I'd rather have a massage.
But recently, a friend from college nonchalantly mentioned that she's started being more diligent about her skincare, "because, you know, I'm in my 30s." And I suddenly realized—in the same way it dawned on Cher Horowitz that she loved Josh—Oh my god...I'm in my 30s. If my friend, who has nary a blemish or wrinkle, was suddenly getting serious about her skin, I needed to get married-and-buying-a-house-in-the-'burbs about mine.

Which is why, just two days after my 32nd birthday, I found myself sitting in the office of New York City dermatologist Monica Halem, M.D., awaiting my first session of SilkPeel Dermalinfusion, an exfoliating treatment that would supposedly make my skin brighter and smoother after just one appointment. Though I have been blessed with a pretty good complexion—you know, aside from some hormonal breakouts, acne scars, and dryness—I also know it could definitely look BETTER.

So out came the Dermalinfusion device, a pen-shaped tool that allegedly volumizes your skin by 70 percent (a thing I never knew I wanted) while exfoliating and vacuuming away grime. The magic is all in the multi-tasking handpiece: The three-in-one tip is equipped with a diamond plate (to gently buff away clogged pores and dry skin) that sits in the middle of a low-pressure vacuum (to suck up dead skin and dirt), which is enclosed in a serum-filled chamber (to push customized serums straight into your pores). The tool sounds like it would be huge and clunky, but it's actually no wider than an inch. Technology, right?
The handpiece is connected by tubes to a tiny machine filled with serums that the aesthetician chose for my skin specifically. My extremely personalized concoction included: a salicylic acid serum to clear pores and fight breakouts; a hydrating hyaluronic acid serum to plump my skin (every molecule in this ingredient can retain 1,000-times its weight in water, according to my aesthetician, Cynthia); and a brightening serum to fade my acne scars and melasma.
For about 20 minutes, Cynthia ran the diamond tip along my face, buffing, sucking, and filling my pores. The whole thing felt like someone had gently rubbed my face with sandpaper—it didn't necessarily feel good, but it definitely didn't feel painful—and, just like they promised, there was no downtime, either.
Unlike with most exfoliating treatments that leave your skin beet-red for a day, I walked out of the office with a face that looked plump and glowy, not flushed and irritated (something Cynthia assured me would be true even for women with sensitive skin). I was able to go to work immediately after, free of makeup, and didn't receive one single side-eyed glance.

I'll admit I didn't notice a drastic difference in my skin's quality—it was rosier, smoother, and certainly less dull, but I'm pretty sure a few more visits are required before I'd see a major decrease in hyperpigmentation or zits. (Experts typically recommend 6 to 8 treatments about 2 to 4 weeks apart for maximum results, which, at roughly $150–300 a session, might not be feasible for everyone.)
Still, my skin felt cleaner and, somehow, lighter afterwards, as though all of that dirt and oil had been weighing me down. And, if nothing else, it felt nice to indulge in a little self-care for once.
Maybe that's why so many women have concerned themselves with their skin for far longer than I—it's a ritual, a moment (or several) to be by yourself, rubbing luxurious-smelling and -feeling oils and lotions on your face, while feeling good about the fact that you're doing something nice for yourself. Maybe it's time I focus more on my skin, too. After all, I am in my thirties, right?
RELATED STORY
Celebrity news, beauty, fashion advice, and fascinating features, delivered straight to your inbox!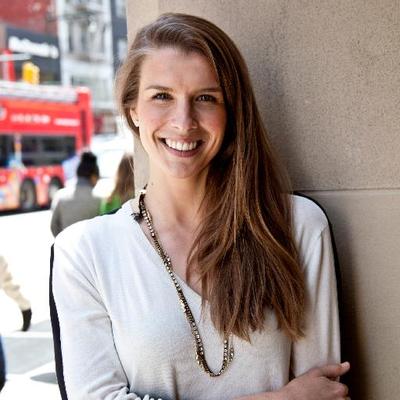 Danielle McNally is a National Magazine Award–winning journalist. She is the executive editor of Marie Claire, overseeing features across every topic of importance to the MC reader: beauty, fashion, politics, culture, career, women's health, and more. She has previously written for Cosmopolitan, DETAILS, SHAPE, and Food Network Magazine.