Hilary Duff Uses L'Oréal Drugstore Mascara Because She's Still Your Hero
THIS is what dreams are made of.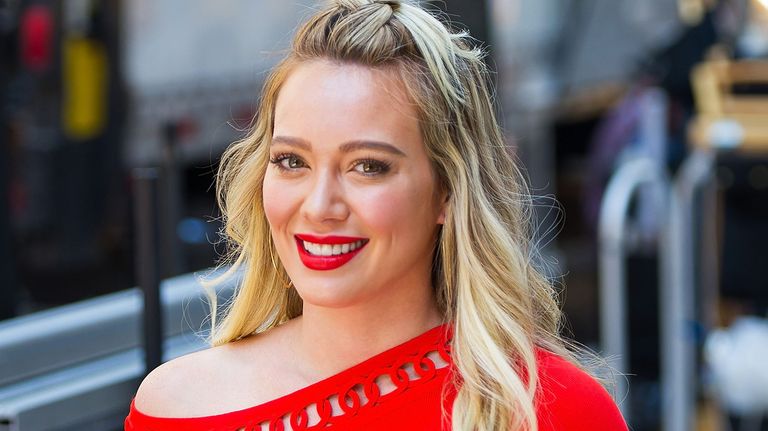 (Image credit: Getty Images)
Hilary Duff is my queen. Before there were the Kardashians and the Ariana Grandes and the Beyoncé's, there was Hilary Duff. There was Hilary Duff as relatable Lizzie in Lizzie McGuire, Hilary Duff as underdog Sam in A Cinderella Story, and Hilary Duff as the actor-slash-singer who sang every 6th grader's favorite song: "Come Clean."
And even though it's been a decade since Duff was the everywoman of our teen generation, she's still making my heart happy, poppin' out babies, killin' it on a hit TV show, and talking candidly about her favorite beauty products, like her go-to mascara, which is—drumroll, please—an $8 drugstore mascara. YUP
The Deets
In an interview with Byrdie, Duff broke down her skincare routine—which, heads up, includes Dr. Lancer's face wash ("It takes off everything, but it's still gentle," she said), Dr. Lancer's exfoliating face polish ("I feel like it helps my skin look fresh"), Odacité serums ("they're so fun; I get to feel like a witch creating my own little potions"), and the beloved Neutrogena sesame oil ("It smells so good to me; I love, love, love smelling like that").
Of course, 90 percent of awesome-looking skin is all thanks to your genes, which is why as much as I love hearing skincare routines, I'm even more into beauty routines. Gimme that universal pretty! Thankfully, Hilary delivered, noting that her favorite mascara is a cult-favorite drugstore formula. "I do love myself a L'Oréal Voluminous mascara," she noted.
The mascara, which is a cool $7.95, comes in five different shades (including burgundy and deep blue, because #trendy) and has an ultra-creamy formula that leaves lashes noticeably thicker and subtly longer without giving you flakes after a few hours. Basically, it's like the pizza of mascara: Always satisfying.
And though layering it on probably won't make you look or feel exactly like Hilary Duff, you can at least take solace in the fact that somewhere, your favorite teen actor is doing the exact same thing with the exact same product as you are. Stars! They're just like us!